Home to some of the cleanest and most aesthetically pleasing beaches, come enjoy the powdery white sands of this nineteen-mile long island of Aruba, where you can soak up the sun on some of the world's most breathtaking beaches. Don't just take our word for it: ask any travel guide!
From isolated coves tucked between limestone cliffs, to delicate reefs, you're sure to enjoy the sanctuaries where the waters kiss the sand on this Southern Caribbean island.
Positioned fifteen miles off the coast of Venezuela, Aruba is considered part of the 'ABC' islands of the Leeward Antilles, along with Bonaire and Curacao.
Home to many different animals such as iguanas, lizards, pelicans, egrets, a rich assortment of underwater life, and special species of cactus and trees, the flora and fauna of this haven are remarkable.
All of this 'Happy Island's' beaches are open to the public and offer something special for everyone, with year-round sunny weather.
The weather is not the only thing that's warm – the natives that live here are also overflowing with warmth and kindness.
'Solo ta briya' is a phrase you may hear from the locals more than once on your trip to Aruba- it means that the sun is shining (the island receives the least rainfall out of all of the Southern Caribbean.)
Let's explore some of Aruba's stretches of sand, sounds, and exquisite culinary pleasures, and an isle that offers more natural beauty than you could ever imagine!
10. Manchebo Beach – Aruba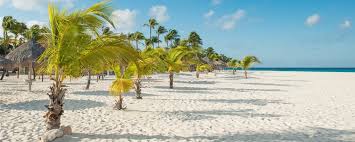 One of the widest beaches on the island, totaling two hundred feet, Manchebo Beach allows for more seclusion than other beaches on the island with its expanse of white sand and turquoise waters.
You might want to consider snorkeling on this beach for an unforgettable experience, whatever level you are at, beginner or advanced. It's highly regarded as the best beach for snorkeling in the area!
When you're lounging on your beach towel and feel your tummy start to growl, there are resorts that offer both food and drink for your convenience.
For those of you that love wildlife, you may see some pelicans diving into the water to catch fish for their breakfast on this Aruba beach.
Bring a pair of water shoes for walking in the waters, if you are sensitive to coral scraping your feet. You don't want the sharks to smell your blood – just kidding!
For those of you that want some pampering, Manchebo Beach Resort and Spa is a wonderful boutique resort to spend your vacation, that offers stunning views from the bedroom window. You have the option of booking an all-inclusive plan here or just a room, it's up to you!
Maybe you'll consider proposing to your loved one here during the glorious sunset.
Whatever you decide to do on this beach- you won't go wrong.
9. Renaissance Island – Oranjestad, Aruba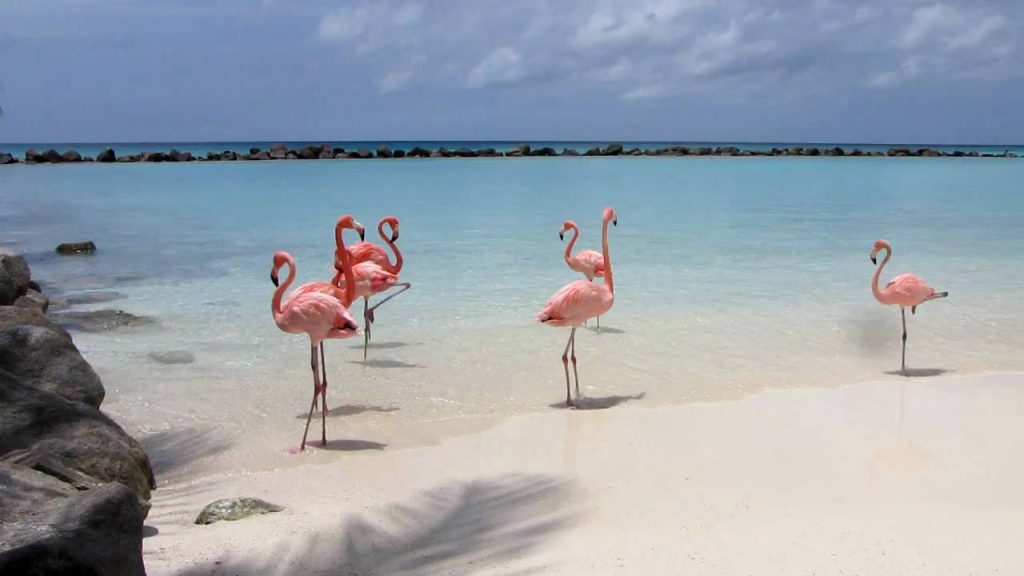 One of the beaches in Aruba with flamingos, Renaissance Island is ideal for those who love it so quiet that they can hear a pin drop, and is a perfect romantic getaway for couples.
Renaissance Island is a privately owned island by Renaissance Aruba Resort, which is considered one of the best beach resorts in the region. So, if you are staying at this resort, you'll have free access to this beach. If you're not staying here, you're not entirely out of luck – you can acquire a day pass for one hundred dollars and take a trip for the day. However, if there's the off-chance that the hotel is fully booked, day passes for non-guests are not available for purchase. So, plan ahead!
Renaissance Island, also referred to as Flamingo Island, is able to be reached by a ten-minute ferry ride from the mainland of Aruba.
Aside from the flashy flamingos, you'll likely catch a glimpse of other wild birds, as well as reptiles like colorful iguanas.
Note that the flamingos are not native to Aruba- they were specially brought in from Venezuela.
You might choose to pass the afternoon in one of the hammocks hanging between the mangroves, or simmer down for the evening in a private beach hut.
If you have little ones, unfortunately, kids are not authorized to visit this particular beach.
8. Malmok Beach – Aruba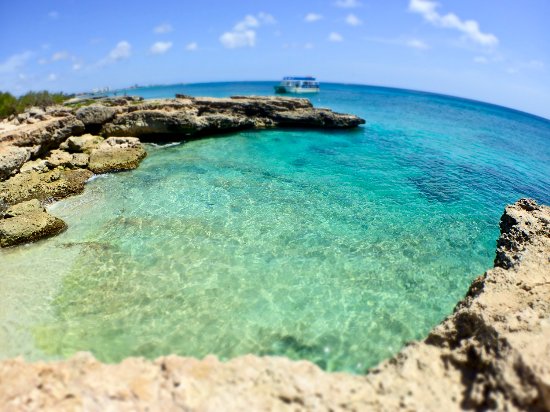 One of the best beaches of Aruba, Malmok Beach has waters that are clear as clear can be! Any travel guide worth their salt talk about this beach!
Off the coastline, you may see people on catamarans and sailboats preparing to dive into the waters to get their snorkel on. This beach is a haven for this activity for its shallow waters and reefs that beg to be explored.
The primary road through this beach area leads to the California Lighthouse (an excellent site for viewing the sunset), an eighteen-hole golf course if you want a break from the beach, Arashi Beach if you'd like a change of scenery, and other highlights of Aruba.
You'll also catch a glimpse of many natives and foreigners alike going for a bike ride, or a walk along the shoreline, soaking in the pristine beauty.
7. Boca Catalina Beach – Aruba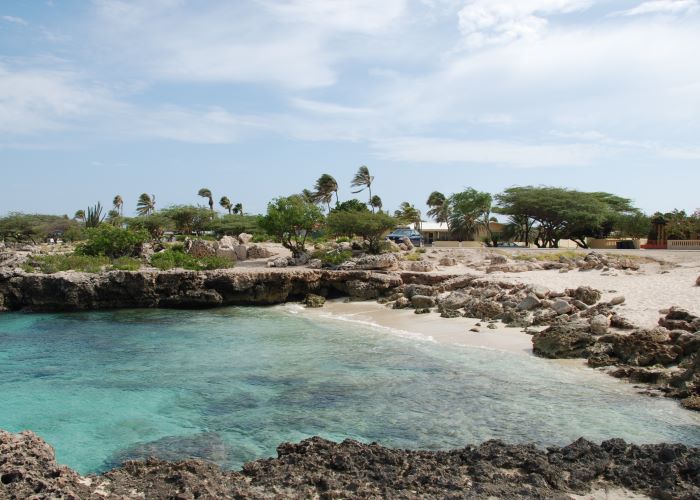 This serene bay, Boca Catalina, is an excellent white sand beach area for families and is located in the Northwestern tip of Aruba, in the Malmok Beach area.
To get here, it's a five-minute drive from the resorts in Palm Beach that are near the California Lighthouse, and a twenty-minute drive from the capital of the country, Oranjestad.
The peaceful waters provide great snorkeling opportunities here and have an abundant fish variety that swims through the coral reefs. You can find coral patches about one hundred meters offshore, where you're guaranteed to see fish like French Angelfish, Bluefin Trevally, and Bermuda Chub. And you might even see some Barracudas!
This beach in Aruba does have its fair share of rocky coastline, but it's nothing some water shoes or a good pair of flip-flops can't handle, right?
Do keep in mind that there are no beach facilities here, so bring a sandwich and some snacks, and don't forget your ice-cold water bottle. If you are craving restaurant food and just can't come to grips with having to pack your own meal, it's a ten-minute drive to the high-rise resorts.
6. Eagle Beach – Aruba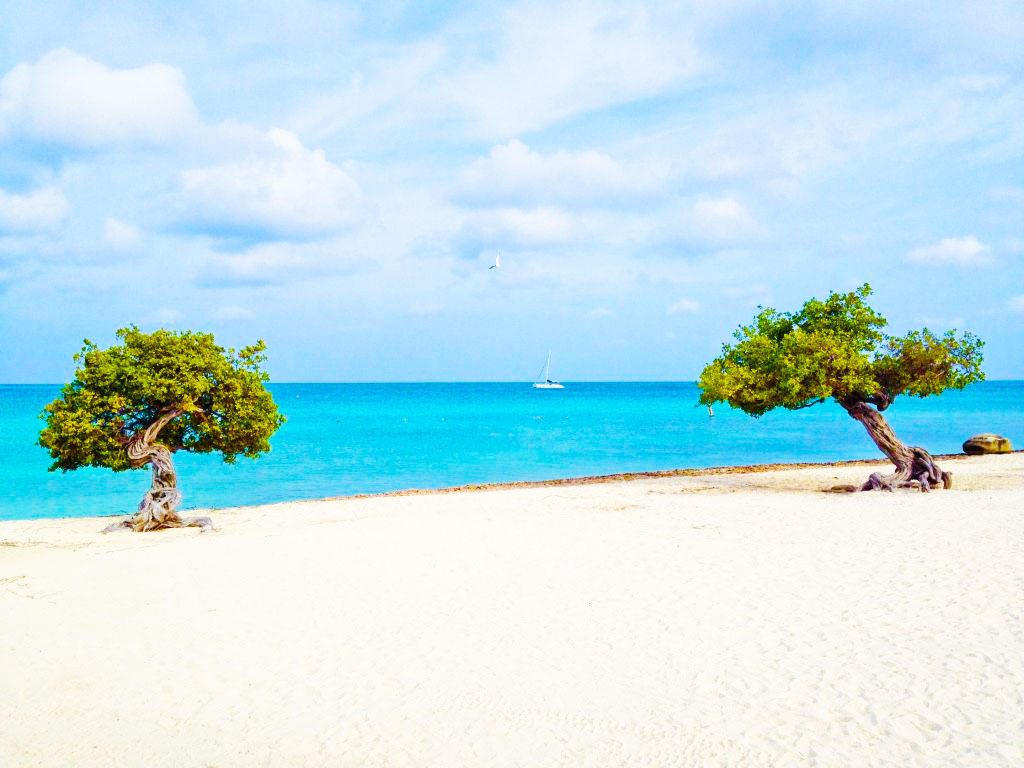 One of the top beaches in Aruba that is home to two of the most photographed fofoti trees in the country, and that has been featured in many of Aruba's advertisements, Eagle Beach features sugary white sand that is seemingly endless. Only a short hop from the Palm Beach stretch, paradise is only a taxi ride away.
You're likely to encounter many tennis-lovers playing a match on this pristine beach.
Swimming in the peaceful waters or burying your friend in the sand are great choice activities to be had here. Bar service is even offered right up to your lounge chair, for those of you want maximum pampering.
There are a good amount of low-rise hotels across the way from this Aruba Beach, as well as boutique shops and casinos, if you're feelin' lucky.
If you happen to travel here during Easter, don't be surprised to see families camping out on the beach, as this is tradition.
Many turtles nest are found on Eagle Beach, as there are four different species of turtles that nest here.
From swimming to shopping, to doing absolutely nothing and lounging on your beach chair, Eagle Beach is picture perfect, and whatever you decide to do will make your trip a memorable one.
5. Hadicurari Beach – Aruba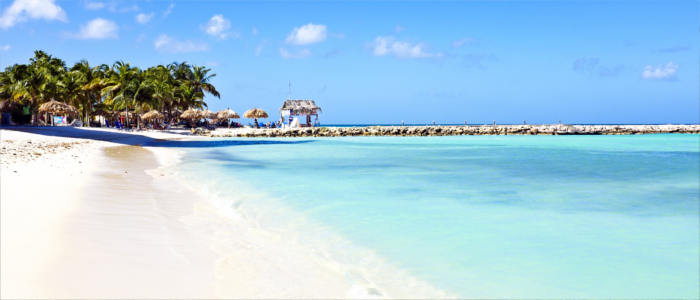 Hadicurari Beach is open twenty-four hours a day and seven days a week, and can be found on the Northwestern tip of the country.
You'll see beach shacks and fishermen huts sprinkled along this beach strip, of which Hadicurari is named after.
The winds that come through create the perfect breezes for windsurfing, if you're into that.
Paddleboarding and non-motorized water sports are favorite activities for vacationers on this free Aruba beach.
For those of you that have families, this beach is a fabulous option, as the beach has shallow waters so you can easily keep track of your kids. The waters are also fantastic for snorkeling ventures.
This beach becomes most popular to visit in June and July, as there is a kitesurfing and windsurfing competition called the Aruba Hi-Winds tournament. A short walk south will bring you closer to some nightlight, if you feel like partying on an Aruba beach at night too!
Whatever time of year you decide to come, beautiful weather will abound.
4. Arashi Beach – Aruba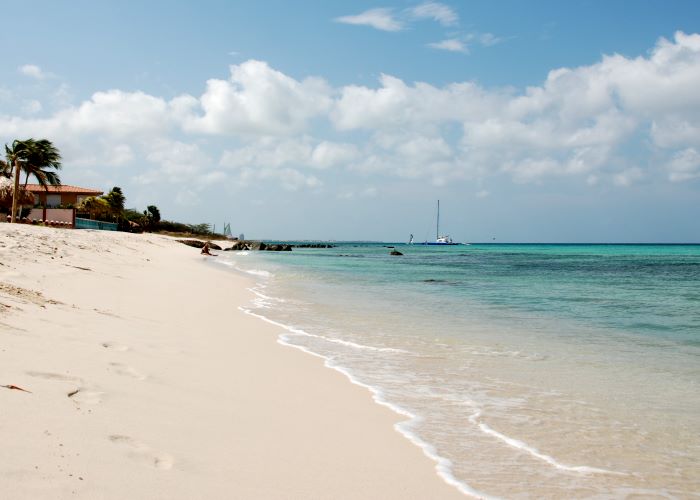 One of the top beaches in Aruba that offers a one-of-a-kind snorkeling spot, Arashi beach is worth a visit.
It's the last strip of beach on the Northwestern side of Aruba, and you'll love walking on its soft white sands.
For the more advanced snorkelers, you'll want to spend your time here on the right side of the beach, and the beginners might want to stay on the left-hand side. This is so because on the right side you have to swim out a little ways through wavy water that sometimes surges, and it's a sort of battle to not injure the coral or have the coral injure you.
You're sure to savor the ecologically rich underwater life, where squirrelfish, parrotfish, and ocean Surgeonfish, long-spined sea urchins, and various types of coral live.
To get here, head North on Route one from Palm Beach. It's a ten-minute walk from the final bus stop on Malmok, and is situated next to Boca Catalina.
There are shade umbrellas and chairs available for rent here, in addition to porta potties.
3. Surfside Beach – Aruba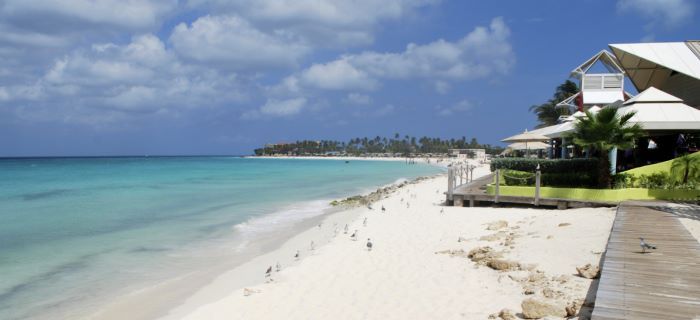 One of the beaches in Aruba near cruise ports, Surfside Beach's strip of shoreline is enjoyable for families, and can be found on the Southside of Aruba's capital.
You might choose to cool down under the native Kwihi trees to cool you off, while watching the gorgeous sunrise, or moonrise!
Canoeing, paddleboarding, and sunbathing are sought-after activities here.
You may choose to rent a beach bed or lounge chair for the day, and do nothing but kick back with your eyes closed. Who says vacations have to be action-packed?
The neat feature of Surfside beach is that it's only a two-minute drive from the airport.
There is also a dive school and a beachside bar here- it's up to you whether you want to combine the two, if you get my drift.
A yummy eating spot, Barefoot Restaurant, serves international and Aruban dishes, as well as seafood that will hit the spot.
If a dinner show and a night at the theater sound up your alley, consider the Casa di Cultura, which is nearby, but you can take a cab if you're exhausted from the beach.
Multiple resorts and hotels can be found within a mile away of this Aruba beach.
2. Mangel Halto Beach – Aruba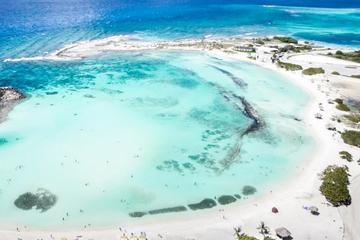 One of the beaches of Aruba that offers some of the country's best snorkeling, diving, and kayaking opportunities, Mangel Halto Beach does not have a shortage of beach entertainment.
A network of mangroves that support the abundant sea life, mixed with calm, shallow waters provide a unique environment on this beach in Aruba.
At the tip of the reef, you may see fish like the yellowtail snapper, the parrotfish, blue tangs, and anemones. If you dive deep into the reef, you'll enter the territory of octopus, morays, and barracudas.
To see the most beautiful and healthy corals, you'll have to swim to the outer edge of the reef, which is not recommended for beginners, as the waves can sometimes be somewhat of a battle to swim through. If you do decide to do this, watch out for boats! Remember you can see them, but they can't see you.
If you're interested in snorkeling, you might think about entering the waters further down the coast at Puerto Chiquito, and snorkel gracefully with the current until you're at the first cut (you'll know you're there by the sandy ocean floor). Then, enter the bay.
You might elect to have a beach picnic in one of the beach huts that are available for the public here.
People-watching can always be fun, too!
Note that there are portapotties, as well as shade umbrellas available.
1. Baby Beach – Aruba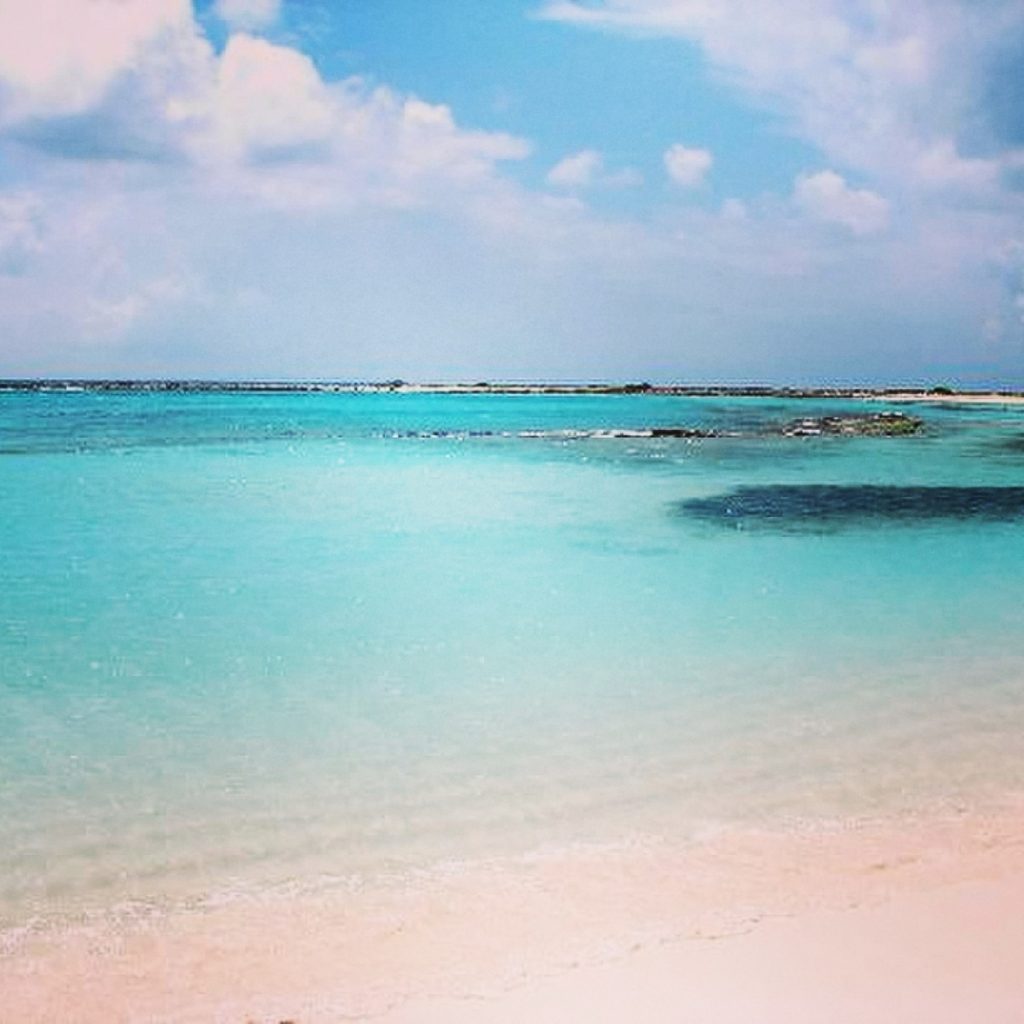 One of the best beaches in Aruba, Baby Beach is a peaceful lagoon that boasts transparent, shallow waters that those of all ages are sure to enjoy.
Baby Beach is nestled in the Southern part of Aruba near San Nicolas.
You'll see beach huts scattered throughout the beach if you need some shade from the powerful sun- you may use them free of charge.
A local dive shop is close by if you have any interest in renting snorkel or dive equipment.
When you get thirsty, there is a refreshment stand right on the shore that also sells foods like hamburgers and hot dogs. If you're craving BBQ or seafood, try your hand at Big Mama's Grill .
Coral Reef Beach Aruba and Club Arias Bed and Breakfast are recommendable accommodations that are less than five miles away from this beach of Aruba.
From the Palm Beach hotels, Baby Beach is a forty-five minute drive. You can choose to travel here via the 'Arubus,' by car, or taxi. However you choose to travel, make sure you don't miss out the best beach in the region!
Aruba Beaches FAQ's:
Are there any vaccine requirements to enter Aruba?
If you are coming from Central American, Latin American, or African countries, you'll need a Yellow Fever vaccine.
If you're coming from any other country, there is no vaccination requirement.
Will I need a passport or a visa to travel to Aruba?
You will need a passport that is valid for the duration of your stay in the country.
Most times you will need a visa, too. You can check the list of countries that require you to have a visa online. If your country of residency is one that requires a visa, you'll need to have it before arriving into Aruba.
If you're from Canada, the United States, the United Kingdom, Ireland, or the Schengen territory, you won't need a visa.
Bear in mind you should also have an onward ticket out of the country that you'll need to present at the airport. Check out the Aruba travel information website for up to the minute visa news.
How long can I stay in Aruba?
You are permitted to stay in the country for a maximum of thirty days as a tourist, but throughout the course of a year, you can stay for up to one hundred and eighty days.
What sort of accommodation is there?
There's no shortage of accommodation on Aruba. From all inclusive resorts, top end vacation rentals, and excellent budget hotels and backpacker-style hostels.
What should I pack for my Aruba vacation?
Casual clothes that are comfortable and light are ideal to bring. Wearing a bikini is not authorized in shopping or business areas, so be sure to have a change of clothes.
Don't be too concerned about formal wear or anything fancy for going out in the evenings, just wear something warm if you'll be out and about, in case the wind picks up.
How is the climate in Aruba?
The majority of the time, it's sunny in tropical Aruba. The sun is at its peak from eleven in the morning until about three in the afternoon, with the trade winds coming across the island that makes it more bearable. This means you might not feel like you're getting burnt when you really are – so wear some sunscreen or bring a hat!
Rainfall is common from October to January, where showers can be surprisingly substantial. The country typically receives about eighteen inches of rain a year.
Aruba is situated South of the usual hurricane path, so it is more likely to be affected by tropical storm systems than by hurricanes.
Are there sharks in Aruba's beaches?
Yes, there are sharks on Aruba's beaches, but sightings of them are fairly uncommon.
On average, only five people around the globe are killed by sharks per year. Humans actually kill more sharks than sharks kill humans.
Are Aruba beaches public?
Yes, all of the beaches on Aruba are public.
Are Aruba beaches nice?
To say the least, Aruba's beaches are quite picturesque. Aruba's glistening white sand and clear cerulean blue waters are some of the most striking in the Caribbean.
Are Aruba's beaches rocky?
Some beaches are rocky, while others are pure sand. It just depends on what part of the country you travel to.
For example, the Boca Prins area is generally rocky, while Eagle Beach on the Southwestern coast is pretty clear of rocks.
Are Aruba beaches clean?
There is a three hundred dollar fine for littering. So, suffice to say, the beaches are indeed clean. However, if you're wondering if the beaches are all pristine and well-manicured, know that there are more rugged stretches available for those who prefer their beaches windswept. Boca Grandi is a fine example of Aruba's wild side. Rodgers beach and Druif beach lean towards the Robinson Crusoe vibe too, which can be a welcome break from the prim and proper 5-star resort style beaches.
What beaches in Aruba are near the cruise port?
There are plenty of beaches accessible to passengers stepping off of their cruise ships. Druif beach, Eagle beach, and Palm beach are within easy taxi-ride distance.
What are considered to be the most romantic nooks on the island?
On Aruba's windward coast, you can visit the California Lighthouse for spectacular views. Or, you can opt to visit the dazzling waters of Baby Beach. Other options include the private islands of Sonesta and De Palm, while you might also consider the lookout from the highest point on the island – Yamanota Hill.
If you consider sitting under the shade of any of Aruba's native trees to be romantic – well, there you go! Watching a sunrise, sunset, or moonrise can be incredibly romantic, with the sounds of the relaxing waves ebbing and flowing.
What is Aruba's unit of currency?
Though the U.S. dollar is widely accepted, the florin is the country's official unit of currency.
The country's fifty-cent coin is in the shape of a square- many like to keep it as a souvenir from their travels for its unique design.