First things first.
There are two seasons in Costa Rica – wet (or green) season, and dry season.
Boom. That's all you need to know.
Alright, only kidding!
Depending on which season you prefer to travel in will likely play a large role in determining when you decide will be the best time of year to visit Costa Rica.
Here is a month by month breakdown for you of what to expect during your travels throughout this lush, nature-adorned Heaven on Earth:
Rainy Season a.k.a. Green Season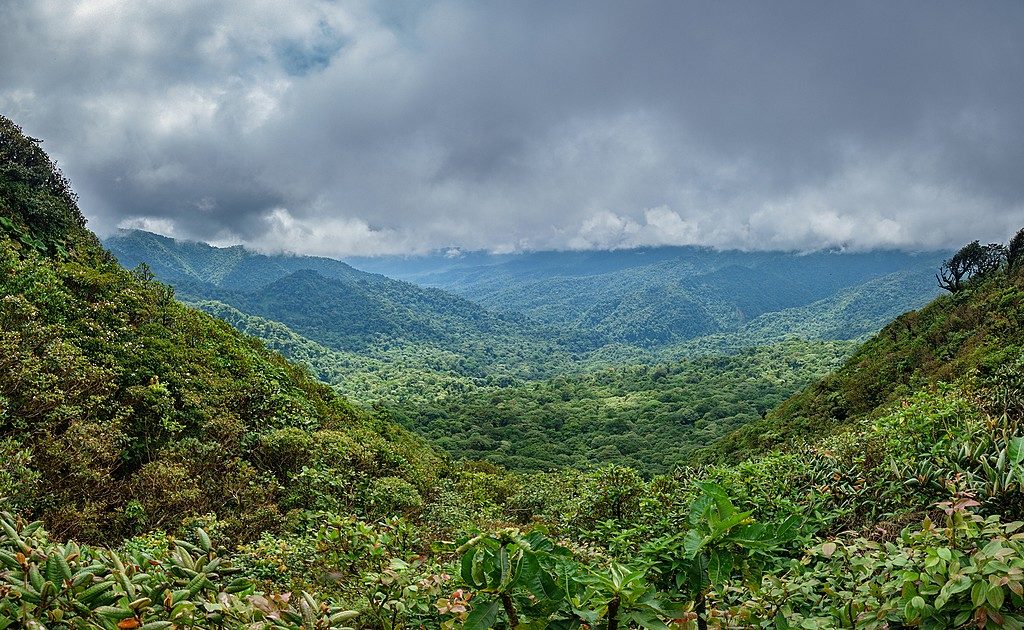 May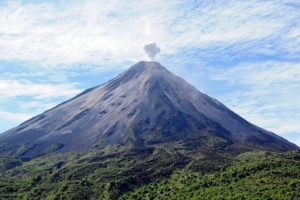 This marks the onset of the rainy, or green season – hooray for the rebirth of it all! The rain slowly starts increasing as the month unfolds – expect overall pleasant temperatures.
If you travel to the Caribbean coast, you might get the chance to see some sea turtles!
Northwest Costa Rica is the driest part of the country at this time, if you're looking to escape the rainfall, while the Nicoya Peninsula experiences a bit more rain in May.
Regardless of where in Costa Rica you travel at this time, you won't be seeing any crowds.
This would be a lovely opportunity to tour the Arenal Volcano (Costa Rica's most famous volcano) and is a best time to visit Costa Rica 2019.
June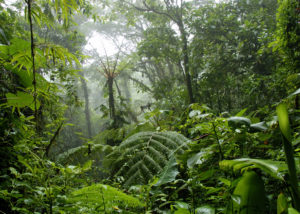 This is when the jungle begins to transform back into the thick, emerald green paradise it once was before last year's wet season ended, and is a definite coveted month of the calendar in which to visit Costa Rica weather-wise.
You'll find that the Caribbean coast is wetter than the Pacific side at this time of year. On both sides of Costa Rica, the daily temperatures tend to fluctuate between the upper 70s and low 90s.
This is a best time to visit San Jose Costa Rica, as the temperatures drop about 5-10 degrees as you ascend in elevation.
Expect bright and sunny mornings with tropical afternoon rain showers in which you can gaze at the clouds and practice the zen art of Dzogchen. June is a good time to travel if you like enjoying the best of both worlds, meaning the sunshine and the rain-glow.
This is one of the best times to visit the country if you're looking to not have to combat any crowds. Also, expect fewer travelers during the rainy season which means transportation and accommodation discounts. A best and cheapest time to visit Costa Rica, June doesn't disappoint. However, it's cheap to travel in July, too.
*Note: the best time to visit Costa Rica for surfing would be between June and September, as the likelihood of catching "The Big One" is well… a big one! During these months, there is a daily wind pattern with offshore winds in the morning, and a fading onshore wind in the evening, followed by South Pacific swells coming in at a variety of angles and directions. In particular, Playa Grande receives lots of swell-energy!
July

Expect more sunny mornings with afternoon rains to cool ya' off, though know that July is the driest of the wet months.
The coastal and lowland areas experience maximum temperatures in the upper 90s, and lows that nestle between the 70s and 80s.
A San Jose Costa Rica best time to visit in July, as temperatures are yet again, 5-10 degrees cooler due to the elevation.
This has become quite the popular month to travel to Costa Rica, so be prepared to be surrounded by many other friendly, traveler faces.
If you're aiming for a good chance to tour any volcanoes, July is an excellent time for such an outing – it's suggested to book reservations in advance, though, as July is a lava-hot time for tourists to flock to Costa. If you're aiming to just stick with San José, you may not have to do much planning ahead, but Nicoya and Guanacaste get booked up pretty quickly too at this time, so you might want to have premeditated something ahead for those ones.
August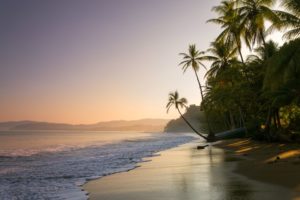 Weather at this time can be unpredictable. The likelihood of it being sunny is just as high as it airing on the side of green season weather, though expect it to be slightly wetter than July.
The Caribbean side of the country is drier during this time.
This could be considered a best time of year to visit Costa Rica, as the pilgrimage to Virgen de Los Angeles that finishes up on the second of the month is a sight to see. Catholics from all over the country trek to pay homage to La Negrita (the Black Virgin) within La Basílica Nuestra Señora in Cartago. Many of the voyagers will crawl on their knees the last 100 feet of the pilgrimage and utter prayers and give thanks.
September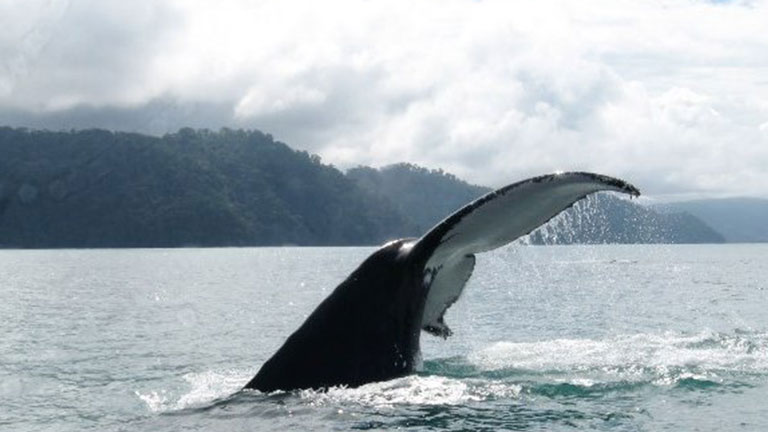 This month indicates the peak of green season on the Pacific coast.
September, in particular, is deemed to be the best time to visit the Caribbean coast of Costa, when rain tends to have cleared out by this time of year. So, if you're looking for a great time to voyage to Costa Rica weather- wise, consider waking up in Costa before September ends.
A period in Costa where you're likely to spot hawksbill, green, and olive ridley sea turtles on the Caribbean side, and Antarctic Humpback whales that may be seen on the Pacific side, September is an ideal month to travel in which to have a memorable time.
There's not as much wildlife to be spotted at this time, as the inclement rainy weather leaves the animals wanting to stay snuggled up in their sheltered spots. Although, the sea turtles are at their largest with heaps of nesting peaks, so it's a good time to go if you're hoping to see some baby turtles!
Surfing on the Pacific side of the isthmus, snorkeling, or sitting in a volcanic spring are all activities that would be enjoyable if you're looking for an epic adventure! Also, zip lines operate rain or shine, but sometimes do close down if the water levels get to be too high.
This is a perfect chance to see this Eden, if you're looking for some sequestered beach time without all of the other travelers. September is certainly an ideal point in time to relish the Southern Caribbean beaches – with or without the hot dog.
Hiking is not ideal at this time, as the terrain can be quite muddy and slippery. Since weather is pretty unpredictable, it's advisable to prepare for both the sunshine and potential water droplets.
If you find yourself here on September 15, this was the day Costa gained its independence from Spain, therefore lively street festivities and parades may be viewed, in addition to the "Freedom Torch" making its arrival after being carried from Nicaragua by relay racers.
October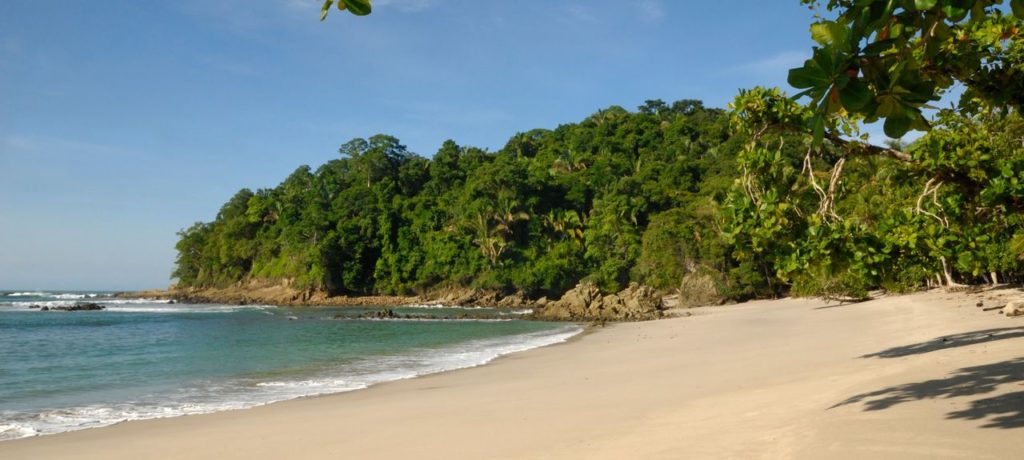 The heart of the wet season, October is another water droplet-filled month.
A best time to visit Tortuguero Costa Rica would be during these months, as the Atlantic green turtles nest here at this time, plus the water is calm if you're interested in any snorkel adventures.
This is considered a good time in the year to visit Manel Antonio Costa Rica, as colorful frogs, and consequently, their predators (snakes) are out by the hundreds after abundant rains.
November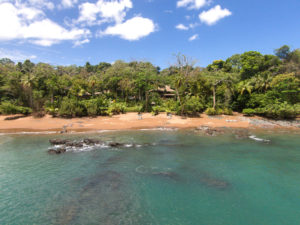 This month marks the beginning of busy season in Costa Rica.
Weather-wise, the first half of the month receives about 604 mm of rainfall by the end of the month, the rain will be nearly all gone as the weather transitions into dry season.
This is considered a best time to visit Costa Rica for wildlife, and a wonderful time to see the national parks at their most endearing shades of green.
Around the Osa Peninsula, lays one of the country's most isolated and diverse areas. For those of you wondering when it might be in the cards to visit Costa Rica, consider November, as it's a great time to spot rare wildlife, margays, tapirs, and even the elusive jaguars, and on top of that, it's a best time to visit Costa Rica for birding those flamboyantly colored avian friends.
Dry Season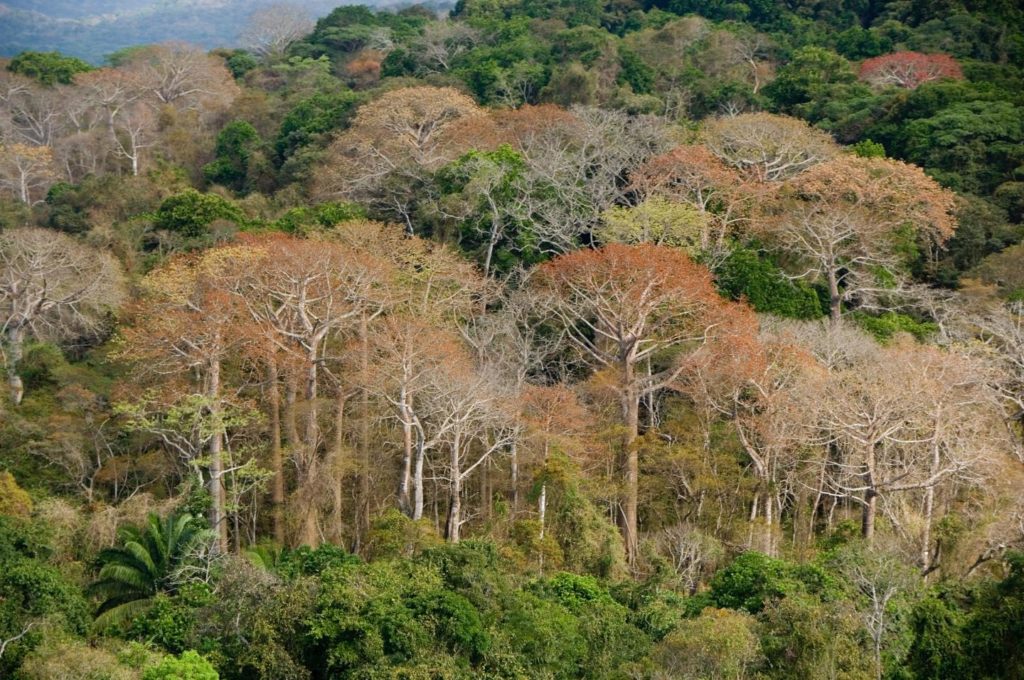 January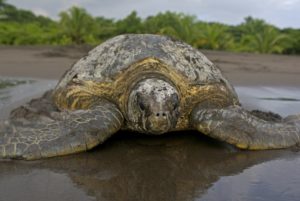 The onset of January is high tourist season and is a best time to visit Costa Rica, where the landscape is still majestically green from the rainy season, despite the minimal rainfall at this time.
This is a time when you can spot Alaskan and Californian humpback whales, and olive ridley sea turtles on the Pacific coast.
Also, this is a best time to visit Liberia Costa Rica, up until February, for the glorious warm weather – Expect highs to be around 94 degrees.
February through March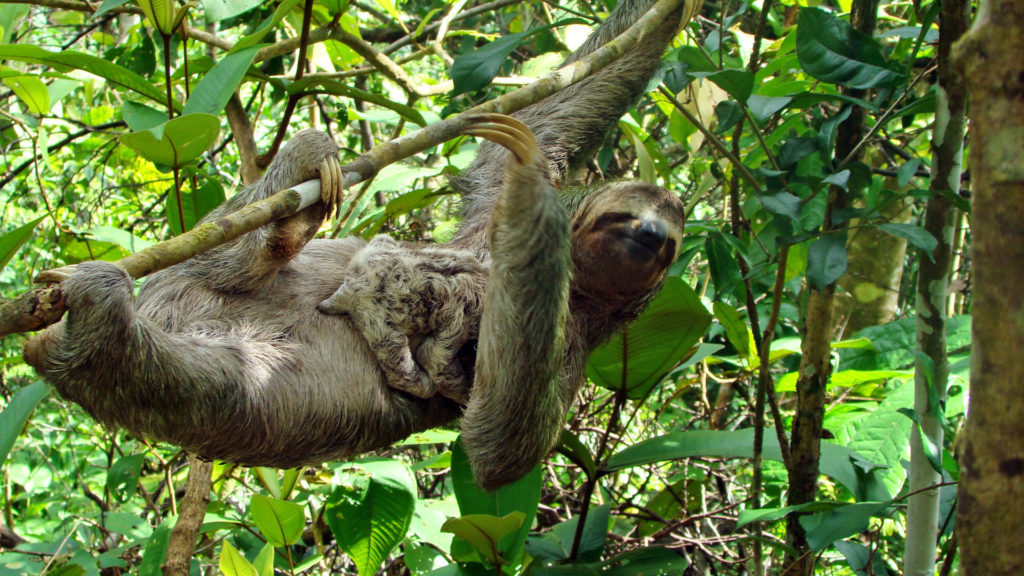 And dry season continues!
At this time, travel can be a bit more crowded than normal, at least during Easter and the week preceding it. And also, during March (and April), as they mark Spring Break season in the U.S.
As far as wildlife is concerned, you might get the chance to see hawksbill and leatherback turtles on the Caribbean coast, another hotspot for seeing Alaska and Californian humpback whales.
April

April is the last month of dry season, and is actually one of the hottest months of the year.
Anticipate clear skies, without the clouds.
April is an ideal month to sightsee around La Fortuna Costa Rica, a town situated Northwest from the capital of San José, as it's one of the warmest and most agreeable months for outdoor adventures. You might choose to go cave spelunking in the Venado caves, where you can marvel at the stalactites, bats, and climb through the rock wall passages. Or, on a day trip from Fortuna, it would be a good time to consider hiking the Río Celeste in Tenorio Volcano National Park, going on a nearby river safari, or bathing in one of the free hot springs across from Tabacon Resort in Fortuna.
This is a best time to visit Costa Rica and Panama, too where things are beginning to green up again since rainy season is just beginning in Panama.
If you are on spring break and looking for an outing by the water, you might check out Tamarindo Beach that has a high likelihood of sunshine, with plenty of space to sunbathe and nearby surfing locales.
Though, not too many students on Spring Break have Costa Rica set as their destination – it's not the most popular vacation country on the map during this time, like Mexico or Jamaica.
December
Come December, high tourist season is in full swing, so expect to see other fellow travelers enjoying the land of paradise at this time of year.
Weather will be similar to that of November, though it's wise to expect rain at any point in the year.
Near the Caribbean coast and Tortuguero National Park, expect heavy amounts of rainfall. While it can still be reasonable to travel here, the Pacific coast would have less rain at this time.
If you're looking for a fun family activity for a good time, you might consider zip-lining at this time, or even rafting, depending on the availability of facilities where you find yourself located.
Marino Ballena National Park (stretches from Southern tip of Playa Hermosa to the Northern end of Playa piñuela) is home to 5,500 hectares of beach, mangrove estuary, lowlands, and rainforest territory, and is home to creatures such as humpback whales, dolphins, corals, anemones, trunkfish, brown-footed boobies, and green marine iguanas. This would be ideal to visit mid-month as the Central Pacific can be found at its driest.
This is a good time to visit Manuel Antonio, since the rainfall is significantly reduced, but it can get busy with tourists around Christmas and New Years. Also, it would be timely to pay a visit to the Rainforest Sanctuary, a haven dedicated to rescuing and rehabilitating animals that have been injured in the wild. It was founded by two caring kids in 1999! Funds help to raise awareness about the environment throughout the community.
If you happen to be on your luna-de-miel, or honeymoon in December, on the Pacific Coast towards the beautiful Nicoya Peninsula, you'll find many national parks and coral-reef adorned shorelines that are waiting to be explored! The beaches here are said to be some of the most beautiful on the Pacific coast.
Overall Climate
Throughout most of the year, the Caribbean shoreline can be found humid, hot, with occasional sprinkles, and a jovially anticipated let-up between September and October.
Final Notes
In conclusion, any time is a good time to visit this succulent land that resembles nothing short of the nectar of the sweet Elysium flower.