San Francisco is a gorgeous city that every year welcomes millions of people. It's so iconic that many famous movies have it as a background. San Francisco is one of the best vacation destinations in California and the United States.
San Fran, as the city is also called, is perfect for weekend getaways in California. There's just so much going on here! This is also a compulsory stop on any good California road trip. Even families with children love spending a few days in San Francisco!
So, if you're one of the many people planning to travel to San Francisco for a few days, you might be wondering "When is the best time to visit San Francisco?" It's a completely valid question! After all, the weather matters a whole lot when planning out a trip.
We've put together this detailed month-by-month guide to answer all your questions. Most importantly, we'll show you what is the best time of year to see this beautiful city for each event and style of vacation. After reading it, you'll know for sure when to book your trip so as to make it the best possible.
Weather in San Francisco
When you think of California, do you think of blue skies and the hot sun? Long warm days during the summer and mild winters? Well, San Francisco is its own distinct place when it comes to weather. Whereas in Los Angeles and San Diego you might get ideal weather year-round you were hoping for, you probably won't get it in San Francisco. In fact, the city has four distinct seasons and is famous for their thick mid-summer fogs.
Knowing how the weather usually is helps you a lot when trip planning. It helps you narrow down during which months you'd like to visit the city and which months to avoid. It can also help you choose the cheapest months if you're on a budget. Or, if nothing else, it will help you decide what to pack with you,
Winter
The winter months last from December to February and not the best for outdoor activities. This is San Francisco's rainy season with an average precipitation of 13.56 inches. Being the winter, this is also the coldest of all the seasons, with the average temperature between 45ºF at night and 58ºF during the day. As you can see, the temperatures are never low enough for there to be any snow on the ground, so San Francisco has a very mild winter when compared to many states in the country.
If you're choosing to travel during December, January, or February, don't forget to pack your winter clothes! Despite it being a mild winter, it can still get you wet and cold — which no one wants when on vacation. Bring a warm jacket and don't forget to dress in layers. You'll be protected against the cold and be able to still enjoy this gorgeous city!
Spring
The months of March, April, and May finally bring some more warmth to the city. As spring arrives, the average temperatures rise to 65ºF and more during the day and 49ºF at night. The cool breezes from the Pacific will still keep you pretty chill, but at least there's not as much rain and the temperatures are higher.
It's only as spring is about to give way to summer that the number of rainy days decreases and there are more clear skies with the sun shining down. This is definitely one of the best times to head down to San Francisco, as there are still not a lot of crowds and the temperatures are either mild or good.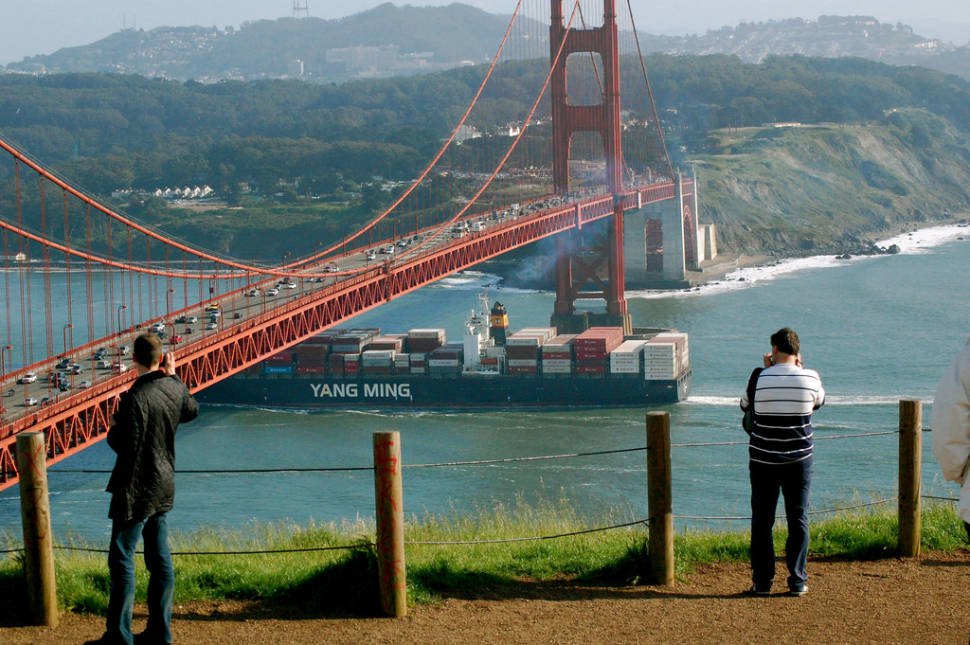 Summer
June, July, and August make up San Francisco's summer, which can be very different from Los Angeles's summer. June is the month when there are the most hours of sunlight: 330 hours in total. The temperatures also rise a bit more with the arrival of steady sun and almost no rain. The average high temperatures are around 67ºF in the day and 55ºF at night. Still not the hot summer you will find in southern California!
The summer months are an amazing time to sightsee in San Francisco because you won't be bothered by the rain. But don't be fooled by this! If you visit SF June through August, you'll soon find out about the infamous San Francisco fog. A dense gray fog sets down on the city especially during the months of June and August. They are part of the city's charm and won't ruin your trip, just bear in mind that they'll make the city much gloomier and grayer.
Fall
It might come as a surprise to you that fall is, in our opinion and according to many travel guides, the best time to visit San Francisco weather-wise. The months of September to November bring to the city the weather it never saw during the summer. In fact, September is the hottest month of the year with temperatures averaging 75ºF during the day. Unfortunately, fall is also the season when the rainy season starts to come back. You'll have many more rainy days than you did in the previous two seasons, but at least the dense gray fog is gone for good!
This is also the season when a lot of the tourists that were here during the summer leave. This means that the city will be a little less crowded, prices for accommodation will lower slightly, as well as airfares. All in all, it's a great time to experience everything San Francisco has to offer!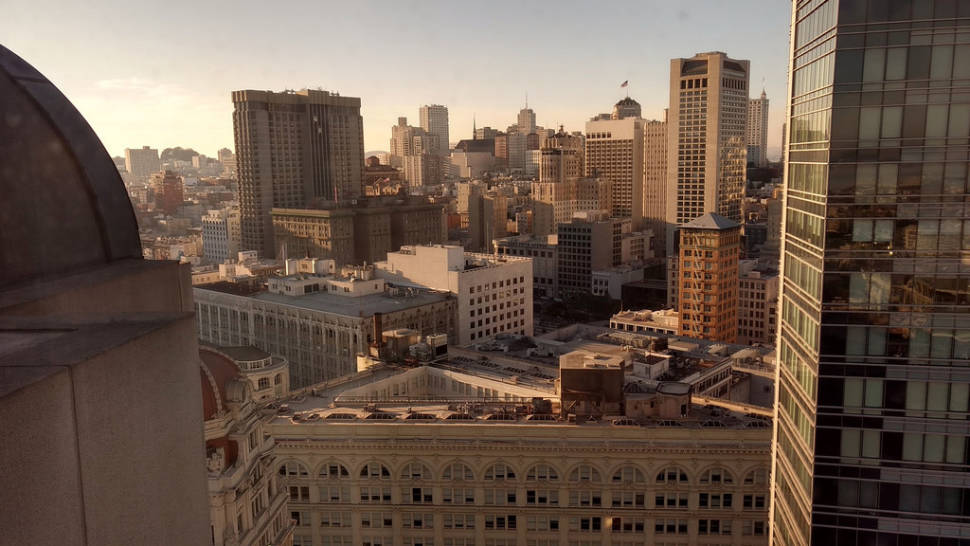 San Francisco in the Winter
Winter in San Francisco is damp and cool. The cool winds from the Pacific make the city feel too cold to walk outside at night, and the rain doesn't help much! But despite all that, San Francisco still has its charm during the winter. And they're not all tied to hotel and flight rates being much lower since it's low-season!
December
December is when the holiday season is in full swing. You'll see Christmas lights and hear Christmas music wherever you go. If you're a lover of the festive season, you'll love San Francisco in December.
A holiday tradition in San Francisco is skating on the ice rink set up every December in Union Square. You'll see people of all ages, from little kids ice skating to couples skating together under the bright sparkling lights.
Another festive activity to do in December is checking out the Dickens Christmas Fair. This inventive fair is completely different from the ones you'll see pop up even in European cities. This fair is a replica of Victorian London complete with traditional foods and carols. If you get the chance to see it, definitely do — it's a stunning throwback to a far-away past.
Especially if you're traveling with kids, you won't want to miss the two-story-high gingerbread house that Fairmont San Francisco sets up every year. We're sure small children will love seeing it!
Art and dance lovers, too, won't be disappointed by December. You can go to a Nutcracker performance at the Opera House. The San Francisco Ballet Company works hard every year to impress during the two-hour-long show.
San Francisco keeps its festive feel long after Christmas Day. New Year's Eve is, after all, right around the corner. If you're in town for the change of year, you won't regret it. There are always cool events planned for December 31st, including a killer display of fireworks!
January
Despite being very wet and cold, January is still a good chance to beat the crowds and see San Francisco from a different (albeit rainy) perspective. The city has things going on year-round, and January isn't an exception.
The first day of the year is still a great day to visit San Fran. Christmas lights will still be out, and this is when stores start going on major sales. Despite it being a national holiday, cafes, restaurants, and bars are still open! You'll also probably see New Year's Day brunch being advertised in several eateries, which we recommend. The icing on the cake is that on January 1st, you can visit the San Francisco Botanical Garden for free!
Mid-January is also the time to celebrate the Anniversary of the Sea Lions Arrival. Every January, people gather around to celebrate the sea lions that still call the area around Fisherman's Wharf home. Nowadays, you can see most of them around K-Dock, which is worth a visit to check out these stunning ungraceful creatures! This is a great family activity, especially if you have young children with you.
Lastly, the San Francisco Noir Festival that takes place in late-January in the Castro Theater will appeal to art lovers. This festival celebrates noir thinking, imagery, and style in movies. It's the biggest festival of this kind in America and attracts many people, including renowned speakers. The focus of the celebrations is the showing of rare noir movies you've probably never seen before.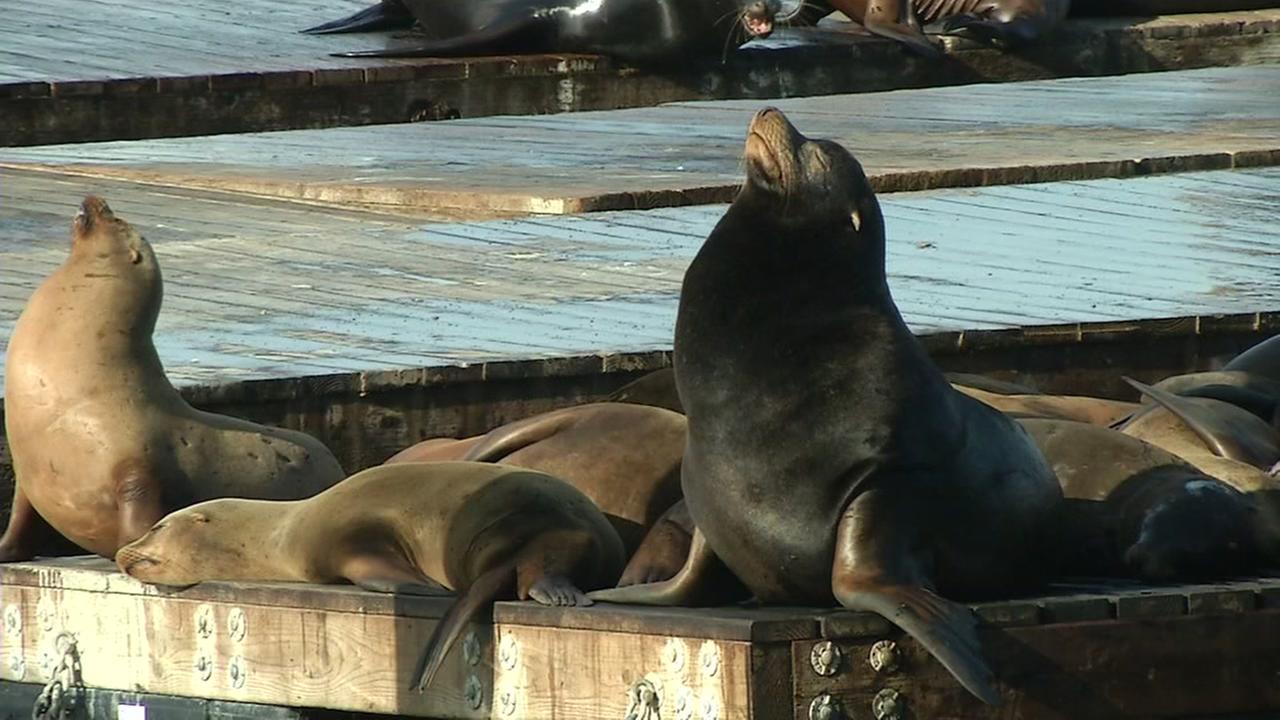 February
The last of the winter months is also one of the busiest. San Francisco gets packed during some weekends with all the events going on around the clock. Definitely makes up for the rain and chilly weather!
The Chinese New Year is a moveable feast, but it often falls in early February. This is hands-down the best time to visit China Town San Francisco. The Chinese New Year is a big deal for the large Chinese community living in the city. They take their celebrations very seriously! You're not likely to see the neighborhood more alive than during this time. There are spectacular parades every day and especially during the weekend, amazing food being served at all restaurants, and a feeling of joy in the air. We can't recommend a trip to Chinatown during the New Year more.
Beer lovers will also love that San Francisco's Beer Week happens in February. For one entire week, the city showcases all kinds of beers and lets visitors try them. Brewers from all over the world gather here to show their products and participate in workshops. You can attend tastings, listen to interviews, go to seminars, taste samples, and even stock up on the material needed to make your very own homemade beer!
Mid-February is when Valentine's Day happens, and San Francisco doesn't let this opportunity slide past it. The city tries to make itself the most romantic possible with beautiful romantic decoration and special Valentine's Day dishes and drinks at bars and restaurants. It makes it a fun time to travel with your significant other…
The San Francisco Independent Film Festival is also held during this month. It's been going on for over two decades and it's a delight for film buffs. You can attend any of the many screenings of independent films, many of them followed by a Q&A section when you can ask the directors all your ardent questions! There are so many interesting films on display that'll be hard to pick one.
If you are drawn to museums, you'll love the Free Museum Days. The city makes the entrance to certain museums free for a number of days. What better chance to learn more about culture, arts and crafts? Some of the museums that are free to visitors during these days are the LGBT History Museum, the Asian Art Museum, and the Conservatory of Flowers.
Lastly, you can't forget about Mardi Gras. Although the parade here isn't as big as it is on Bourbon Street, New Orleans, it's still a lot of fun! The show usually starts after 5 p.m. and features live music (some of the best blues you'll ever hear) and a lot of colorful street decorations! There's also a Masquerade Ball you can go to at the Fillmore Theater to get you fully in the mood.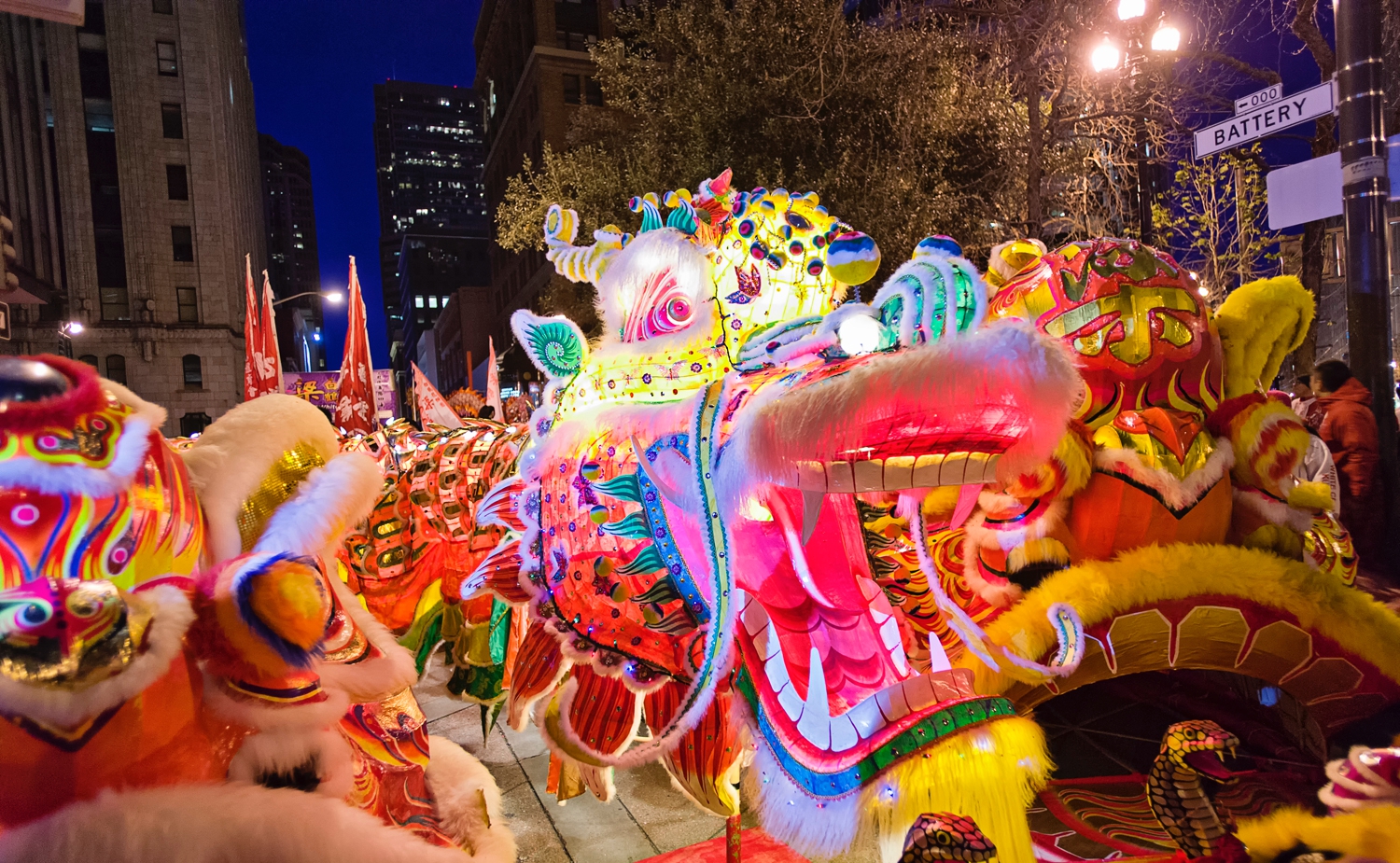 San Francisco in the Spring
Still pack your jackets and umbrellas to walk around San Francisco during the spring. The temperatures start to go up and the sun starts to peek from behind the clouds, but it is still not warm. However, it's a great excuse to see the blooming cherry trees.
March
Saint Patrick's Day falls on March and it's a beautiful celebration of Irish heritage. The Irish community in America is considerable, which makes this day all the more special. Paddy's Day, as it's commonly referred to, is more often than not the day when getting drunk on Irish beer, wearing all green, and attending the Patrick's Day parade is the norm. You'll feel like you're being transported to Ireland with all the bagpipe music, Irish flags flying in the wind, and traditional Irish songs being sung. It's at the very least an intriguing celebration.
The Macy's Flower Show is also another thing to take note of. Every March, Union Square is completely transformed by the colorful plants and flowers that are put on display there. This is undoubtedly the time to see San Francisco if you love flowers. This has been a tradition for over 75 years and one not to be missed by any amateur gardener!
Since March is also the month of blooming, it's the best time to visit Japanese Tea Garden in San Francisco and the Botanical Garden. Don't miss all the exotic plants in their full glory after a long, wet winter.
Lastly, the San Francisco International Chocolate Salon is also held during the first few days of the month. Chocolate lovers will say that this is their paradise, since they try all kinds of samples. Over 50 chocolate makers get together to out-do each other in the variety of chocolate they offer, from usual artisanal stuff to the most gourmet you can think of.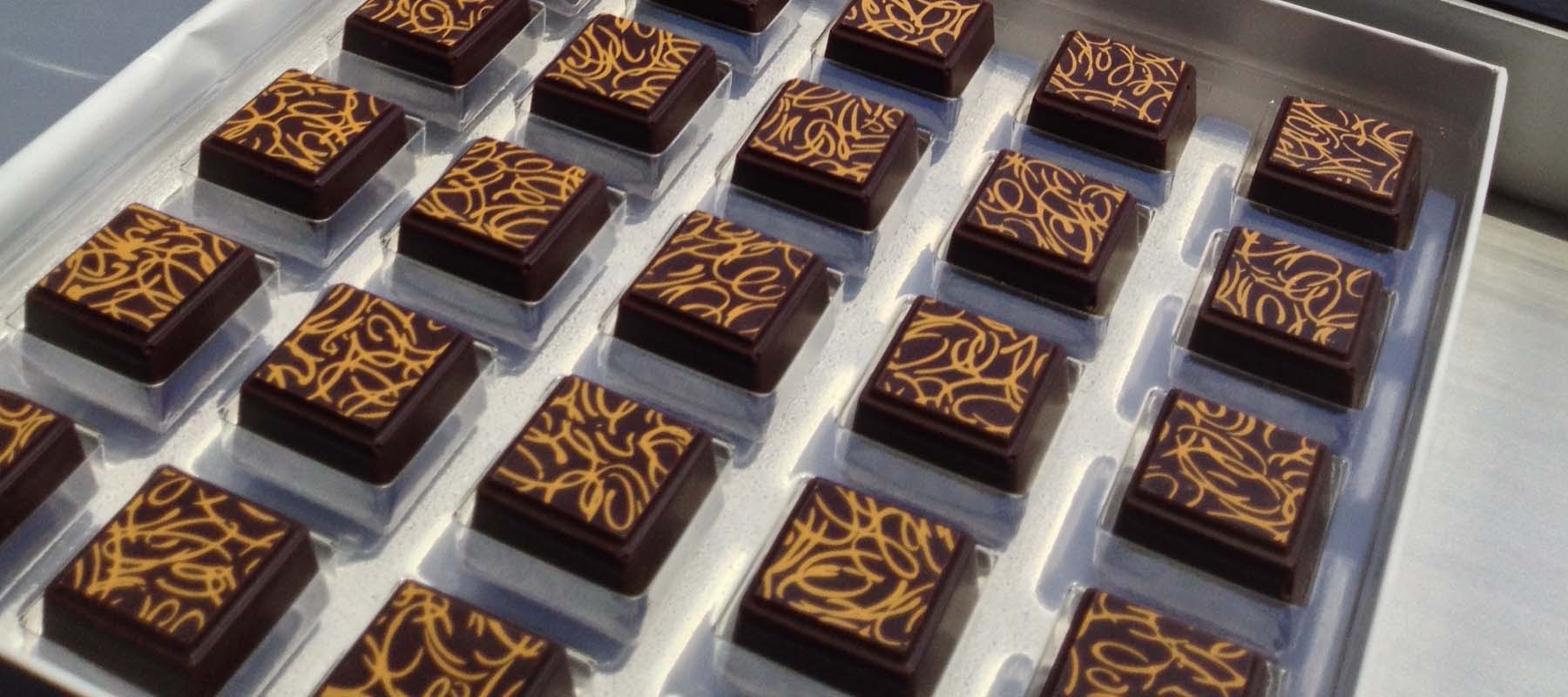 April
In a nutshell, April is the best month to see San Francisco for flower- and film-lovers.
Mid-April sees the Northern California Cherry Blossom Festival, a two-week-long celebration of these marvelous trees and of Japanese culture. Japantown comes alive during the festivities and welcomes visitors to dive into the traditional culture of their country. You'll hear traditional music, taste traditional foods, and see a number of Japanese art pieces for sale. If you don't know much about the country, now is the time to learn all about it.
Also in mid-April, San Francisco welcomes the Green Film Festival and the San Francisco International Film Festival. They both celebrate moving pictures in their own way. The former does it by having the earth and ecologic efforts as the centerpiece of its movies. The latter showcases all kinds of films (full-length, shorts, documentaries, shows, and much more) from 50 different countries. Pick your favorite one and indulge in high-quality cinema!
The best time to visit the San Francisco Bay Area is also April. During this month, the city celebrates its Opening Day on the Bay. Think of a parade — but for boats. Yachts of all sizes decorated especially for this day out-do each other by showing more wealth and more beauty. Definitely an event to check out with the infamous red bridge.
There's also the Union Street Easter Parade that will be fun for all children. There's even a bunny hop competition that is sure to make you laugh (and get your workout in!)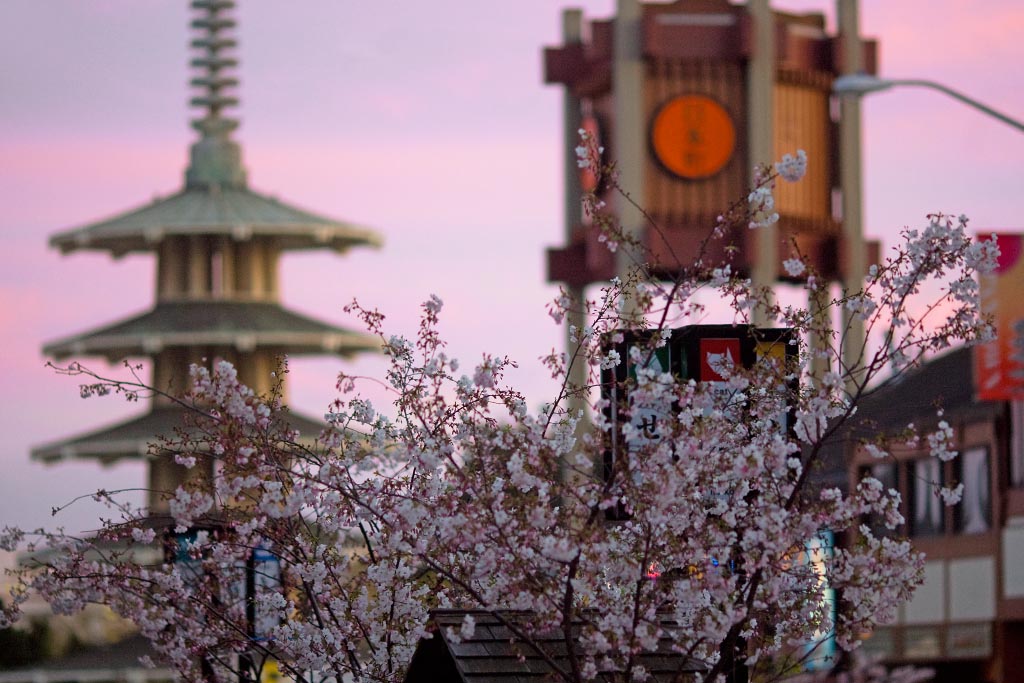 May
May is a great month to see San Francisco because it's still part of the shoulder season and it's not too rainy or too cold.
Cinco de Mayo is one of the largest festivities that take place during May. The huge Latino community goes outside to the streets to show the rest of San Franciscans their culture and how proud they are of it. You'll see children playing outside, mariachi bands playing music, arts and crafts, street food vendors, and so much more. It'll be hard for you to not have an awesome time amid all the fun!
Oysterfest is another cool event that will appeal especially to foodies. It focuses entirely on oysters. Whether you like them or you've never tried them, there's a big chance you'll become (an even bigger) fan here. Cooks serve oysters in all ways, many of them innovative! You can also have some great wine and craft beers here.
Have you heard of the Bay to Breakers event? It's a truly odd but fun footrace that consists of a 12k run in over-the-top colorful costumes from Embarcadero to Ocean Beach, along the Pacific. More than 70,000 people participate in this race every year, even though the weather is still not warm enough for a t-shirt and a pair of shorts!
Lastly, the multi-cultural and diverse neighborhood of Mission District holds every May a Carnaval. The Caribbean and Latin American communities come together to put on a dazzling show of African-inspired music, vibrant colors, and a Grand Parade. It's the best celebration of Caribbean and Latino pride in the city and a lot of fun to watch.
San Francisco in the Summer
When the gray dense fogs set down on the city and make the iconic red iron bridge hard to spot, there are many activities going on to liven up the city and make it colorful again. It's not uncommon for neighborhoods such as Downtown San Francisco and Fisherman's Wharf to be blocked by the spooky fog, while Mission District has clear skies and sun throughout the day.
June
The Union Street Art Festival, a two-day-long outdoor celebration of arts, food, and life in San Francisco happens every June. Head down to the Marina District to see all the food booths, listen to live music, taste craft beers and wine, and see the artworks done by over 250 artists.
If you want to visit yet another street fair — San Francisco is known for them during the summer — go to the Haight-Ashbury Street Fair. The second Sunday of June hosts this eclectic and alternative gathering. You'll find hippie crowds, celebrations of ethnic food you can taste, and a lot of live alternative bands playing. You'll surely find amazing and unique handcrafted items for sale here, from necklaces to pieces of clothing.
If Jazz is more your thing, you can't miss the San Francisco Jazz Festival. It runs for almost two weeks straight in the Bay Area and it is hosted on several locations. Going from one concert to another will give you a brilliant chance to explore this neighborhood!
As you might have already noticed, San Francisco is a very liberal city. So it comes as no surprise that during June more than a million people flock to the city to take part in the San Francisco LGBT Pride Parade and Celebration! The parade leaves from Market Street and ends at the Civic Center. You can count on there being lots of good food and drinks, as well as art pieces and informative books all about the LGBT experience. Bring your rainbow-striped parade and explore this remarkable culture in San Francisco!
Wine lovers, don't miss out on this great chance to visit Napa Valley. The weather there is much better than it is in the city and the vineyards look stunning. There are several wineries that offer guided tours of their properties as well as a wine tasting. Is there a better romantic day trip than this one?!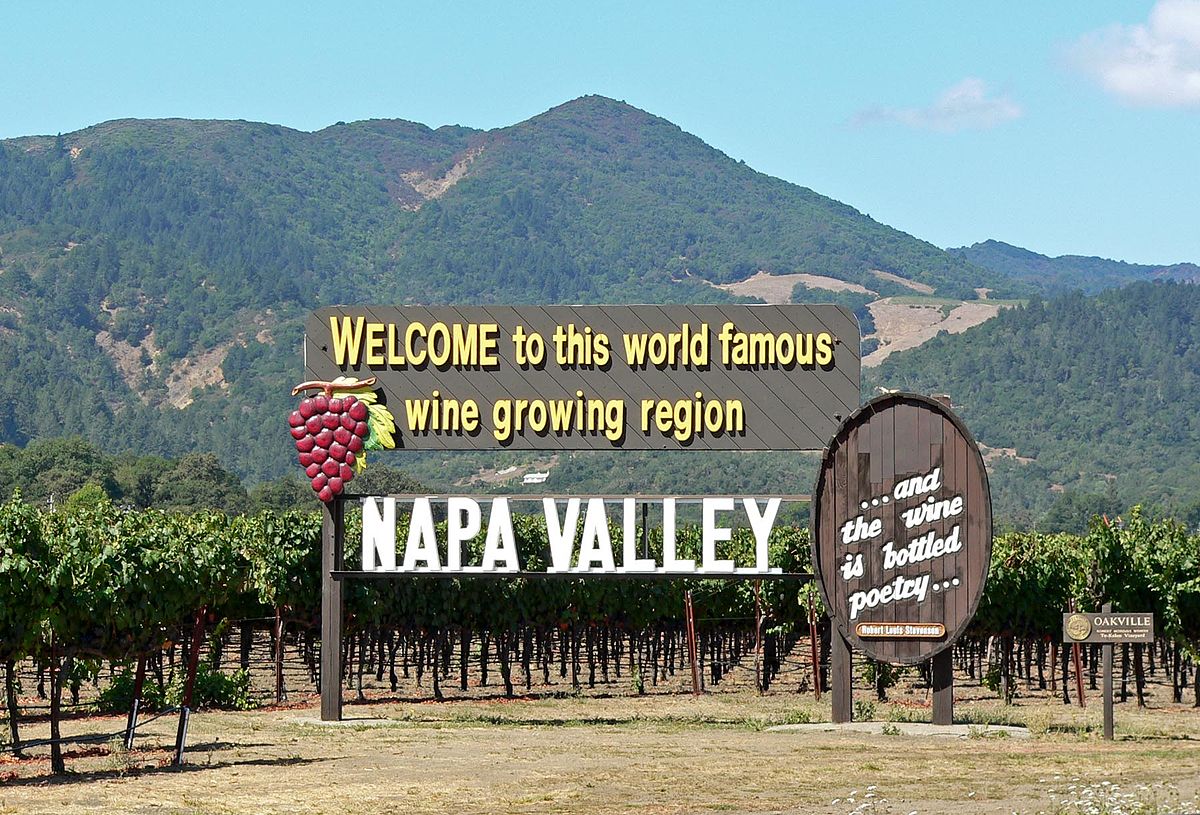 July
Because the fog isn't as bad in July, crowds of tourists still go out exploring the city every day.
Music lovers can't miss out on the Fillmore Jazz Festival. It's held on the first weekend in July in the modern neighborhood of Pacific Heights. The streets are all closed down to traffic so that jazz musicians and jazz lovers can fill the streets with what they appreciate the most: music. This is a really great festival and the largest of its kind in the entire west coast. And the best part is that it's free, so you have no excuses for missing out!
The Renegade Craft Fair is also another attraction in San Francisco in July. It goes on during a full weekend and is a big celebration of all things indie and homemade. Craftsmen from all over the Bay Area head down to Fort Mason Center to sell their pieces. Peruse the stalls and you'll be amazed at the diversity and uniqueness of every booth. Even if you don't want to shop, you can take part in interactive workshops on craft culture ran by those who know the trade best: the artists themselves.
Another great thing to do during July in the city is going to the Salsa Festival on the Fillmore. Lovers of ballroom dancing will adore this festival. The street is closed to traffic so that live band music can play outdoors and salsa teachers can guide attendees. If you've always wanted to learn how to dance, this is your chance. Plus, it makes for a romantic activity for those traveling with their significant other.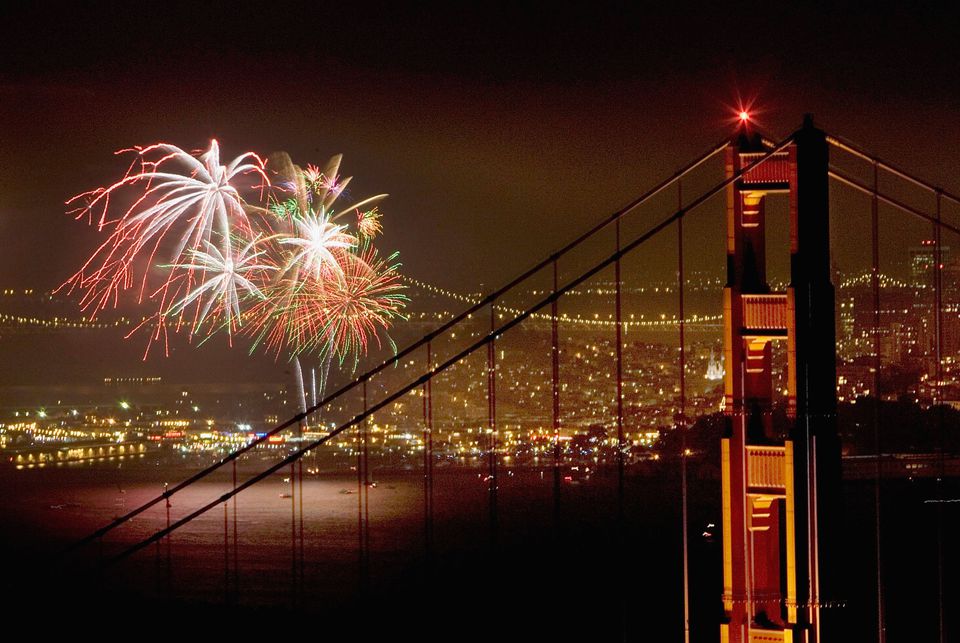 August
The fogs are especially bad in August. They roll in early in the day and only go away late in the afternoon. Because of this, when the sun is out, you'll see locals flock to outdoor cafes and bars to soak in the sun.
Head down to the Outside Lands Music & Arts Festival. This a massive three-day-long festival that draws in tons of crowds and famous musicians, such as Paul McCartney and Metallica in previous years. Since it's an outdoor event, you should probably dress in layers and bring a jacket. But other than that, nothing beats great music, gourmet food, even better drinks, and a view of the albeit foggy bridge.
For the best Asian-Pacific food, don't miss the Nihonmachi Street Fair. Every year during the first weekend of August people celebrate their Asian-Pacific heritage. You'll hear music, cultural performances that will transport you to islands in the Pacific, see art exhibits, and taste delicious foods.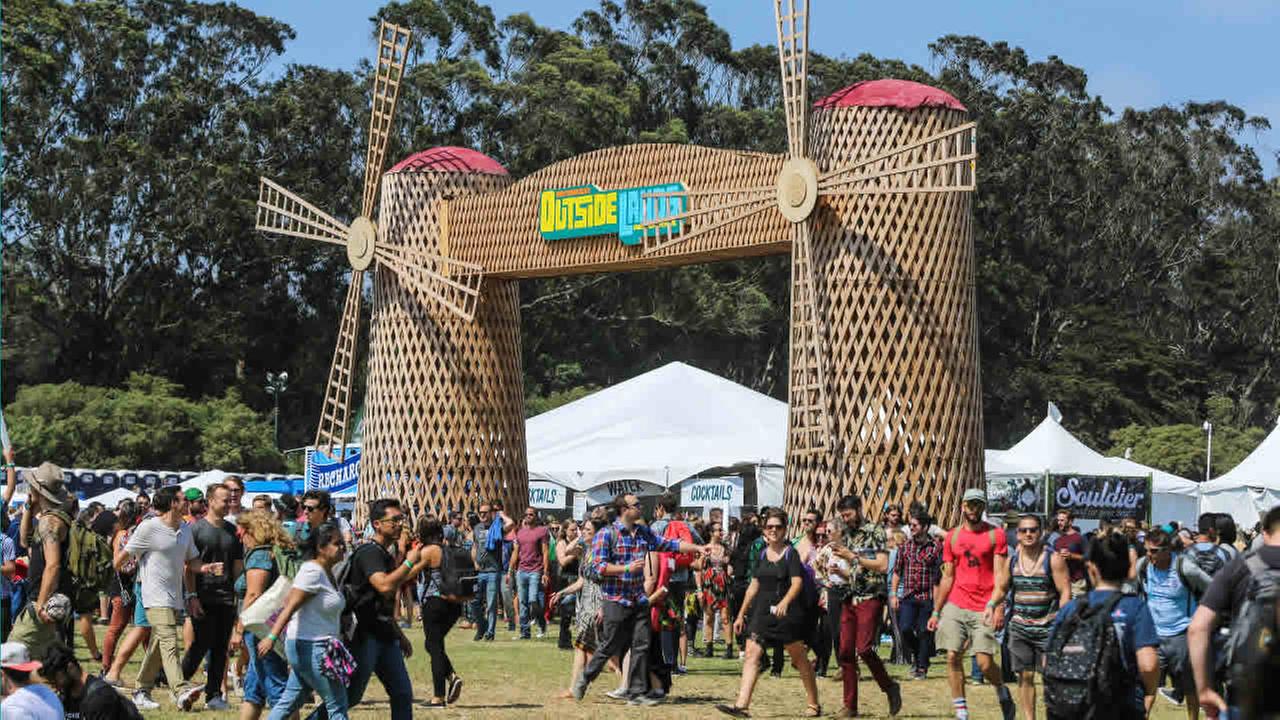 San Francisco in the Fall
Finally, the fog is gone! The first months of fall really are the best time to visit San Francisco. Now is your shot to see everything this city offers in terms of landmarks, as well as enjoy the exciting events the city hosts during this season! Plus, since most tourists are gone, you can say goodbye to the long queues and sky-high accommodation prices.
September
If you can, choose September for your San Francisco trip. The weather is the best and the city isn't as crowded anymore. After Labor Day weekend is when you definitely can't not go to San Francisco and check out the city for yourself.
September is a great month to ride on the San Francisco cable cars. Since the fogs have lifted and it's not too cold, a cable car journey up and down the hills of the city is the perfect day activity. And also, since the lines aren't two-blocks long anymore, your trip will be even better. Don't forget to take all the obligatory pictures!
In mid-September, head on down to Chinatown for the Autumn Moon Festival. You'll see just how big the Chinese community is in San Francisco! There, you'll find lots of multicultural entertainment complete with traditional lion and dragon dances, you'll be able to try moon cakes and other traditional Chinese delicacies, as well as appreciate Chinese arts and crafts. There are even activities specifically designed for children and a make-shift lantern village!
An activity that is much less child-friendly is the Folsom Street Fair. Every mid-September, there is a fair that specializes in selling leather and fetish items. Think full-body costumes made completely of leather, rubber, drag costumes, and so much more. The fair has a heavy gay-centric atmosphere, so it's definitely not a family activity. If you're adventurous, open-minded, or simply want to see what all the fuss is about, join the other 400,000 visitors and embrace the leather and sex-positive culture here.
Lastly, if you want to experience German (and beer!) culture, head down to Pier 48 for the Oktoberfest By The Bay. There, you can have all kinds of beers you can imagine, listen to German folklore music, lots of dancing, and German memorabilia!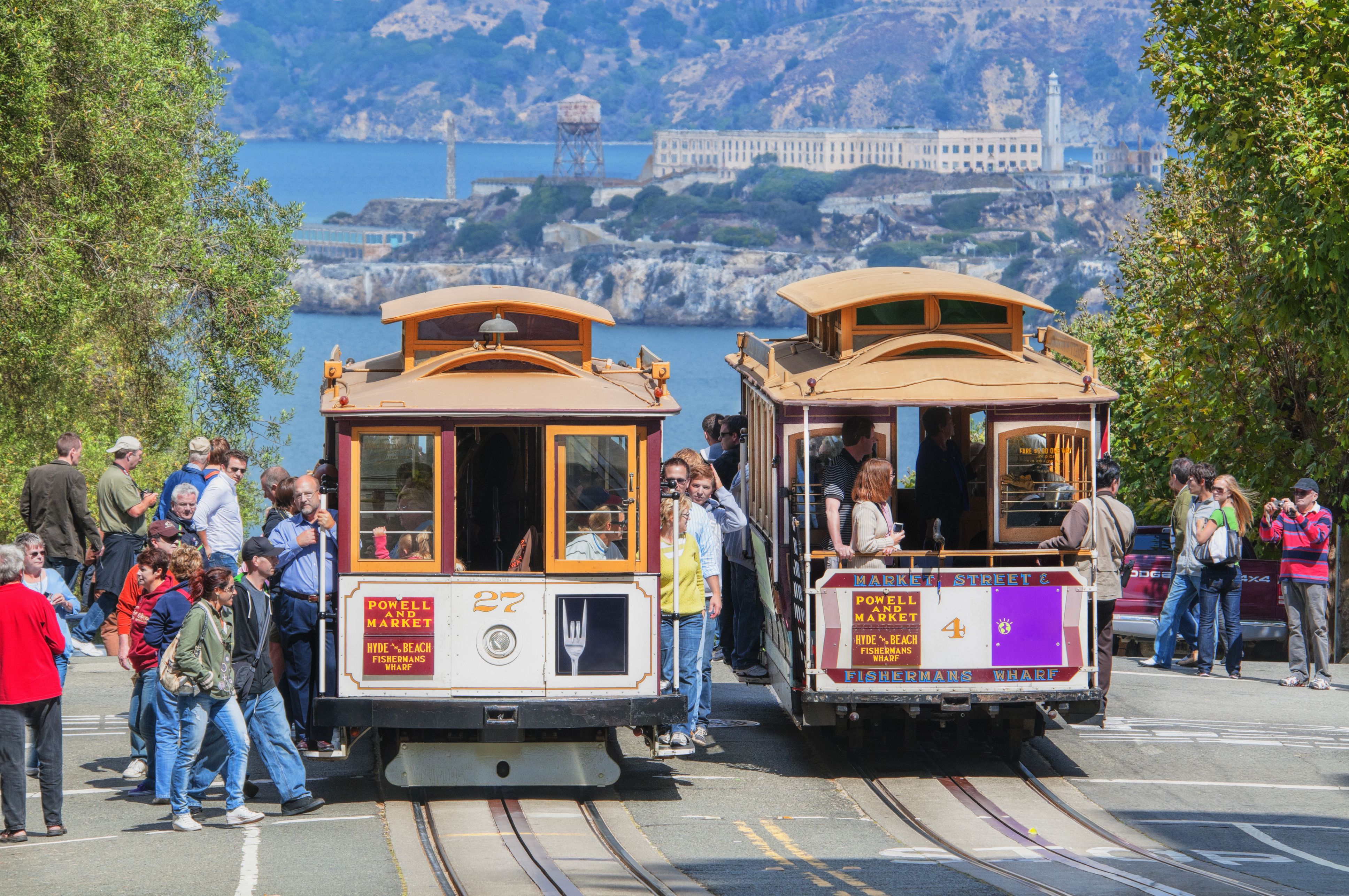 October
October is another awesome month. It's the last perfect month of the year in terms of weather and so offers visitors a last chance to get acquainted with the city.
The first thing you should to do is cross the Golden Gate Bridge on foot. The fogs aren't there to block the view anymore and the weather is warm enough to not make you freeze to your bones. It's a beautiful walk you should go on if you have the chance. It will not only get you some amazing shots, but also an entirely different view of the city.
October is also the best time to visit Twin Peaks San Francisco. Twin Peaks is a 922-foot-high summit that overlooks the city. You can hike all the way to the top and see San Francisco from high above on a 360-degree view. It's also a 64-acre grassy park where families and friends meet up in the afternoon. The view from up there is unparalleled.
Head down to Golden Gate Park to see the outstanding six-stage music festival known as Hardly Strictly Grass. The best part of it all is it's free! Come to enjoy the music people such as Alison Krauss and Steve Earle create, to picnic under the last rays of the "Indian Summer," and to dance!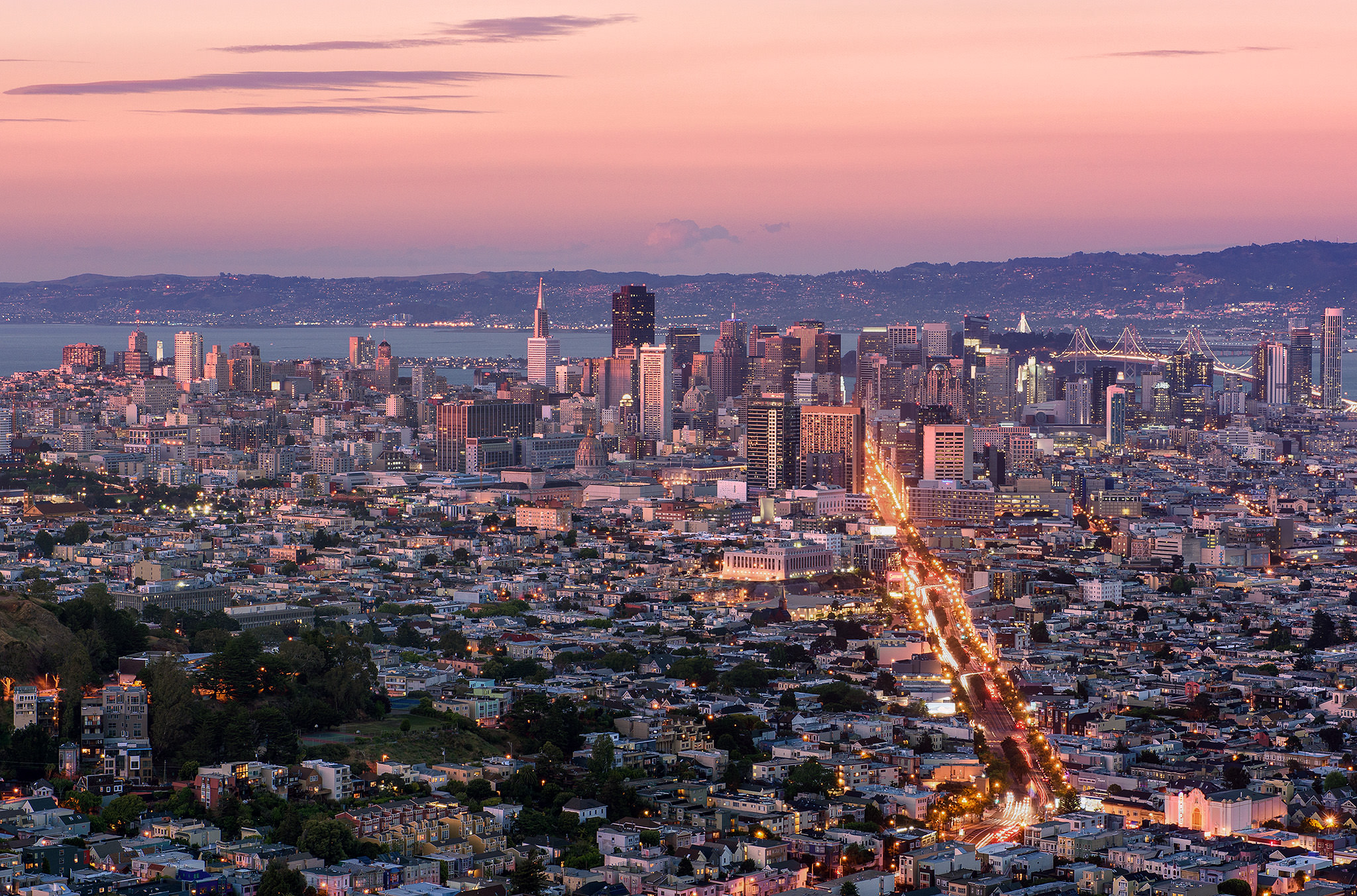 November
Alas, all good things must come to an end. And the good weather San Francisco had during September and October is no exception. Now it's time to enjoy all the indoor activities…
The Another Hole in the Head Genre Film Festival happens some years in early November. For about two weeks, Japantown hosts screenings for sci-fi, horror, dark fantasy, and exploitation films at the New People Cinema. For lovers of gory movies, this is an event not to be missed.
If you're in town right after Thanksgiving, you'll quickly realize how fast the city puts up Christmas decorations. The tree lighting ceremonies take place all over San Francisco with their hotspots being Union Square, Pier 39, Ghirardelli Square, and Presidio. We know Grinch would despise these get-togethers, but the biggest festivity-lovers out there will love them.
Of course that the Dia de Los Muertos could not go by without massive celebrations. This holiday is most celebrated in Central and Southern Mexico but the Mexican community in San Francisco also goes wild! During this festivity, people come together to honor their Mexican roots, to set up altars and pray for their dearly departed loved ones. It's a spiritual celebration that has a beautiful meaning behind it and that fills the streets with colors and love. If you're interested in Mexican culture, don't miss this event.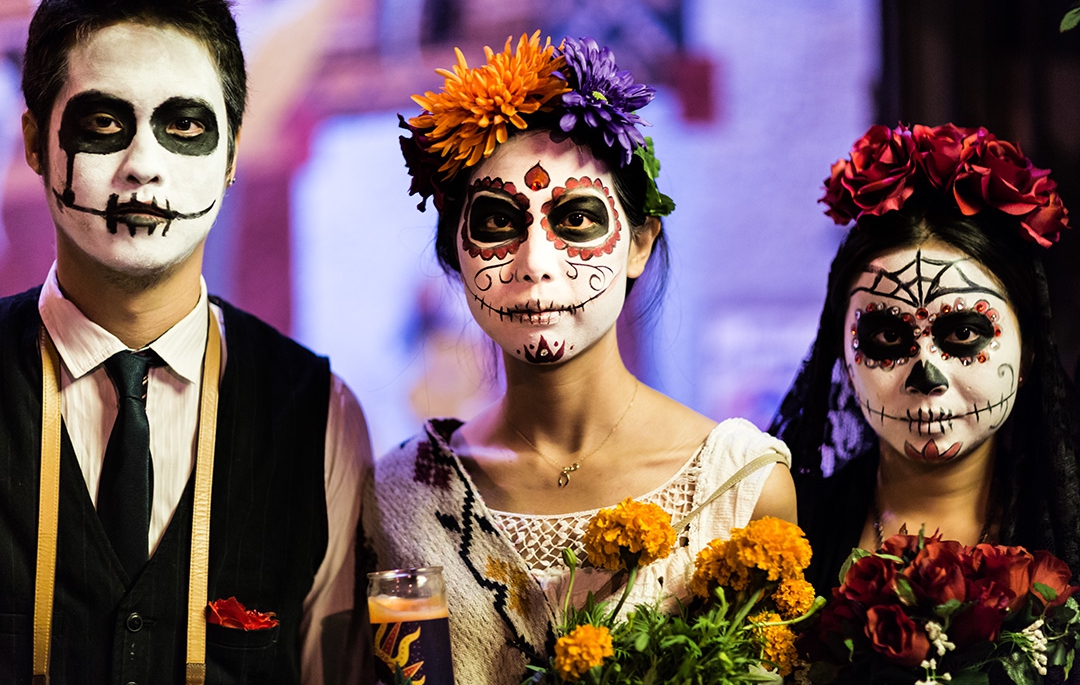 Frequently Asked Questions about The Best Times to Visit San Francisco
When is the best time to visit San Francisco, CA?
If you want to sightsee, we definitely recommend the weeks from the start of September to mid-October. This is when the weather is best and when you'll find good accommodation prices and not a lot of crowds.
What month is the best time to visit the surrounding areas?
If you want to visit Napa Valley, we highly recommend going in June when the vineyards are in their full glory. But if you're only interested in visiting the city, then the best period for you would be from Labor Day weekend to mid-October.
Does San Francisco get a lot of crowds?
Absolutely! Thousands and thousands of people head to San Francisco as part of their road trip or as a weekend getaway from other Californian towns and cities. The summer months and the holidays are the busiest times in the city, which makes prices go up and forms really long queues no one really wants to be stuck on.