If you have landed on this page, chances are you have already visited Iceland and fallen in love with its natural beauty. It's not surprising, really; who wouldn't love the fresh air, dramatic-cut mountains, warm natural pools, and the northern lights? But what if you don't ever want to miss Iceland again? Then, we propose a great solution (one you've probably already thought about): pack up your things and get used to the idea of living in Iceland!
Taking the leap from loving the country as a visitor to starting to call it home is a seemingly daunting and scary thought. But it doesn't have to be! More and more people move to Iceland from abroad, so living in Iceland as a foreigner isn't as hard as it used to be.
Today, we are bringing you a practical guide to Iceland that will ease your concerns about moving to Iceland. We will go over the most important tidbits of information you will need for this new chapter in life. Mainly, you will find answers to the question you've probably asked yourself countless times by now: "What is it like living in Iceland?" This article will cover basic things such as the weather; important financial details, such as the cost of living in Iceland and health insurance; immigration requirements, for example, how a residence permit works; and so much more.
By the end of the article, you will be ready to start your expat life in this incredibly charming tiny island. You'll see that making the move is easier than you are expecting!
Why Live in Iceland?
In Iceland, healthcare, education, and safety are some of the best in the world. The government pays a lot of attention to the population's happiness levels. For this reason, Icelanders usually report that they're very happy with the life they have on this small island near the Arctic Circle.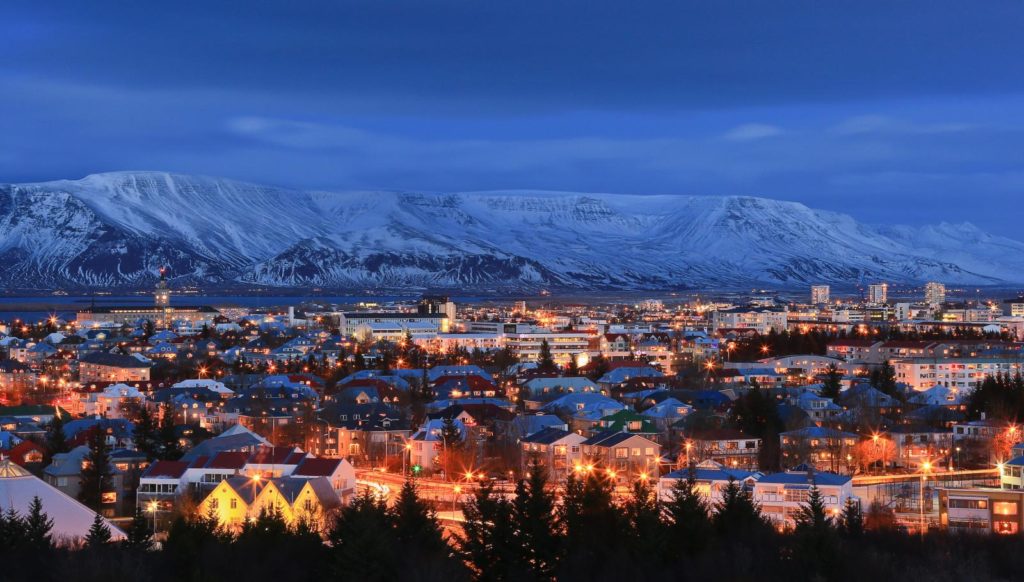 Healthcare is completely free and universal for citizens of the country. Every year, taxes are invested in the country's healthcare system. Compared to the United States, this is a very big change. The education system, too, is one that is publicly funded by the Icelandic government. Public schools are plentiful and don't charge their students any tuition fees, not even at university level. International students are also in luck, as some universities don't charge anything but a registration fee to non-Iceland nationals. Working in Iceland is, too, a step-up from working in the United States in many instances. For starters, employees in most companies are entitled to benefits, paid time off, two weeks of holidays per year, as well as to maternity and paternity leave. It's this work-life balance that companies foster that makes employees so productive and happy with their jobs!
On top of all this, Iceland is full of beautiful places to visit. And what better way to see everything the country has to offer than on your days off? You wouldn't have to worry about the whole "travel to Iceland" part, as you already live there! All the most popular attractions (and the hidden gems!) will be only a few hours away by car from your new home.
As you can see, there are a ton of benefits to moving to Iceland: both in terms of social security and wellbeing, but also in terms of entertainment and opportunities to travel.
Best Place to Live in Iceland
If you're planning to settle down in the Island Nation, first you need to decide exactly where. There are plenty of regions to choose from, and they all offer something unique to their residents. In order to narrow down your hunt for accommodation in Iceland, think of what lifestyle you want to lead. Are you looking for big-city vibes? Or would you rather live close to the mountains in a remote village? Iceland has something for almost all tastes…
Choosing an area
As soon as you start your house hunting adventure, you need to know where you want to live. The largest city in the country is also the capital city, Reykjavik. It has a little more than 120,000 inhabitants all packed into a small city with a limited amount of apartments up for sale or rent. There is no denying it, the rental market is fierce here, but it is also the city where finding a job is easiest. On top of all that, Reykjavik has dozens of good restaurants, bars, and pubs, as well as parks that are family and animal-friendly. Living in Reykjavik has a ton of advantages, as it is the most cosmopolitan town in the country and where you will find the most expats. Living in Iceland as a foreigner is not as difficult if you're based in the capital!
The second-largest city in Iceland is Akureyri, also known as the "Capital of the North," since it is located just 100 miles south of the Arctic Circle. The Eyjafjörður fjord can be seen from the city center and it is one of the reasons why so many people want to see (and live!) here: to be close to nature. Despite it being located in North Iceland, the weather doesn't get too bad during the winter months, especially compared to some regions of the Midwest! The roads up here are well-built and in good shape, there is more than one national park nearby, and always the opportunity of seeing the northern lights in the dead of winter.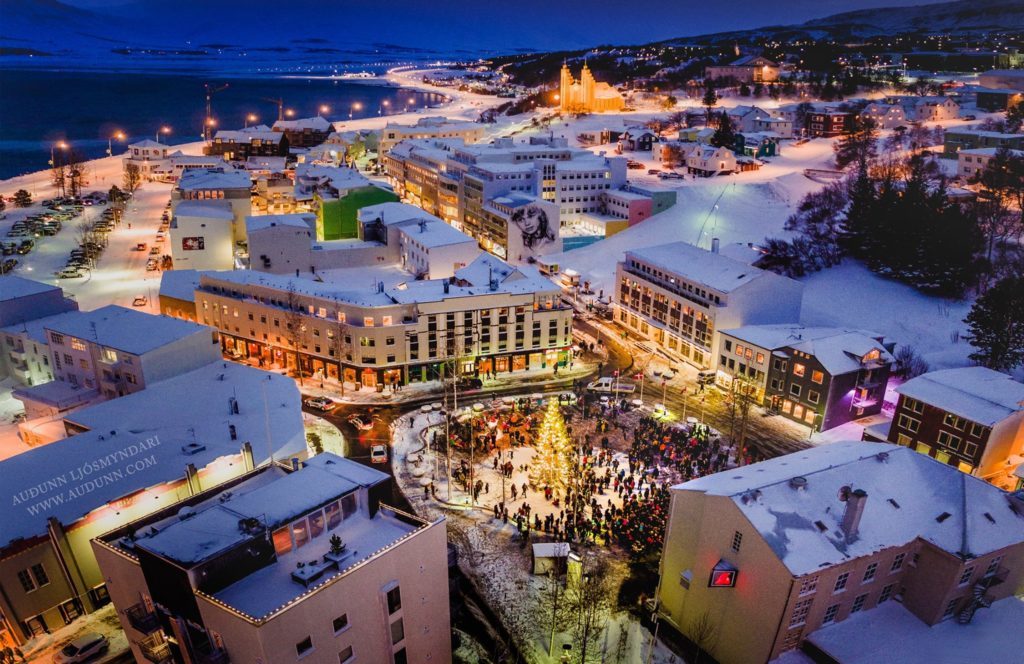 Finding a cosmopolitan environment outside of these two cities will be hard. But this is good news if you're looking for a peaceful and quaint town. The Reykjanes Peninsula, for example, is famous for its small towns mainly dedicated to fishing. There, you will certainly find peace among the Icelandic nature and the small-town feel that you crave.
Tips on Getting a Roof Over Your Head
Despite its small population, the rental market is fierce in Iceland, which is typical for a European country. Because of how beautiful and attractive Iceland is to foreigners, more and more people have moved to Iceland or traveled to visit. This makes finding a good place to call home rather difficult. Rent prices are high and sometimes apartments disappear from the listings in just a few days. Once you find a place you like, get it!
Our number one tip to finding accommodation is to start looking months in advance. It is even recommended that you find a place to settle down in before you even land in Iceland. Fortunately, there are plenty of properties to look at online, making the process for expats much easier. Browse online board (such as MBL and Leiga), be patient, and you'll surely find something eventually!
Secondly, make sure to create a budget and stick to it. Once you know how much you can afford to spend on housing and utility bills, combing through the available listings will be easier. But as always, stay grounded, as the average cost of living in Iceland is pretty steep, and no one wants to be "house poor."
Our third tip is to choose one area of the country to start with. Decide which cities or towns you're interested in making your legal domicile and start looking up properties online. Every part of Iceland is different, so you want to make sure you know what you're getting yourself into.
Then, once you have found a good home, it's time to fill it up with your belongings. In order to do that, you may need to hire a relocation services company. Fortunately, they aren't too hard to find. These companies are especially helpful if you are planning on bringing furniture from back home. Ask around for referrals on a Facebook group for expats or of residents of your city and then choose which company to hire.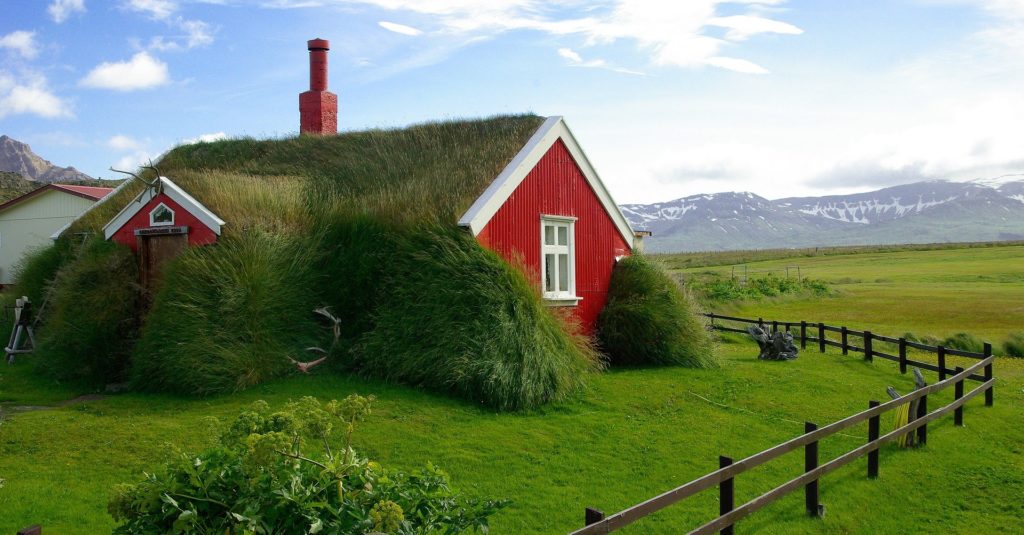 Finding a Job in Iceland
The unemployment rate in Iceland is very low, even when compared to the rest of Europe. While there was a time that a large chunk of the population worked in agriculture and fishing, nowadays the reality has changed. As Iceland continues to make itself more international, the number of hotels, language schools, touring companies, and international businesses with headquarters in the capital city keep rising. Therefore, finding work in Iceland for an expat isn't as hard as one might imagine.
Our number one tip for landing a job is to network. This is one of the first pieces of advice newcomers to the job market are given. And it's true that networking is not only important in Iceland, but it is particularly important here. Since the country is not very big and has a small population, everyone knows each other. Imagine that you are at a party at a friend's house and you mention that you're looking for a job as an English teacher. They may know a school director looking to hire an English teacher. Or, at the very least, they are very likely to know someone who knows someone looking for teachers! Once you start to mingle with different people from different industries, you will realize just how easy it is to build up a network list of professional contacts.
The second piece of advice we have is for you to reach out to international companies. Show them your CV and explain why you would be a good fit for their company and, if you're lucky, you might end up with a job. Reaching out to a company shows how proactive you are, something most employers find desirable. Furthermore, looking for employment with international companies is especially advised to people who don't speak Icelandic. They may have an English-speaking department where you could work or, if they don't, refer you to an employer that might be recruiting English speakers.
Lastly, don't get discouraged and keep building up your skill set. You need to have a reasonable amount of good luck (and patience!) to find a job in Iceland quickly. Even if you've been job hunting for a month or two, don't give up and just quit. Use the time you have to improve yourself and build the skills employers are looking for. A good skill to pick up is fluency in the native language. It's always useful to be able to communicate with Icelandic people around you, and it will likely make working in Iceland much easier!
Cost of Living in Iceland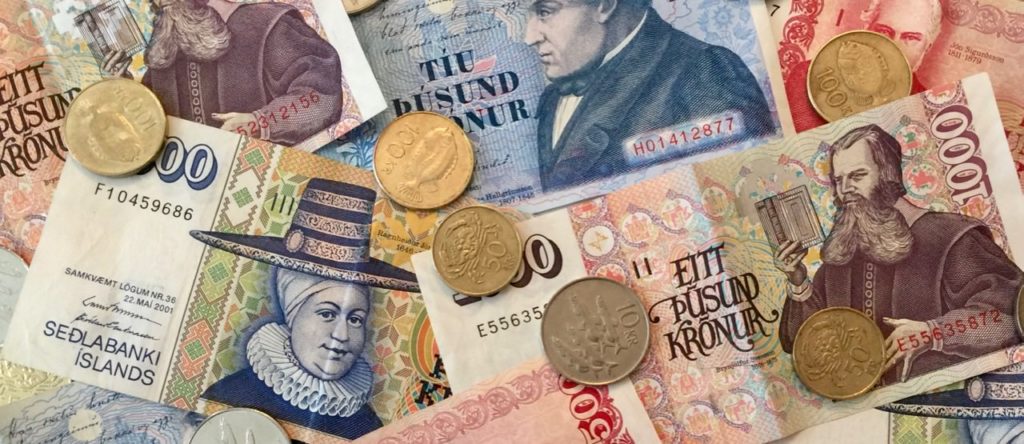 Since the weather is cold and there aren't a lot of people living in this island in the North Atlantic, you would think that costs aren't that high, right? Well, that couldn't be further from the truth. Iceland is an expensive country, even more so that some countries in Europe. It has one of the highest standards of living but also some of the steepest prices for all commodities. So don't expect to be saving tons of money once you move to Iceland…
Generally speaking, the cost of living in Iceland vs USA is 55% higher. This means that whenever you buy something at an Icelandic store, you are likely going to pay, on average, 55% more than you would back in the United States. The reason why this happens is quite obvious: the import tax makes everything more expensive. As Iceland is located in a fairly remote part of the world, many of the commodities have to be imported from abroad. When it comes to the rental market, apartments in Iceland cost, on average 26% more than those in America.
It's also true that the cost of living varies based on where you live. Unsurprisingly, Reykjavik is the most expensive place to live. In fact, a single person living in the capital city should make at least 180,000 ISK (or 1,500 USD) a month if they want to just get by. As you can see, living in this volcanic island is not easy if you don't have a high-paying job.
Immigration and Visas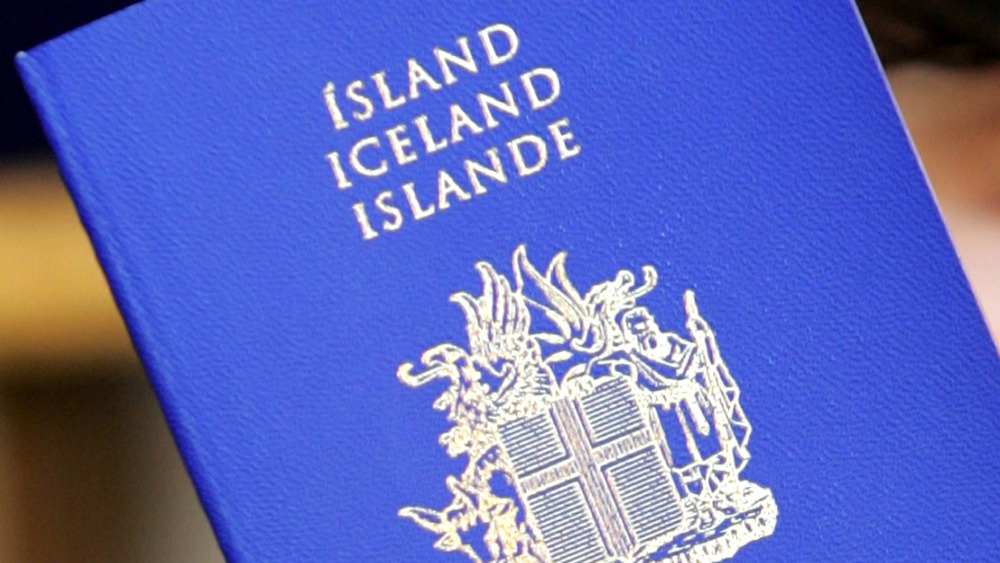 European Union (EU), European Economic Area (EEA), and European Free Trade Association (EFTA) citizens are can be living and working in Iceland without a special permit. Although they do have to inform the Registers Iceland of their legal domicile address, this isn't a complicated process at all. Additionally, they are automatically afforded access to the free healthcare system in Iceland as long as they have a European Health Insurance Card.
Citizens from outside these countries, however, will have to jump through a few more loops. There are three instances in which a non-EU citizen can move long-term to Iceland.
First, through marriage. If your spouse if Icelandic, you have the right to a residence permit. But don't go looking for a relationship with a foreigner to get into Iceland quickly! The process takes several months and there is a lot of paperwork to fill out.
Secondly, through education. Enrolling in a university in Iceland grants you the ability to live and possibly work in the country. Since education is free for nationals and foreigners, this is a path a lot of people pursue, especially young adults!
Lastly, through a work permit. These are hard to get but not impossible. Since there are laws in place to prioritize EEA and EU citizens looking to work in the country, most people who get a work permit are highly qualified professionals and athletes. Keep in mind that you can't procure a work permit while you're in Iceland: you have to be issued one when you're in your home country or usual country of residence.
No matter which path you take to be living and working legally in Iceland, you need to do extensive research and find out what documents you will need to show immigration when applying for a long-term visa.
Healthcare, Education, and Safety
These three things are always on people's minds when considering a move, and rightfully so! If you're concerned about health insurance, the cost of education, and the levels of safety, you will be pleasantly surprised. Iceland is the leading country in the world in many of these areas. It's so good to live here that the Human Development Index (HDI) — a statistic that measures how good life is in a certain country — is 0,932! Take into account that the maximum value the HDI can take is 1, which puts Iceland ahead of countries like the United States, Sweden, Canada, and even New Zealand.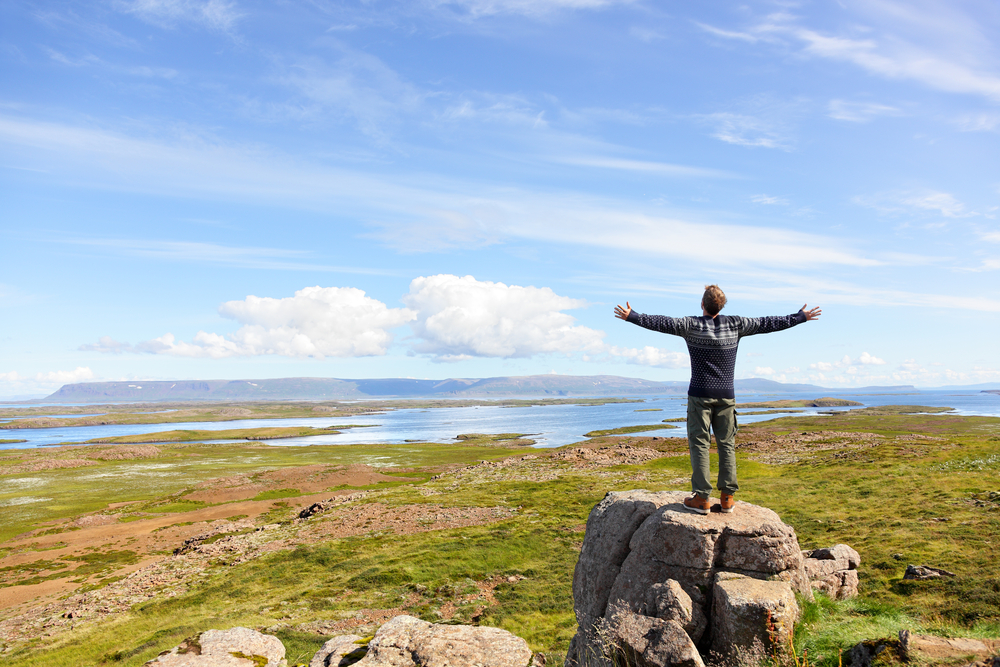 The healthcare system is entirely funded by taxes. All residents of the country are entitled to this free, universal system. The only requirement is that they have had to be living there for longer than six months. Once you meet this benchmark, you will be given access to emergency, long-term, routine, and maternity care. All this is covered by the state. Medication is also accessible on the island and, in some cases, partly funded by the government and public money. When you take all this into account, does it surprise you that living conditions here are some of the best in the world and people live well into their eighties?
Education is Iceland is held to high standards and, best of all, it's free. Once again, taxes go toward making school accessible to all children and teenagers, regardless of age, race, gender, or religion. The education system is divided into different levels: playschool (children up to six years of age), compulsory (from ages six to sixteen), upper secondary (for teens aged sixteen to twenty), and tertiary (or higher education). The only fees that pupils need to pay are the enrollment fees annually, which vary from school to school. Keep in mind, though, that private schools are not free. The International School of Iceland, for example, charges pupils tuition fees but in return offers high-quality lessons taught in English — perfect for any child or teen still learning the local language.
Lastly, we want to also discuss crime and safety in Iceland. This island nation is one of the safest places on earth. The crime rate is extremely low, and violent crimes are nearly unheard of. Therefore, you can trust that while living and working in Iceland you will be perfectly safe. Just to give you a glimpse of how safe the country is, it is not common for people not to lock their doors in small towns. After all, everyone knows everyone and the feeling of community is very much alive here.
Practical Tips and Tricks
Being an expat takes some getting used to. Most people who move to Iceland don't know the Icelandic language, have no friends in the country, and aren't aware of basic everyday life tricks natives master. But this isn't to say that moving to Iceland has to be hard and emotionally tiring. All it takes is some tips and tricks for expat life to be instantly easier to manage. Culture shock who?
Driving and Public Transport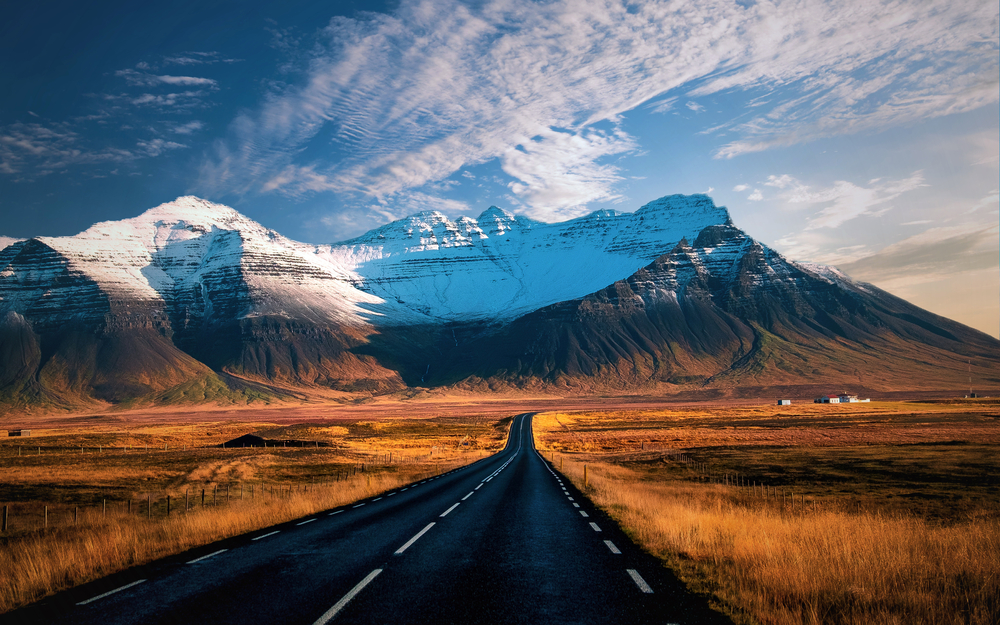 Reykjavik, the capital city, has a decent public transport network popular with workers who have to commute every day. There is also a bus service all over the country, but it is not always reliable. As an alternative, you can get your own car so as to not rely as heavily on public transport. Driver's licenses issued in the United States are valid in Iceland. However, keep in mind that you must exchange your license for an Icelandic one within one month of arrival at your local Icelandic District Magistrate office.
Learning the Icelandic Language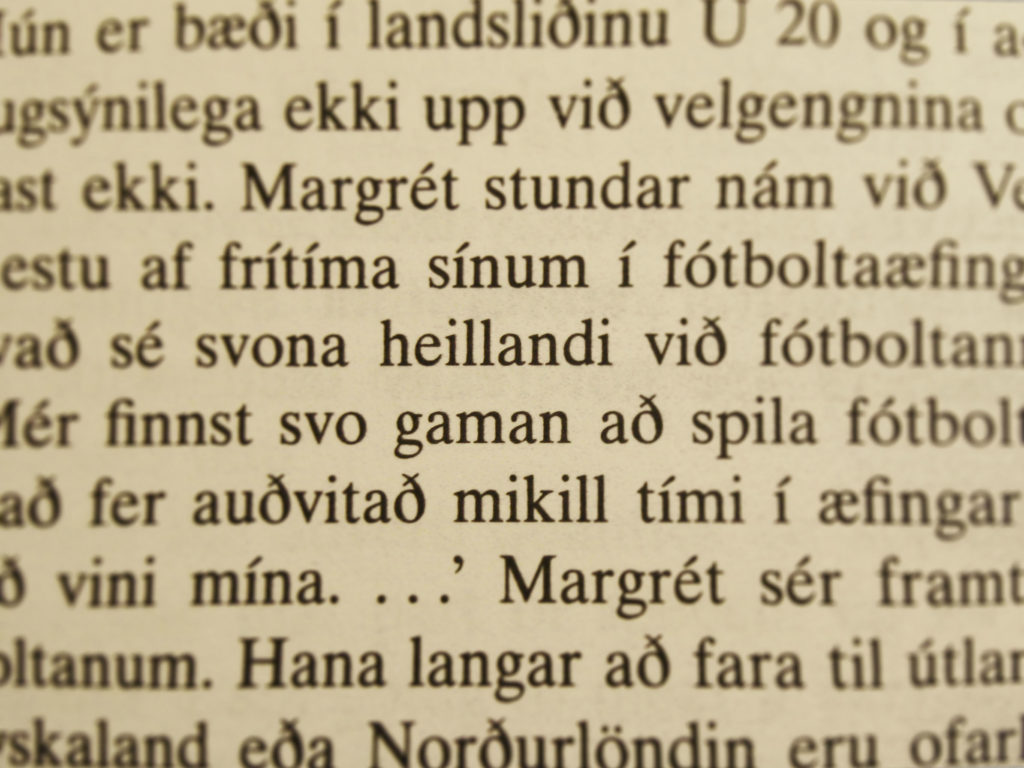 One of the most important things to know when moving to a foreign country is to learn the language. Although English and Icelandic are connected (they're both Germanic languages), the similarities end there. Much of the vocabulary is completely different to English, there are letters in Icelandic that don't exist in English, and the grammar is much more complicated. Curiously, if you were to compare Icelandic to Old English, you would see that the two are quite similar!
Luckily for you, there are some websites dedicated to teaching you Icelandic. Free programs such as those offered by Icelandic Online and Learn 101 are a great place to start. As you progress, consider booking lessons with a private tutor in your area or online. Workbooks and textbooks of Icelandic as a Foreign Language are also useful and will help you become better and better every day. That is if you put in the work…
Surviving the Weather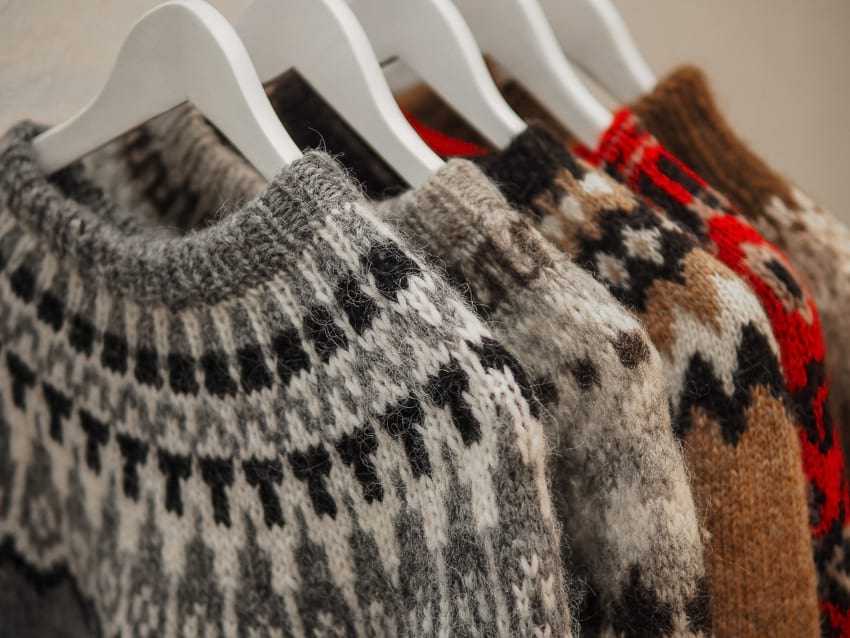 There's no beating around the bush: when compared to Southern Europe or with the Caribbean, Iceland is like an icebox. During the winter months, the temperatures don't drop a lot below 30ºF (or 0ºC) in the plains, but the wind chills can be nasty. Therefore, you need to prep for possibly harsh winters with very little sunny days in Iceland. Pack or buy a heavy, warm coat, scarves, hoods, ear muffs, gloves, and thermal undershirts. It's always important to stress a few important things: avoid staying outside when it's too cold, don't underestimate the chilly winds, and remember to eat and drink warm foods and beverages.
Even summer days in this small island are probably not what you are used to back home. The temperatures are much higher than they are during winter days, but don't expect  Californian weather. There will probably be no need to pack lots of flowy, summery clothes, especially if you're used to 80 to 90ºF summers! However, you will need sunscreen and sunglasses. Just because it isn't hot out it doesn't mean that the sun can't burn your skin and possibly cause irreversible damages to it…
Master the Icelandic Culture
As a foreigner in Iceland, chances are you don't have a good grasp of the Iceland culture just yet. It is nothing to be ashamed about, but definitely something that needs to be corrected soon. Awkward social encounters will happen if you don't know the basics of the culture around you, which can make you feel uncomfortable and not welcomed. Therefore, it's time to start brushing up on your knowledge of Icelandic culture. But how can you do that?
First of all, find someone from Iceland to talk to. It might not be easy at first, but if you dig deep enough you are bound to find someone willing to teach you how to navigate the culture. Simple things such as how to greet a clerk at a store or how to order food will be immensely helpful for when you take the leap and move. Plus, you might end up with a good friend!
Secondly, immerse yourself in books and movies set in Iceland. What better way to understand how Icelandic people are like than to read about them or see them on the big screen? It might seem silly, but watching soap operas (choose ones subtitled in English if you don't know the language yet) will teach you a lot about the culture.
Lastly, go blog hopping! There are hundreds of expats sharing their first-hand experience as once-clueless foreigners in Iceland. They love telling the world about their crass faux-pas and giving out tips. Read up carefully, you will probably find a lot of useful tips!
Making Friends!
Making friends as an adult is a big challenge for a lot of people, especially in a foreign country they know little about. Once you land, you will probably not have any friends or acquaintances waiting for you. As time goes on and you start missing your family and friends, you will need a support system with you. This is why it's crucial to make friends: to stay happy and make the most of your Iceland adventure.
One of the first things foreigners notice is that Icelandic people seem cold on the outside. They don't smile and fake pleasantries as often as Americans and Europeans do, which can make them look unwelcoming. But don't be fooled by appearances — Icelandic people are just as nice and friendly as anyone around! Once you get to know them, you will see them crack a smile and even laugh. They are just more closed off than people of other nationalities, and there is nothing wrong with that!
Finding people to talk to and befriend is especially easy with the help of the internet. Look for a Facebook group to join that has members also living in Iceland. From groups just for expats to groups of Icelandic students, you will quickly see that there are many chances to socialize even when you're away from home. Remember to be open, friendly, and to step out of your comfort zone.
Be a Tourist Whenever You Want!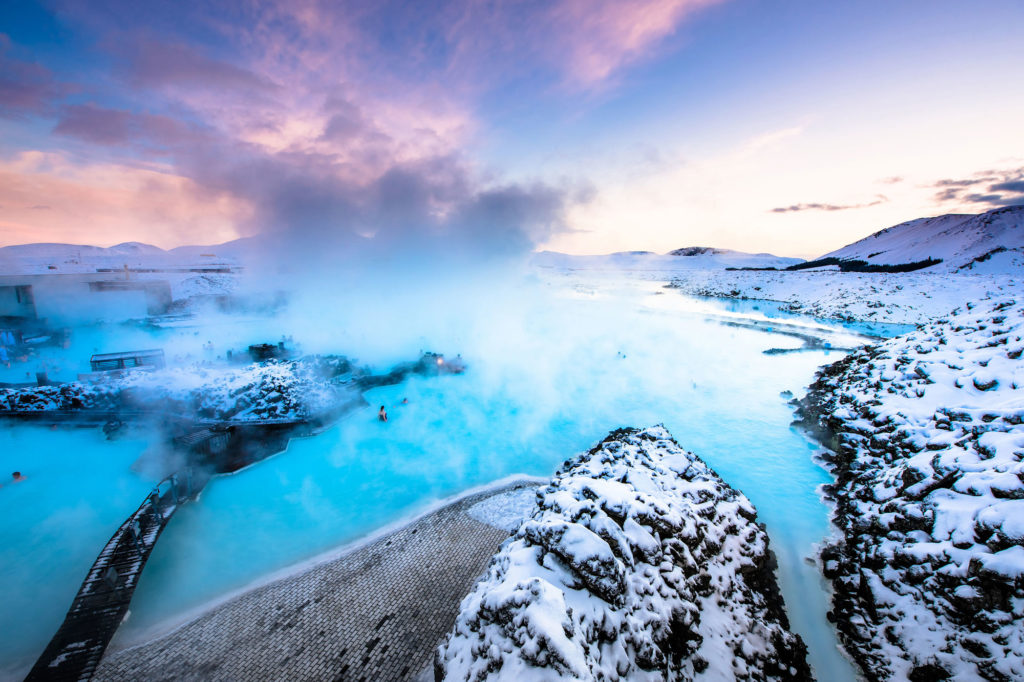 Perhaps the best part of living in Iceland is the ability to travel and explore it to your heart's content. Since you won't have to worry about plane ticket costs, any weekend would be a good time to get out there and see all the beautiful places Iceland has to offer. During one of your breaks, you could visit a national park near you. On a longer public holiday or weekend, you could drive all around the Island using the ring roads and see South Iceland, West Iceland, North Iceland, and East Iceland — all during three or four days! Even if you want a change of scenery, you can catch a flight bound for Europe or even America out of the Keflavik Airport — only a short drive away from the capital city.
Frequently Asked Questions About Living in Iceland
How many people live in Iceland?
There are only around 339,000 people living in Iceland. Quite a small population, uh?
Where do most Icelanders live?
The vast majority of people live in cities, with only a smaller fraction living in the countryside in small towns and villages.
Who were the first people to live in Iceland?
It is thought that the first few inhabitants of Iceland were Irish monks, but there are no written records of this. Norseman tribes colonized Iceland in the 9th century, who brought slaves from the British Isles and Norway.
What percentage of Icelanders live in Reykjavik?
There are 123,000 people living in Reykjavik, which means that around 36% of Icelanders call the capital their home.
How much does it cost to live in Iceland?
The average cost of life in Iceland is around 50% higher than in the United States. In Reykjavik, the minimum financial support for a single adult is 180,000 ISK (1,500 USD), and this is to just get by without spending on luxury items.
Can you live in Iceland only speaking English?
It's always helpful to know Icelandic when living in the beautiful volcanic island in the North Atlantic. However, it is possible to get by only knowing English. Every child is taught English from an early age and many are enthusiastic to practice it with a native. Working in the country without speaking the language is much harder, though, but not impossible. If you manage to find a job as an English-speaking tour guide or a position at an international company, you might just be able to get away not having to learn Icelandic.
How long do people live in Iceland?
As of 2016, the average life expectancy in Iceland is 82.5 years of age, one of the highest averages in the world.