When traveling, you always need some sort of travel document. You might be used to having your driver's licensed be your proof of identity inside the Unites States, but if you want to leave the country, that won't be enough.
If you plan on traveling internationally, you will need additional documents to prove your identity. You might have seen that most travelers have a United States passport, but have you wondered if you really need one?
Passport books are the most common proof of identity and proof of citizenship when traveling abroad. They work in every single country. But if you're just planning a land border crossing to either Mexico or Canada or if you're planning on visiting Bermuda and the Caribbean, you might be able to use a passport card.
Not a lot of people know that there's such a thing as a passport card. In fact, there are a lot of differences of a US passport book vs card, such as cost, where it can be used, how it can be renewed, among others.
We've put together this article to help you figure out what documents you need to apply for, how much you can expect to pay, how long until they're in your hand, and how you can use them. We'll go over the passport card vs book price and difference and, hopefully, all your questions will be answered!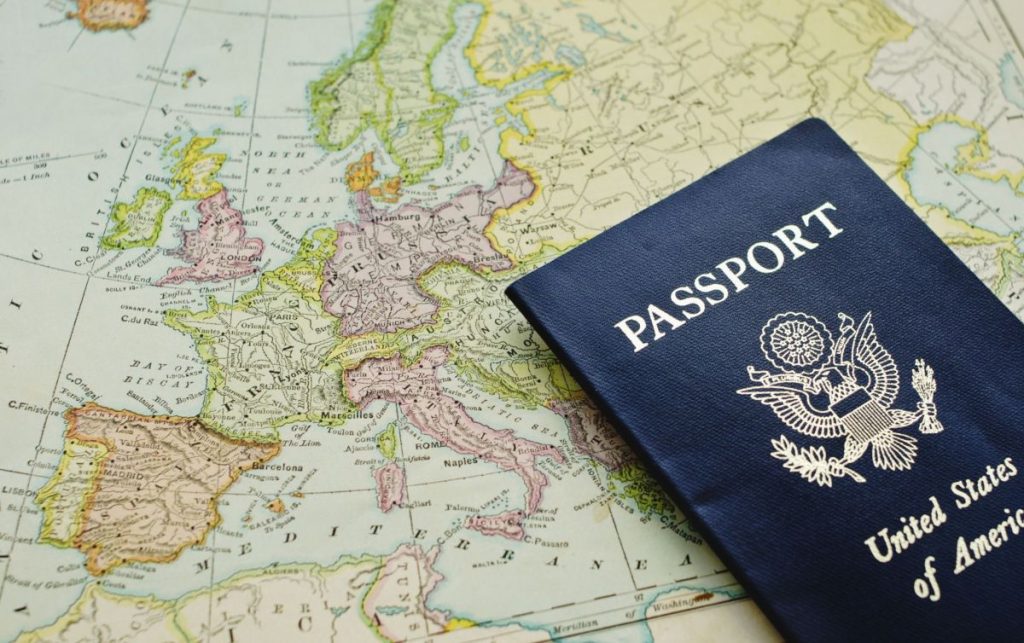 Passport Book vs Passport Card: What Is the Difference?
What is a passport card vs book?The main difference between a book type book and a passport card is how they look. You'll notice that the book has either 28 or 52 pages where travel visas are stamped by the foreign country's immigration authorities. You have no such thing on a passport card. As the name suggests, it is a card that is approximately the same size as a regular credit card. You will travel much lighter with only a passport card!
Another difference is the passport book vs cars price. Getting a  book or card passport requires you to pay passport fees. You will need to pay $135 to get a new passport book if you've never had one, with a birth certificate and supporting documentation. Meanwhile, you only need to shell out $55 to get one for the first time. When you go to renew it, there are also fees to be paid and, once again, it's cheaper to renew a passport card. You have to pay $110 for a book renewal and only $30 for a passport card renewal.
But the passport card cannot be used to travel to all countries in the world, whereas the book type passport can. Whether you're traveling to Africa, Europe, or Asia, your passport book will be the document accepted according to any country's passport requirements. A passport card, on the other hand, can only be used for land or sea travel — and with some restrictions!

Where to Use a Passport Book Or Card
Land border crossings between the United States and another country allow you to use your passport card as a proof of identity. So, if you want to drive to Canada or to Mexico and back, you can rest assured that the card will be accepted. However, keep in mind that you need to be driving to and back from Mexico and Canada. Passport cards are not allowed on planes for international travel.
But what if you were to go on a cruise? If you're on a closed-loop cruise circuit (meaning, a cruise departing and returning to the same US city), you can use your passport card. Some countries, however, don't accept the passport card as a valid proof of identity and may deny you from disembarking at their port. Always check with your cruise company whether the passport card will be accepted at the ports you're sailing to.
It's worth noting that a passport card is always accepted in Canada, Mexico, Bermuda, and the Caribbean. If your cruise only calls at ports that belong to these countries, you have nothing to worry about.
On the other hand, having a book passport means that you won't need to worry about whether or not you'll be allowed into a country. Passport books are universal and there isn't a country that doesn't recognize them as sufficient proof of citizenship. Provided you have the correct visa for the country you're traveling to, you will be fine and allowed to go and enjoy your holiday.
If you're traveling with children, they will also need to get the appropriate travel document, no matter how young. For example, if you're taking a train to Toronto, Canada with your children, they will need to bring either a card or a book. But if you're going with them to Toronto using international air travel, they will need a book passport — just like you will!
Lastly, both the conventional book passport and the passport card are accepted as valid proofs of citizenship when traveling by plane inside the United States.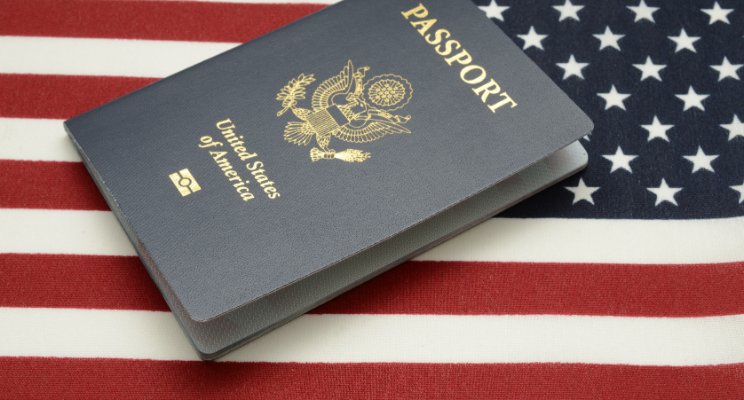 Similarities Between the Passport Book and Passport Card
Although there are many differences between a US card and book style passport, there are also some similarities.
The first is when you need to renew your book or card passport. They are both valid for 10 years for persons older than 16 years of age and valid for 5 years for those younger. Both options will last you just as long.
The second similarity is that you need to apply to get a passport book and card. There are forms you need to fill out before you can receive your passport. You'll also have to fill out a different set of forms when you wish to renew it.
When applying for a passport card and book, you will be asked for a passport photo. Without this photo, you will not be given your travel document and won't be able to cross any border.
Lastly, since children are required to have travel documents when going abroad, a child passport book or card can be purchased following the same process it would for an adult.
Renewing Passports: Book vs Card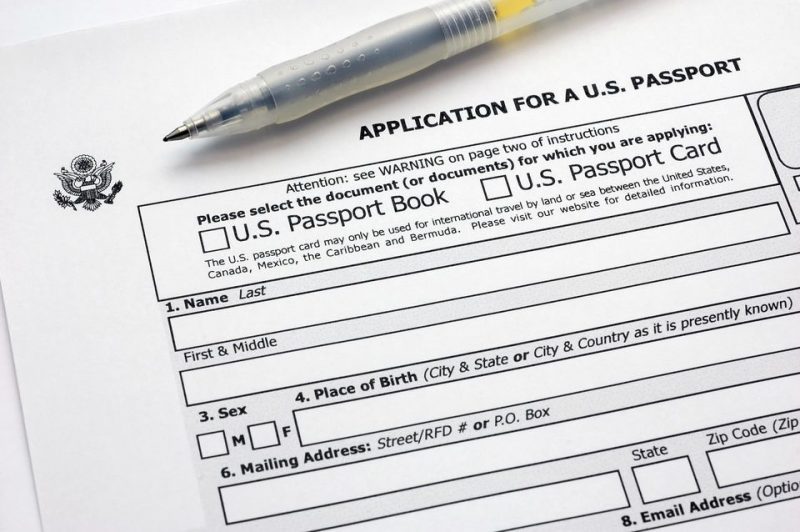 When you need to renew your passport card or book, you will need to follow the United States Department of State's rules and requirements. This entity is responsible for issuing both documents.
Both card and book applications follow the exact same steps and rules. You can even apply to receive both at the same time, as long as you pay both feeds.
You can renew your book and card passports through the mail or in person. You can only apply for a new book or card passport through mail if you send your previous one with your passport application. It also needs to have been issued in the last 15 years, when you were 16 or older, it must be undamaged, and it must have your current name on it (unless you can document your name change as well). If you don't meet all these requirements, you won't be able to mail in your Form DS-82 as a renewal application.
If you're applying for a passport card or book renewal in person, you have to go to one of the acceptance facilities listed by the US Department of State. In which case, you will need to bring an evidence of US citizenship, a valid ID, a passport photo, and pay the fees, as well as fill out the DS-11 form.
U.S. Passport Book Or Passport Card: Which One to Get?
Which type of passport you should get depends entirely on you and your lifestyle. Frequent travelers should always get a passport book because it is allowed in every country in the world. This way, they won't need to worry about them being refused at the border of a certain country. All they'll need to worry about will be getting the right visa for their travels.
People who regularly cross the border between the United States and Mexico or Canada by car, bus, or train but don't travel anywhere else should instead get a passport card. Since they don't need to enter other countries, they won't need to spend as much money on a travel document they wouldn't use.
Those who travel frequently between the United States and Bermuda or the Caribbean by boat or who go on closed-loop cruises from the United States can get a passport card, too. If they don't plan on traveling anywhere else, they don't really need a passport card.
In short: if you're traveling to Canada, Mexico, Bermuda, and the Caribbean, by land or sea, you can get away with a passport card. Other international travel requires a passport book.
However, even though you aren't required to carry a book passport with you to go on a closed-loop cruise, it might be safer to get one. When there are unforeseen events that force you to disembark on a foreign port, people are usually sent home by plane from that country. But if you don't have a passport book, there will certainly be delays on your return, as passport cards aren't allowed for international air travel.
Another thing to consider is that if you lose your your passport card or book when you're abroad, it might be hard to get home. It will, at least, be a big hassle to contact your embassy and prepare everything for your safe return. Getting a both a book and card passport reduces the chance of a lost or stolen passport ruining your vacation.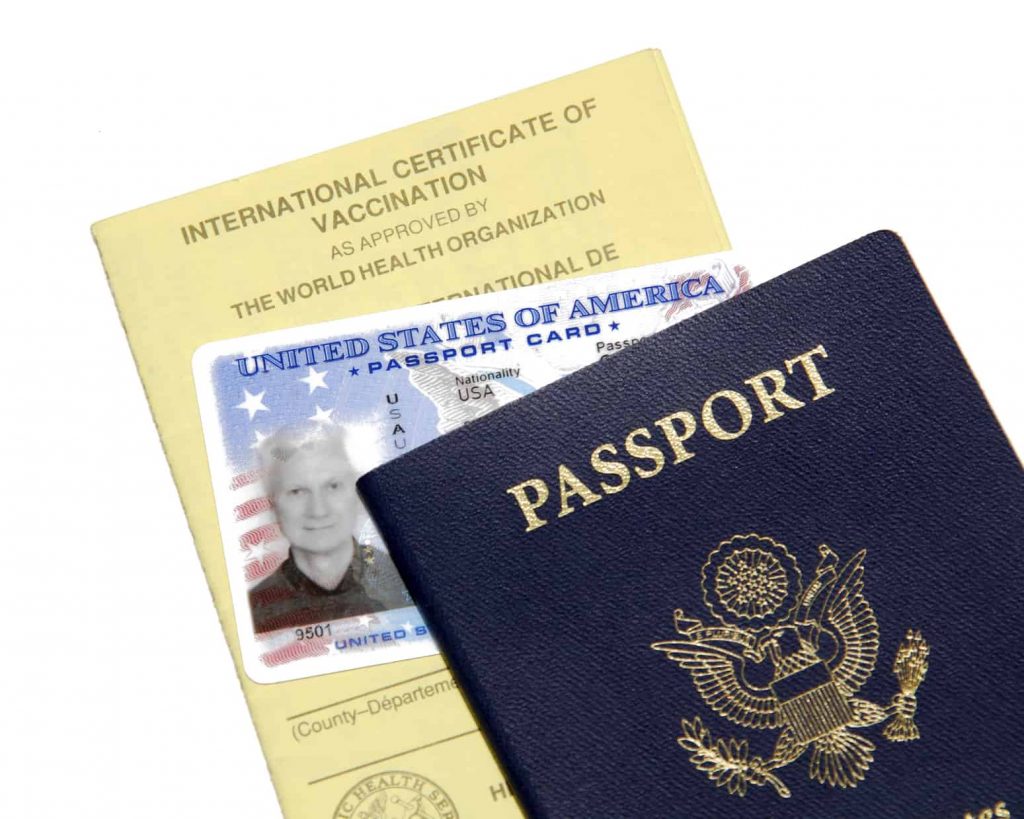 FAQs: Book vs Card Style Passports
How much is a passport book and card?
Getting a book type passportfor the first time costs $145, whereas getting a passport card for the first time costs only $55. The cost of a child passport is lower, however. People under the age of 16 only pay $45 for a passport card and $105 for a passport book.
But the total real cost of your first book and card passports can be higher than this once you take into account the expedition fee. If you need your passport to be ready in just two weeks (the fastest processing time available), you will need to pay an additional $60. If you're not in a hurry, the price we listed in the first paragraph is what you're expected to pay.
To get your passport renewed after it has expired, you will need to pay $110 for an adult book passport and $30 for an adult passport card if you're sending your passport applications by mail. It's not possible to renew a passport for a minor, so you'll need to go in person to the passport office and request a passport replacement.
There are no expedition fees for a passport renewal, so the price you see is what you pay.
Book or card: which is better?
It all depends on you. Most travel companies advise people to get the passport book if they're going to travel abroad, even if on a closed-loop cruise. Unexpected events happen sometimes and it's crucial to be prepared to deal with them. Things such as missing a cruise on the port of departure and going to catch up with it on a foreign port, needing to go to the hospital, or having to unexpectedly fly back home from abroad make having a passport book necessary.
But, in short, since passport books cost much more than passport cards, we recommend getting the card if you only travel by land between Mexico and Canada. If you live on a bordering town or frequently go to the other side of the border, having a passport card is very useful.
If, however, you are a frequent flier, you need to get a passport book, as it's the only option accepted by all airlines, regardless of your destination.
Do I need both?
Owning both the card and the book has its advantages. Firstly, if one of your passports is stolen or if you lose it, you can still use the other one to go back home or, at least, to speed up the process of getting home safely.
Another upside of owning both is that you can leave your book passport locked safely at your accommodation and only carry the card with you when you go out exploring the place you're in. That way, you'll always have a backup travel document.