Traveling internationally is one of the most rewarding and fun experiences you can have on your own or with your friends and family. But everyone knows that the best trips are the ones planned ahead of time. You can only have the time of your life if you check that you have everything you will need while you're away. And the best way to make sure you do is by going through your very own international travel checklist!
Today, we bring you the ultimate checklist for international travel. Whether you are traveling solo or with children, it's always important to prepare for any unexpected hiccups along the way. Not to mention that a lot of the things we will mention (visas and passports, for example) can make or break your vacation. This guide will be your best friend if you're planning on going overseas for a vacation.
Why You Have to Prepare for International Travel
A lot more goes into planning a vacation abroad than just booking flights and accommodation. You need to worry about a travel visa, about insurance, about how you'll get around while you're away, and even about getting the right vaccines. It can seem like a lot, but luckily, you don't have to worry about all this at once.!
Everyone who travels often knows that there's a timeline for things to do when getting ready to leave the country. We have separated each item on your checklist for international travel and also included when you should worry about each one of them.
Passports and Visas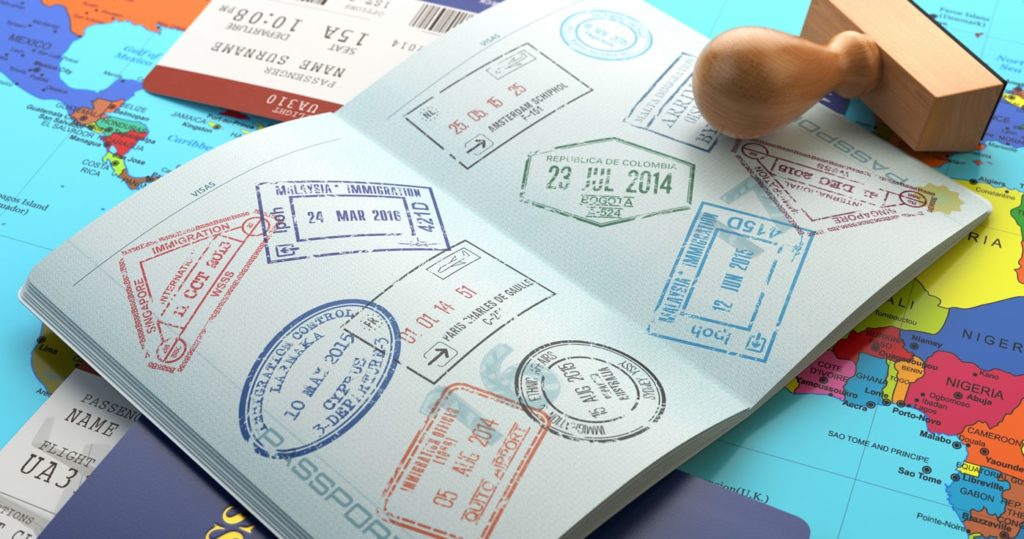 The first thing that should be on your international travel checklist. You should do this around six months (or even more) before your trip. Every time you leave the United States, you will need to get an identification document that is valid abroad. When traveling to most countries, you'll need to bring a passport book. If, however, you are driving to Mexico or Canada or if you're flying to a few Caribbean countries, a passport card might be all that you need. Don't forget that your passport book must be valid for the six months following your arrival date in the country you're visiting! Check the expiration date and, if need be, remember to renew your passport as soon as you can. Otherwise, you will most likely be refused entry at the border (or not even granted a visa by the embassy). You can learn more about all these documents by visiting the Department of State's website.
Regardless, it's imperative that you make an international travel document checklist. You'll need to do some research about what kind of document the country you're traveling to requires you to take, and also what are their travel visa requirements. Some countries, like most in the European Union, will let you purchase a travel visa at the airport once you land. But to visit other countries, such as Russia and China, you will need to check with the embassy what documents you need to apply for your travel visa. Since getting a travel permit can become quite expensive, it's always a good idea to think of all this even before you book plane tickets and accommodation!
Don't forget to get paper copies of both your passport and your visa, though! It can be very dangerous and inconvenient to walk around without your travel documents. What if there's an emergency and the local authorities need you to show them your paperwork? Or what if your documents are stolen and you want to go back home? Paper copies are extremely important.
Safety and Security
Before you even start booking and paying for your trip abroad, you have to consider how safe your vacation will be. It's no secret that some countries are safer for tourists than others, therefore you need to do your research in advance. No one likes their holiday ruined by political turmoil or more dangerous accidents. Thankfully, the Department of State issues travel warning regularly. Their warnings are classified from one to four, in which one means "exercise normal precautions" and four meaning "do not travel." In addition to this, if you're a woman traveling by yourself or a member of the LGBT community, it might be wise to do some extra research by yourself. Local customs may be different from the ones you're used to, which could put a damper to your vacation.
This is also a great time to join the Smart Traveler Enrollment Program (STEP). This free service is provided by the Department of State and gives US citizens regular updates on safety abroad. Besides notifying you if the country you're traveling to has become more dangerous, the program STEP also makes it easy for the embassy to contact you in case of emergency. While we all like to hope for the best, it's a good idea to prepare for the worst.
Lastly, it's a good idea to start thinking about whether you want to buy travel insurance or not. While some countries (such as Russia or Algeria) require you to buy an insurance package, others will not ask you to do the same. Nonetheless, this could be something valuable. Look into what different kinds of plans are available and choose the one that best fits your needs. You might want to get health care insurance, protect your bags, your flights, or even evacuation insurance, which you can trigger in case of emergency. It all depends on you and your overseas travel needs.
Booking Your Accommodation and Plane Tickets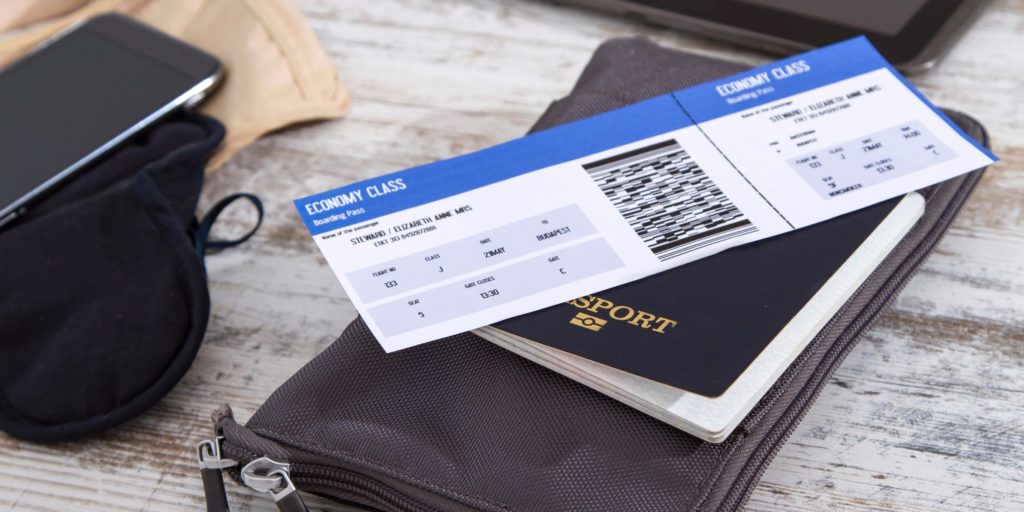 Once you've decided on what foreign country (or countries!) to visit during your vacation, it's time to book the flights and accommodation. This is especially important to do if you're traveling during peak season to a popular destination. An international flight is usually much cheaper when bought well in advance. For example, you will get better deals on plane tickets if you book them six months in advance than you would if you only bought them a month before departure. A lot of countries will even require you to already have bought a two-way ticket in order for them to issue you your visa!
This applies to hotels as well! The more popular and touristy your destination, the more the prices increase with time. To get the best deals on the best hotels, make sure to book your accommodation as soon as you have your visa and plane tickets. Places like Riviera Maya and Thailand are usually completely booked during peak season, sometimes even months in advance. So, make sure you don't make your accommodation a last-minute thought.
Banking and Money
You can't travel if you don't have money. Since most countries don't accept American Dollars as currency, you will need to have your cash exchanged. There are plenty of places where you can do it (at your departure and arrival airports, for example). But before you head to any of these establishments, make sure to do some research on your own. Learn what the local currency is and what the exchange rates are for each money-converting place. Some places will charge you a lot of commission, causing you to lose money in the long-run.
If you would rather use your credit card, rest assured. Nowadays, most countries accept American credit cards at stores, restaurants, and just about anywhere, really. But just because you won't need to exchange currencies, that doesn't mean you don't have to prepare in any kind of way. The first thing you need to do is notify your bank or credit card company that you'll be traveling abroad. If you don't, there's a good chance that your account will be frozen to protect it against a potential credit card fraud scheme. Which means you won't be able to get any money while you're abroad — a big no-no!
While you're on the phone with your bank, ask how much they charge in foreign transaction fees. Some banks will charge you a lot to use your credit card abroad, while others will be more lenient on the fees. If you don't want to end up broke at the end of your trip, do some research to find out what bank is the best for your needs.
To protect you against any unexpected expenses and other unforeseen events, consider taking more than just one card with you on your trip. You never know if a certain card will get denied or if your bank, for some reason, freezes one of your accounts.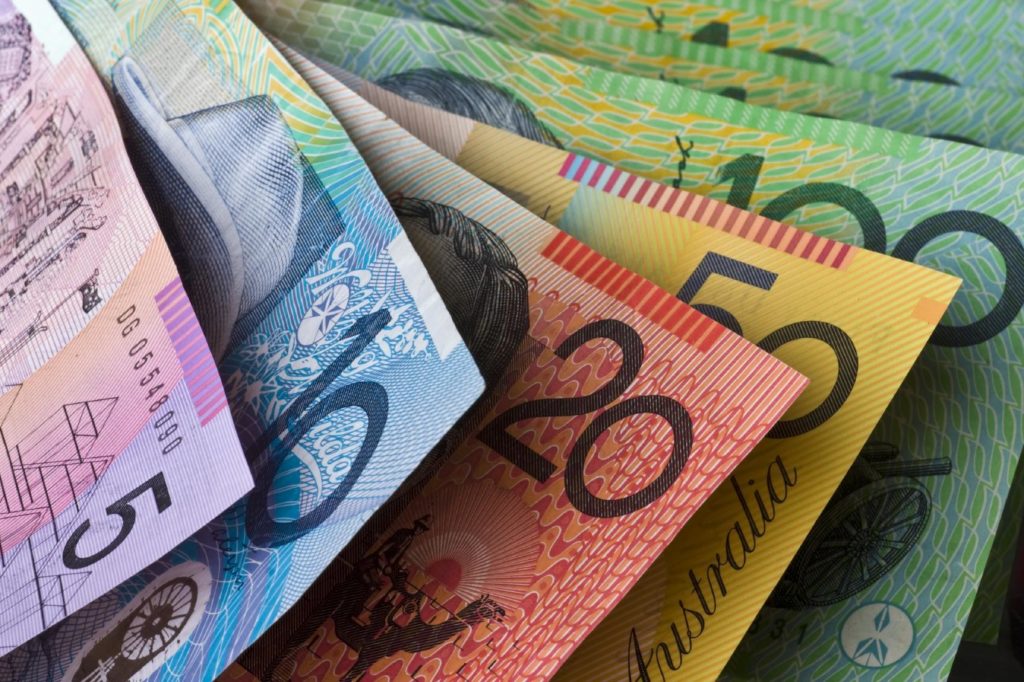 Speaking of money, keep in mind that pickpocketing and robbery are, unfortunately, something you will have to worry about during your vacation. Most tourists don't get robbed, but you can never be too safe. A good travel tip is to not keep all your money in the same wallet or pocket. That way, if someone does steal from you, chances are you won't be completely out of money. Another good idea is to buy a money belt to put around your waist. These belts are designed in a way that makes it a lot harder for pickpockets to reach for your belongings without you realizing it.
Travel Vaccines
The next point on our checklist for international travel is something very serious: travel vaccines. There are some transmittable diseases in other countries that don't exist in the United States. Whereas people from those countries have been vaccinated against these illnesses (yellow fever and malaria, for example), US citizens have not. So, as soon as you decide on your destination, check whether you will need travel immunizations. Ask your doctor about getting the CDC-recommended vaccines.
If you've decided to travel to Central or South America, you will probably need to get vaccinated before you leave. The World Health Organization recommends vaccinating against yellow fever, rabies, and other diseases. Depending on your itinerary, getting the immunization may even be mandatory for you.
Staying Connected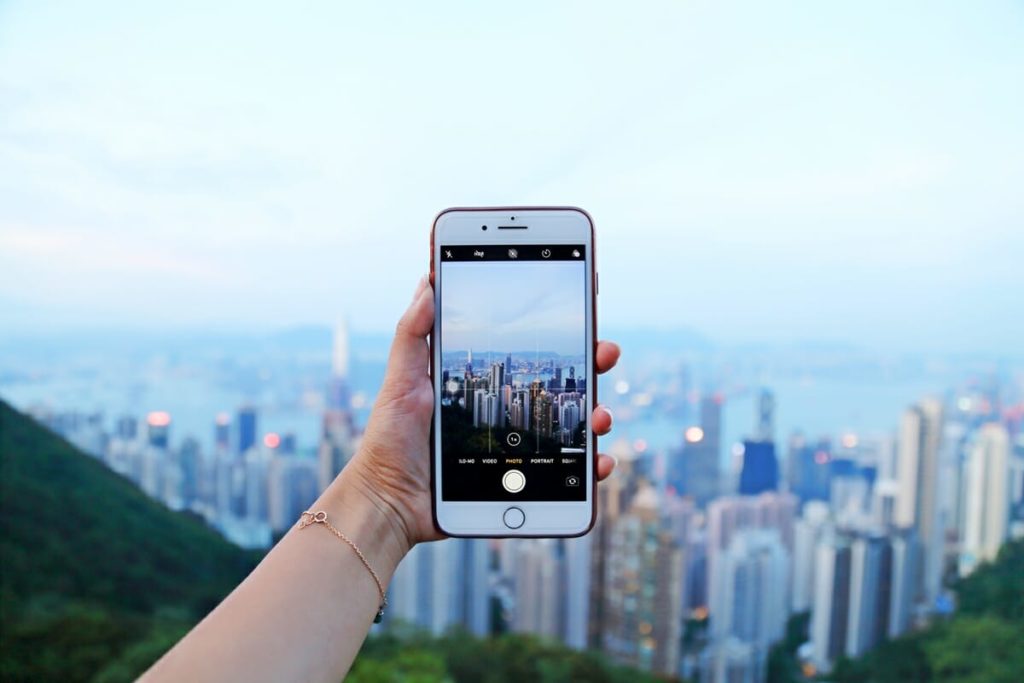 So now that you have your flights, your accommodation is booked, you've purchased your insurance, and gotten the required immunization, what is left on your international travel checklist? Well, depending on where you're going, you might want to think about getting a mobile phone that works in the country you're visiting.
Getting a sim card for your vacation is a great way of staying in touch with your travel buddies. This is especially useful if you get lost from your group in a crowded area or need to contact a trusted friend in case of emergency. Also, depending on what plan you've signed up for, you can have internet access without needing to rely on Wi-Fi networks. People who are traveling a lot by train or visiting more remote areas will especially like this, as they can stay in touch with their friends and family back home!
As a precaution, leave the contacts of your accommodation with friends or relatives. In case of emergency, they can get in touch with you through this number. They can also contact the embassy and give them your personal information and location. This is incredibly useful whenever there is an accident and something you absolutely must do if the country you're visiting has been experiencing political or civil unrest lately.
Setting an Itinerary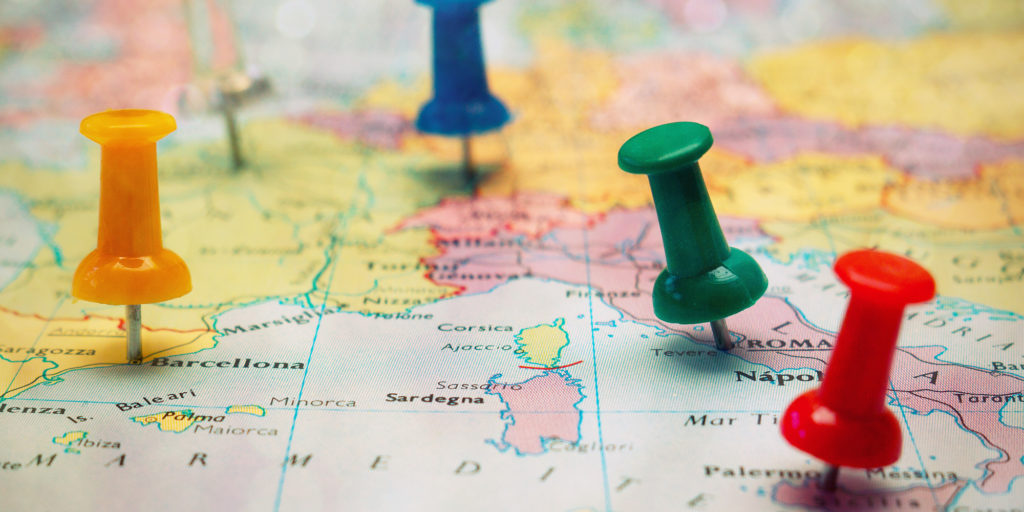 As your departure date nears, you will want to set up an itinerary you can follow. It doesn't need to be rigid or set in stone, but a general idea of what you want to see and do will help you immensely with packing.
For starters, you should decide how you are going to travel around the country if you plan on visiting more than one city. Will you use public transportation? Or would you rather rent a car and drive yourself? If so, you will need to get an international driving permit (also known as an IDP).
While some countries (such as Canada and Mexico) accept a US driving license, others require you to have an international driving permit. It's really easy to apply for one (just visit the IDP website at www.aaa.com). You will need to submit two passport-type photos and a scan of your valid driving license. It costs $20 in total but it's a great investment for your travels. But don't forget to read up on the country's road safety policies — they might be different from those in the US. There's no better way to see another country than to drive through it yourself!
If you are having trouble deciding what to visit, now is the time to buy yourself a guide book. It not only will give you a lot of background information on the history of the country, but it will also offer you useful travel tips and travel resources.
What to Pack?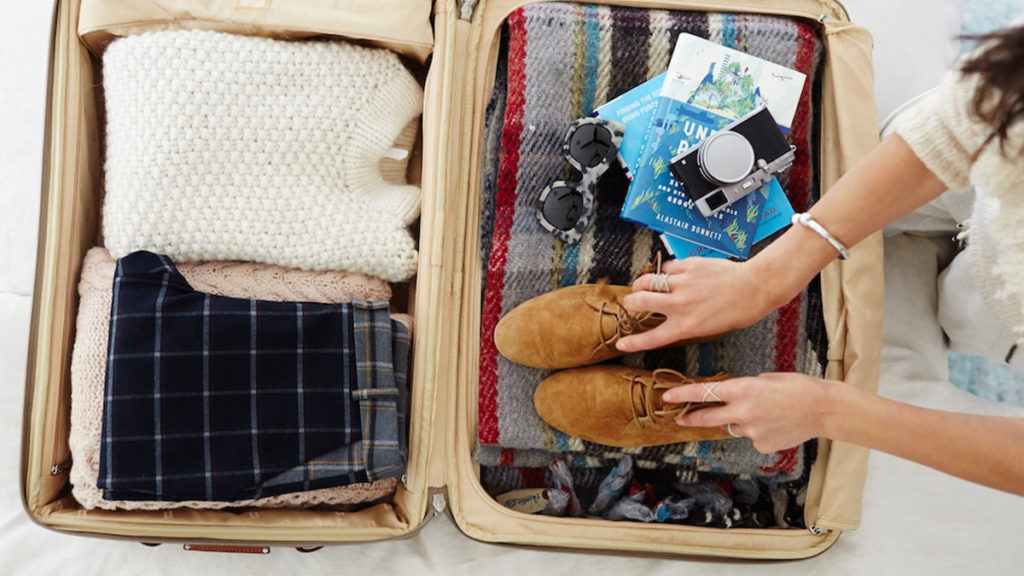 About a week before your departure date, it's time to start packing your bags! You're so close to leaving now — so, please, follow this packing advice! The first thing you must do is decide what bags you are taking with you. Will you get a carry-on bag and a larger checked bag? Or will you just opt for the in-cabin luggage? Not every airline lets you check bags for free; in fact, some actually charge up to $100 dollars for a 40-pound bag. Once you know how much luggage you can take, it will be much easier to decide what to pack.
No matter how many bags you are taking with you, you will always need to pack smart. Who wants to drag around a heavy bag full of unnecessary clothing items? For example, if you are visiting South American during their summer, you should probably leave your knits and raincoats at home. Pack smart is the number one priority. Think of every item you want to take carefully.
The most crucial part about packing (and something you will read about in every travel tips post) is writing your very own packing checklist. Divide it into different categories so that you don't forget anything at home.
Next, do some research to see how the weather will be while you're away — and remember to pack smart and accordingly! Only pack clothes that you will actually wear. Comfortable clothes are a must for any kind of trip, especially if you're planning on taking hikes in nature or walking a lot to sightsee. Therefore, you will need to pack clothes that let your skin breathe well and comfortable shoes. It may be hard to leave your most fancy clothes at home, but you'll most likely not be taking part in a fashion show…
Afterward, you'll want to take your toiletry bag with you. This is the time to gather all your hygiene products together, from liquid gels to floss, mouthwash, and face wash. Sunscreen and mosquito repellent will also come in handy if you are traveling to a warm place. Remember that there are limits on what liquids you can have in your toiletry bag. Furthermore, most airports now require you to put whatever liquids you have on your carry-on bag inside ziplock plastic bags. Some airports offer you these bags free of charge at security, but not all, so don't forget to bring these as well.
On the other hand, if you are checking a bag, you can take pretty much however many liquids you want on the flight. This is also the time to pack your medication, including sleep aid meds to help you get over the jetlag. Keep in mind that some over-the-counter medications are illegal in foreign countries, so don't forget to check if the ones you're planning on taking are allowed into the country. Also, as a precaution, keep your most important meds in your carry-on. This way, if you checked bag is lost or delayed for some reason, you won't be taking any unnecessary health risks.
Lastly, don't forget to research what kind of plugs exist in the country you're traveling to. If you are traveling to Europe, for example, you will need to not only get a plug adapter, but also a voltage converter. Not all countries use the same type of current or plugs that are used in the US. Not getting the suitable converter could mean you won't have any battery on your electronic devices for the entire vacation.
At the Airport…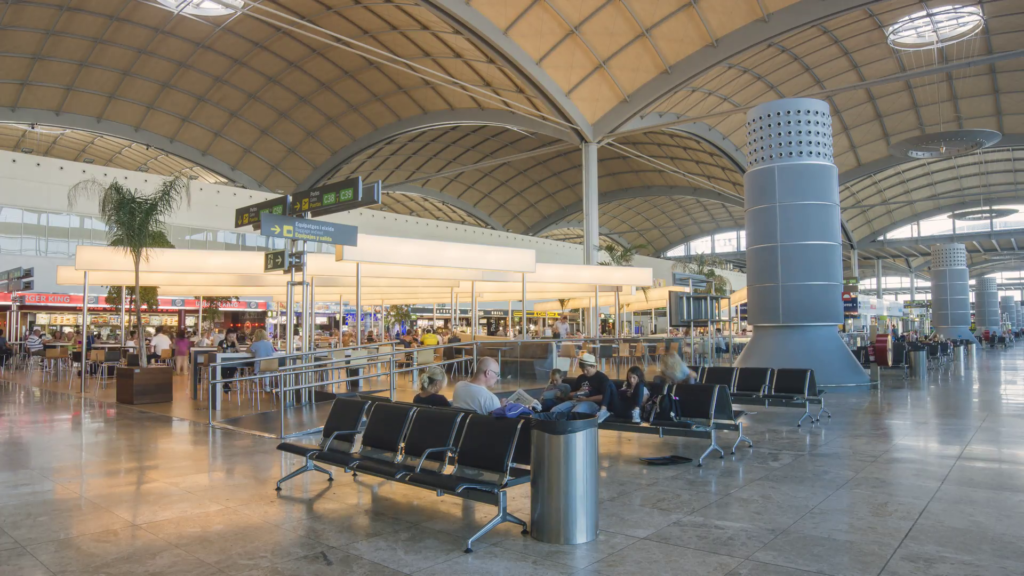 The day is finally here! By now, you should have everything packed and all your official documents on you. This includes your passport, visas, and your boarding pass! Nowadays, a lot of airports let you have a copy of your boarding pass on your phone. But there are some that don't allow this as of yet. If you've never visited your airport of departure and arrival before, bringing a paper copy of your boarding pass should be enough.
If you are on a long-haul flight, it can be easy to get bored easily. Especially if you have long layovers before you reach your destination! For these reasons, it's a good idea to bring things that will entertain you, as well as things that will make flying more comfortable.
Not all aircrafts have entertainment centers (such as televisions), even if they are doing a long-haul flight. To avoid being bored for seven hours or more, consider bringing your own sources of entertainment! This could be a book, a journal for you to write in, or a mobile device with downloaded movies or music. If you're considering the latter options, then don't forget to pack your earphones!
There is no better time to schedule your sleep than during a long-haul flight. Jetlag can ruin the first days of any vacation, so adjusting to the natural sleep patterns of the place you're traveling to in advance is a great idea. Find out when it is night-time in your destination and try to get some rest around that time. Doing this on a plane is very easy if you can get comfortable. Therefore, an eye mask, sleep aid medication, and earplugs will be your best friends. You might also want to get a neck pillow for the plane from the airport, for example.
Some Last-Minute Thoughts…
You now know what to pack with you in order to fully enjoy your vacation. But we have some other travel tips for international travelers that will make your holiday a lot more fun!
Firstly, consider learning words in the language spoken in the country you're traveling to. You don't need to get proficient, by all means! Even just learning basic food words, as well as learning how to ask for directions, can make traveling easier. This way, next time you order at a restaurant or ask a local where a popular attraction is, they will be more inclined to help you. As Nelson Mandela put it, "If you talk to a man in his language, that goes to his heart." There are plenty of free and paid apps to help you with this. With Duolingo, Babbel, and Busuu, you can brush up on your language skills effortlessly.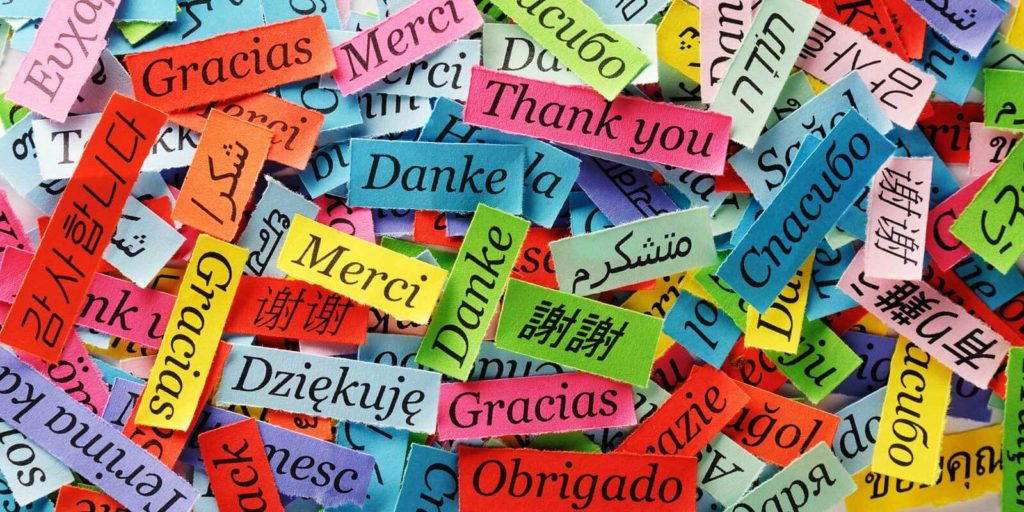 Secondly, it's also important to be familiarized with foreign cultures. Simple gestures (such as a thumbs up) that are normally used in the US can have very negative meanings in other countries. To make sure you don't commit any grave cultural faux-pas, do a little research into customs and don'ts of the country you're vacationing in.
Thirdly, research whether it is safe to drink the tap water of the country you'll be flying to. In Russia, for example, tap water is not recommended for travelers. Likewise, you cannot drink water straight from the tap in Brazil. If tap water isn't safe, always buy water bottles and avoid drinks with ice, as ice is commonly prepared with water from the tap. It may seem expensive having to buy water all the time, but remember that not all countries are free from cholera and other water-borne diseases.
Another great thing to consider is making friends online who live in the country you're visiting. What better way to learn about all the places worth visiting off the beaten track? Not to mention that it's always good to play it safe and know someone who lives in that country. This might come in handy if you find yourself running into any emergencies or other problems. Plus, they could also give you tips on how to make the most of your vacation to their country!
Lastly, don't forget to prepare your house for when you leave. If you're leaving for a very long time (i.e. a month), you should throw out any perishable food. No one wants to come back to a stinky home full of moldy and rotten food… You also need to remember to lock all doors and windows. It may sound like an obvious thing, but you would be surprised at how many people forget to do it since they are so excited to go on a vacation!
Frequently Asked Questions About an International Travel Checklist
I am traveling with children. What checklist do I follow?
Traveling with children presents some challenges, so you may need to alter your travel plans and even create an international travel with infant checklist. If your child is very young, you will need to make extra room in your suitcase for diapers, baby powder, baby formula, and pretty much everything your child needs in their day-to-day life back home. Also, don't forget to pack medication suitable for them, should they get sick!
Are travel vaccines mandatory?
In order to be issued some visas, you will need to be immunized against some diseases, as is the case with many countries in Africa. But just because there isn't a requirement for immunization, it doesn't mean that the risk of you contracting a disease in the country is low. Take Paraguay, for example. While immigration officers don't require passengers who are flying into the country from the US to be vaccinated against any diseases, getting vaccinated against yellow fever, measle, malaria, and rubella is still highly recommended.
Do I need to bring maps with me?
Nowadays there are a lot of maps of cities and specific neighborhoods online. From Google Maps (an app that works in most countries) to Yandex (a popular map app that works in Russia), to downloadable maps you can find pretty much everywhere, it's very hard to get lost.
However, if your phone's battery life isn't very good or if you can't access the internet for whatever reason, you should rely on a physical map. Your accommodation and airport of arrival probably have free maps for tourists. If not, then get a guide book — they always include different maps of the region.
Are passports mandatory for international travel?
Passports come in two different forms: passport cards and passport books. Whenever you leave the country, you will need one of the two. More often than not, you will need a passport book, as it grants you access to hundreds of countries. No matter what, you will need to visit the website of the Department of Security and check what the travel documents you will need are.