At the end of the day, you're your own best friend.
If you think you can put up with yourself long enough to solo travel, then you're ready to set sail on some glorious adventures.
Traveling as an individual allows you to be free in the sense that you don't have to hash out any day to plans with a travel partner, wait on someone else to use the loo, or compromise about where to eat for dinner.
You're sure to meet people, though, so you won't really be alone the whole time, unless that's your cup of tea.
Here are some of the best places to travel alone that span all across the globe:
San Diego – California, United States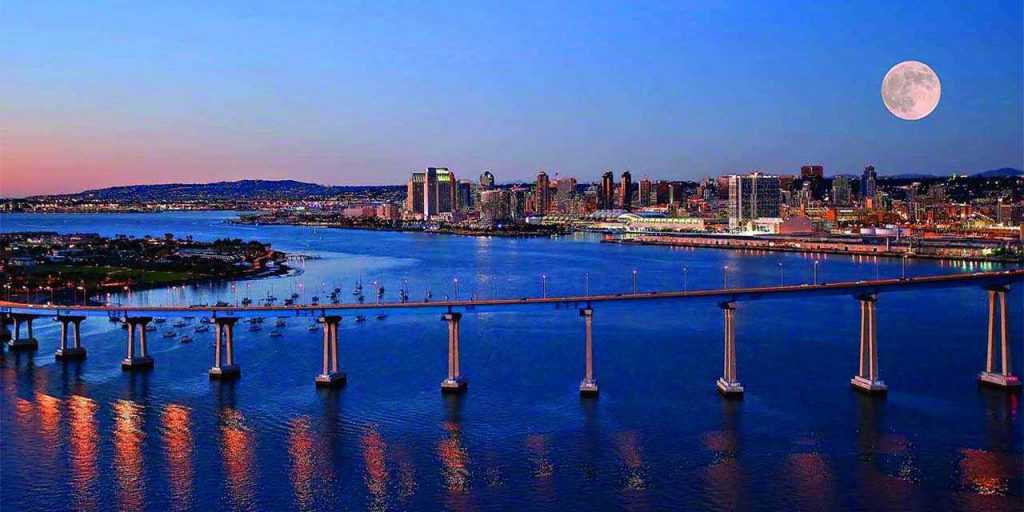 One of the best places to travel alone in the U.S., San Diego has a variety of vacation destinations for you solo travelers out there.
Some entertaining activities that would be fun by your lonesome might include a visit to Balboa Park, an assortment of museums, the San Diego Zoo, and fountains and plazas in which to have an afternoon picnic.
This sunshine city is a great place to stay that's blessed with annual beautiful weather and is a prime location on the Pacific coast, palm trees and all.
Some unique travel hot spots to consider include the Old Town San Diego, Seaworld, La Jolla (for those of you feelin' the ocean vibes), and Coronado.
Check out the Embarcadero Marina Park in San Diego, a range of waterfront along the city that has a boardwalk, Seaport Village, a marina, the USS Midway, and the Maritime Museum.
About an eight hour drive from San Diego, San Francisco, is a red hot chili pepper on the map that's just a hop, skip, and a jump away. You could choose to spend the day in San Diego, then cruise over to the bay to wake up in the morning to a view of the Golden Gate Bridge. A place to stay that's open 24/7, S.F. is another locale that's worth a pitstop.
Belgium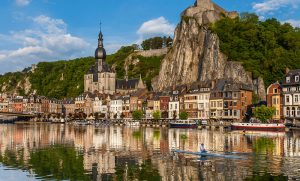 As one of the best places to travel alone in Europe, Belgium has distinct cities with endless activities and travel hot spots.
If you're a fan of beer and biking when you travel solo, you might choose to bike from brewery to brewery in the capital city of Brussels, slowly exercising off the calories between each pint. You'll find more than 150 renowned breweries in the Kingdom of Belgium. And, no need to fret about commandeering a bike, as there is a bike shop practically on every corner, with many bike paths that run parallel to the main streets, for utmost safety. Not to worry, though, as Belgium is one of the safest places to travel.
If you find yourself in Ghent, Belgium and happen to enjoy art walks, consider making a trip to the Saint-Bavo's Cathedral to lay your eyes on one of the most dreamed of works of art, The Adoration of the Mystic Lamb, an enormous piece painted by the Van Eyck Brothers. Or, try popping into the S.M.A.K. Museum, home to the biggest collection of contemporary art in the country.
As one of the best places to travel alone in the world, Brussels invites you to take an afternoon moment for yourself to enjoy a European cup of coffee.
Dominica, Caribbean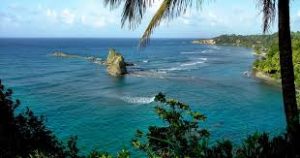 As a best place to travel in the Caribbean, Dominica (not the same as the Dominican Republic) is a paradise nestled between the French islands of Martinique and Guadeloupe, for those in search of exciting nomadic moment hot spots.
A place to travel that's known as the "nature island", Dominica is abundant in pristine natural beauty, with more than 300 rivers, volcanoes, rare flora and fauna species, dense foliage, and it's also the whale watching capital of the Caribbean.
For some outdoor escapades – consider hiking the enthralling Waitukubuli Trail, the longest hiking trail in the Caribbean, with exotic flora, beautiful waterfalls, and volcanoes abound.
About four hours from the village of Laudat, lays the world's second largest boiling lake, measuring 200 feet in width, with simmering blue-grey water that's often found engulfed in a vapor cloud.
It's believed the lake is a flooded fumarole, an opening in the Earth's crust where gases are released from the molten lava underneath, as opposed to a volcanic crater, with its natural basin collecting the rainwater from the encompassing hills, emptying into the lake and then down to the very bottom of the lava.
As tempting as it may be, swimming is not advisable in the lake.
Siem Reap – Cambodia, Asia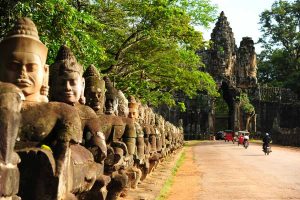 One of the best places in Asia to travel alone, Siem Reap, often referred to as the "Gateway to Angkor Wat," is a village that was once very undeveloped, but has transformed into a more contemporary city.
Considered a best place to travel in December alone, the dry season weather is a pleasant, cool temperature that attracts many, but the weather can tend to get hot and humid
Siem Reap's location in the North of the country generally displays cooler overall temperatures that average around 77 degrees Fahrenheit.
One of the main vacation destinations for many travelers includes the temple complex of Angkor Wat. If that sounds like too many crowds for you, you might consider venturing along to some of the other nearby temples, such as Banteay Srei, Ben Mealea – both of which will provide an Indiana Jones-esque experience. You'll want to be on your selfie game this day for those awesome snapshots.
A place to stay in Siem Reap that is the city's sole high-end resort and holistic wellness retreat, Navutu Dreams, is worth laying your head for a night or two. It's close to Angkor Wat, and they can even swoop you up from the airport once you land. Plus, it's close to the Old Market area for shopping.
Ambergis Caye, Belize – Central America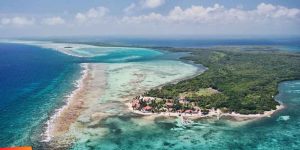 Considered one of the best places to travel alone in Central America, Ambergis Caye is the grandest scale of over 200 hundred islands in this travel hotspot of Belize.
Belize is an English speaking country, so perhaps you'll feel a bit more apt to conquer this part of the world if a language barrier is something that typically deters you.
This eye-catching caye, or island, is only 40 kilometers long and 7 kilometers wide, with an eye-catching barrier reef (it's the largest in the Northern hemisphere), found just 100 yards off the shoreline.
Despite the tourist influx, this haven maintains its low-key island vibes, and is not in the slightest bit overcommercialized, if you're looking for old-fashioned peace and quiet during your solo trip.
Portland, Oregon – United States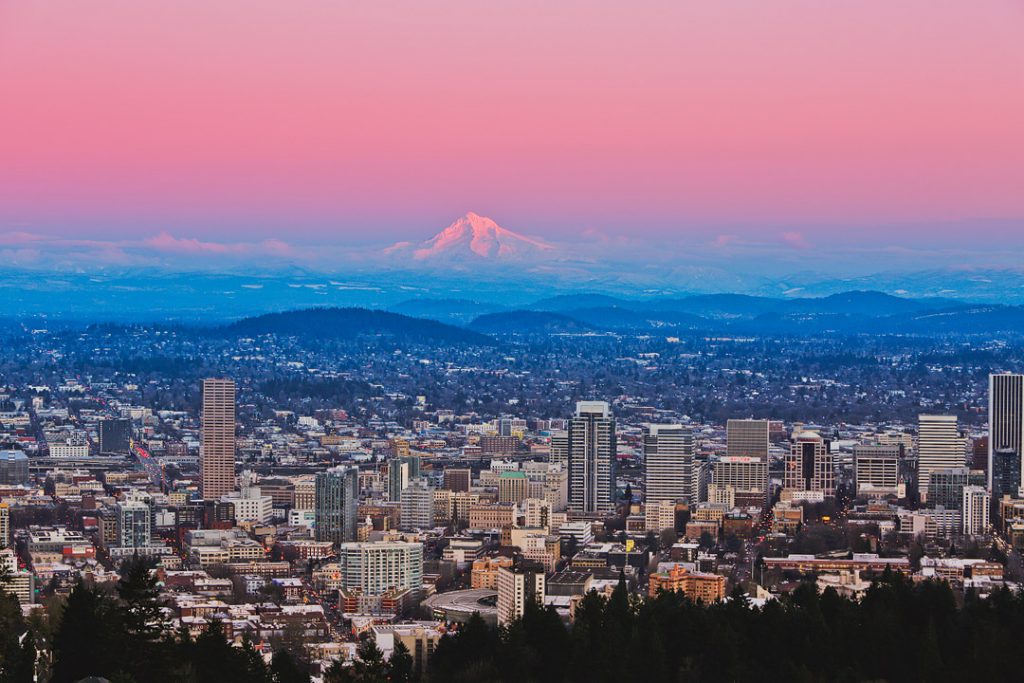 A walkable city and America's bike capital, Portland is considered one of the best places to travel alone as a woman in the U.S., with a very efficient and reliable public transportation system.
This haven of a place to travel features friendly residents, unique street art, and many a tasty food truck – CNN has declared Portland as the location of the world's best street food. How cool is that?!
A cool tidbit about this travel hotspot is that there's an aerial tram that takes you from Portland's waterfront to Marquam Hill in a little less than five minutes, giving you a nice view of the city and its ornate bridges.
If you're feeling some outdoor adventure, a best place to travel in July in Portland is to the Columbia River Gorge with dense greenery and gorgeous waterfalls. Or, you could go for a nature walk along the Willamette River, which encompasses a marina and some cafés at the Southern end of the water.
Chiang Mai, Thailand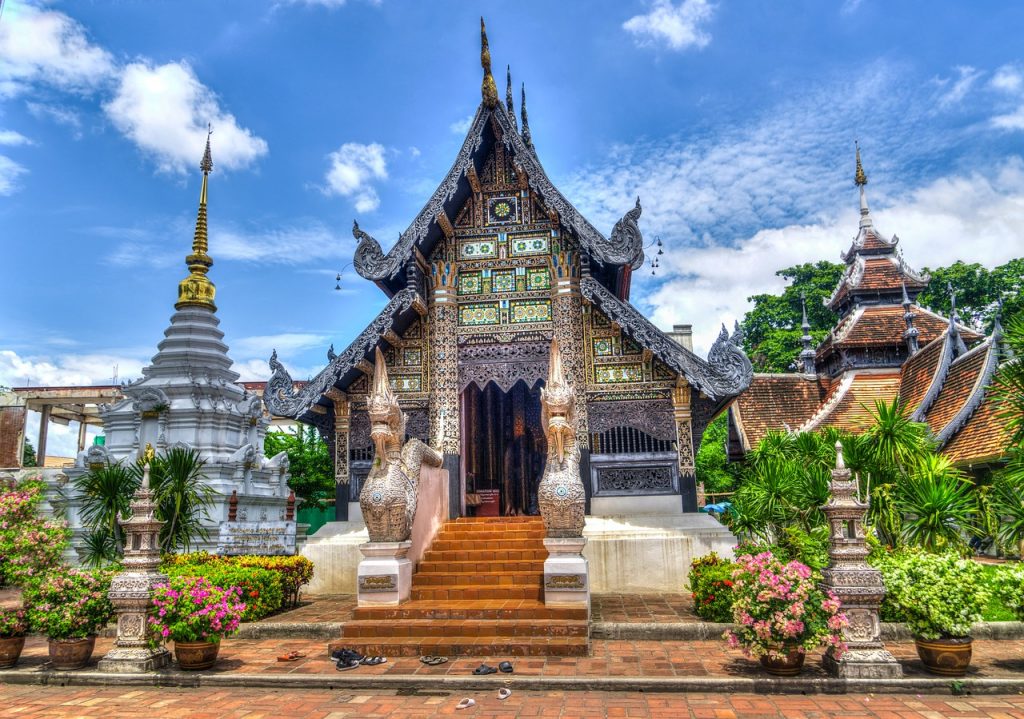 The largest city in the North in this land of Buddhist culture, Chiang Mai is one of the best places to travel in Thailand alone, famous for its 300 temples within and also on the outskirts of the city.
Thailand is known for being the Land of Smiles and for its friendly people. It's home to many a glistening beach, a crystal Buddha, an underground tunnel temple, along with opportunities to volunteer at the elephant sanctuary. An experience of bathing or feeding one (Elephant Nature Park is a great option for something like this) would last a lifetime, and just being able to stand next to the massive creature would be humble[ing], as Kendrick Lamar says.
You might decide to set aside some time to get a massage in one of the abundant massage parlors, and perhaps follow it up with some tasty Thai street food nibbles in this tasty place to travel.
Note that Chiang Mai's air can become a bit smoky when March rolls around because the farmers are burning their field to prepare to plant crops. So, keep that in mind when planning outdoor activities.
If you decide you want to veer away from this bustling city and head South for some beach time, seeing as how solo travel in Thailand means you can hop around from island to island as you so please, consider the off-shore islands of Koh Tao or Koh Samui.
Yubeng, China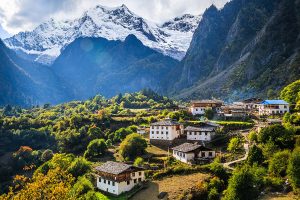 A secluded, tranquil town 3,000 meters above sea level in the Chinese Himalayas that can be reached either by foot or burro, Yubeng, China is one of the solo travel hot spots that's not often heard of, and is a sacred place for the Tibetans.
Prepare to set aside an entire day to hike in from the nearest paved road to this Shangri-La.
Considered one of the best places to travel alone women feel most comfortable, Yubeng village has a lighthearted atmosphere, with the demeanor of the townspeople being remarkably patient and friendly.
Yubeng is also a particularly good destination for females as they are the gender typically targeted for scams within the larger cities, so this small, tucked-away nook is perfect for avoiding those sales pitches.
Abundant nature surrounds this recess, with sacred waterfalls and lakes around the area, but you'll first have to meander through the forest, adjacent to massive ice-capped glaciers.
If you're concerned about any language barriers, there are many who speak enough English to communicate the basics.
Some travelers say that once you make one trip, you might very well end up returning here at some point or another. Yubeng just has that special som'n-som'n.
Burning Man- Black Rock Desert, Nevada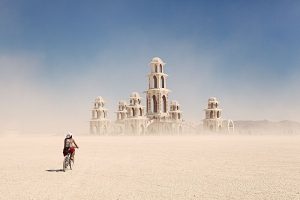 More than 60,000 come from all over the world to this isolated desert location to celebrate self-expression, art, and individual independence.
One of the best places to travel in your 20s, Burning Man is a consciousness-promoting event that is centered around the human connection.
You should bring your favorite pair of comfy shoes to walk the "playa" – what "Burner's" refer to as the desert. And, pack everything you'll need for a week, as money is not used here. This includes all of the water you will be using, and food.
You might also want to consider bringing gifts to share with the community while you're there, whether it's something as simple as homemade pistachio cookies, or if you're traveling from far away and are packing light – you can always just give out hugs!
This is one of the safest places to travel, as there is a tight-knit sense of community and trust at this festival. You can only trust others as much as you trust yourself, right?
The most difficult aspect of making these travel plans actually happen is jumping on a ticket quickly enough. They sell out almost as rapidly as the wildfires spread across California.. okay, just kidding. Note that presales normally happen in January.
Seeing as how there are no hostels or accommodations of the like, you might want to mull over linking up with a camp prior to arrival or try checking out a Facebook group that's looking for campmates during your solo travels.
Capri, Italy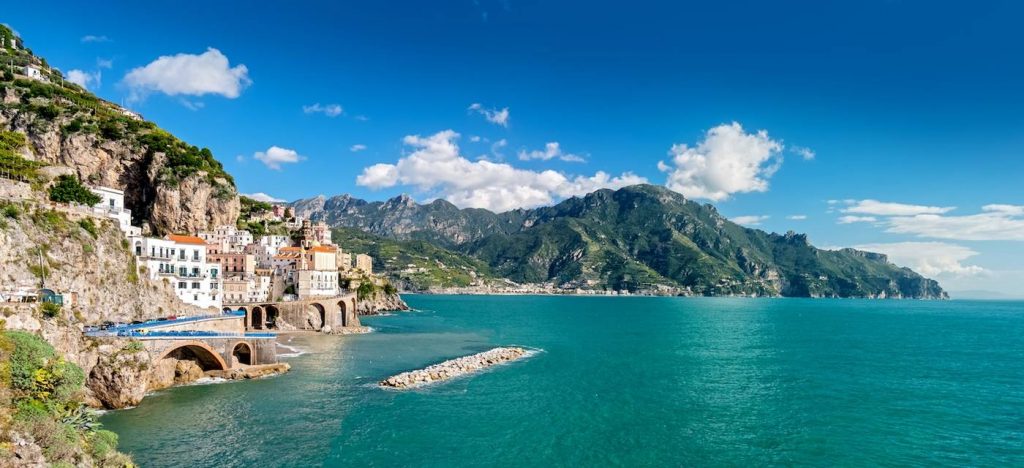 As a best place to travel alone in Italy, the island of Capri features beautiful natural landscapes with the majority of the houses having been carefully built on the mountainside.
Capri, situated along the Amalfi Coast is one of the travel hot spots that is located in an area that's been listed as a UNESCO World Heritage Site for its stunning cultural landscape. The Amalfi Coast is a segment of sharp coastline that extends through the Southern coast of the Sorrentine Peninsula of Italy.
For a truly unique experience during your solo travels, you may want to plan to visit the Blue Grotto, a natural sea cave that's 60 meters long by 25 meters wide. It features a famous light that illuminates the cavern that's able to be seen between 12pm and 2 pm. You have the option of touring it by paddling in a rowboat if you dare! A bonus is that it's even open in the Winter time if the waters are calm enough. In Roman times under the reign of Tiberius, the grotto was used as a maritime temple, but the years following, it was averted by vessels as stories were told of spirits and demons that lived there.
Oh, and while you're here, you might want to try a granita (translates to Sicily)- an Italian dessert that is half-frozen with sugar, water, ice, and flavorings – they come in sweet or savory options.
As a best place to travel in Italy alone, Capri would be worth a visit.
Hong Kong, China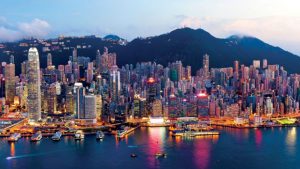 If you are looking for one of the best places to travel alone for the first time, consider the ever-happenin' city of Hong Kong.
For those of you that have money to spend, this is a place to stay that offers goods to purchase from won ton soup and delicious oriental baked treats to trinkets like Asian beauty products, jewelry, and clothes sold at the Temple Street Market.
With all of the many tourists that traverse the streets of Hong Kong, rest assured that this is one of the safest places to travel in that you'll seamlessly blend in with the other travelers, not drawing too much attention to yourself. Unless, of course, that's what you want.
Hong Kong is also one of the best places to travel alone in November, as typhoon season has ended which means warm weather and a nice decrease in humidity.
Perhaps you can check out Lammas Island or some of the nearby easy to navigate Hong Kong hiking trails with natural landscapes, too, while the weather is suitable.
If Hong Kong's beaches leave you thirstin' for more, New Zealand is just a ten hour flight away.
Final Thoughts
At the end of the day, the experiences you will have while traveling are sure to be some of the most memorable of your life that money just can't buy.
You're not simply discovering the worlds solo travel hot spots, you're discovering your self in the process, too. Whether you go to Hong Kong or San Diego, it's about the journey – not so much the destination.