You can find just about any excuse to visit the beloved land of the Siesta.
Spain is a vibrant, seventeen-region European country known for its sheer beauty and uniqueness, where its citizens truly know what "taking it easy" means, as you'll rarely see anyone in a rush to get somewhere.
From rugged cliffs and lowlands to hilly highlands, to sparkling sandy beaches, to the Pyrenees, Cordillera, and Sierra Nevada mountain ranges, and more than 1,500 rivers, Spain does not lack in geological variety.
Depending on what your interests and travel plans are will determine when you decide to travel to Spain.
Without further ado, here are the best times to visit this friendly country:
When to Visit Southern Spain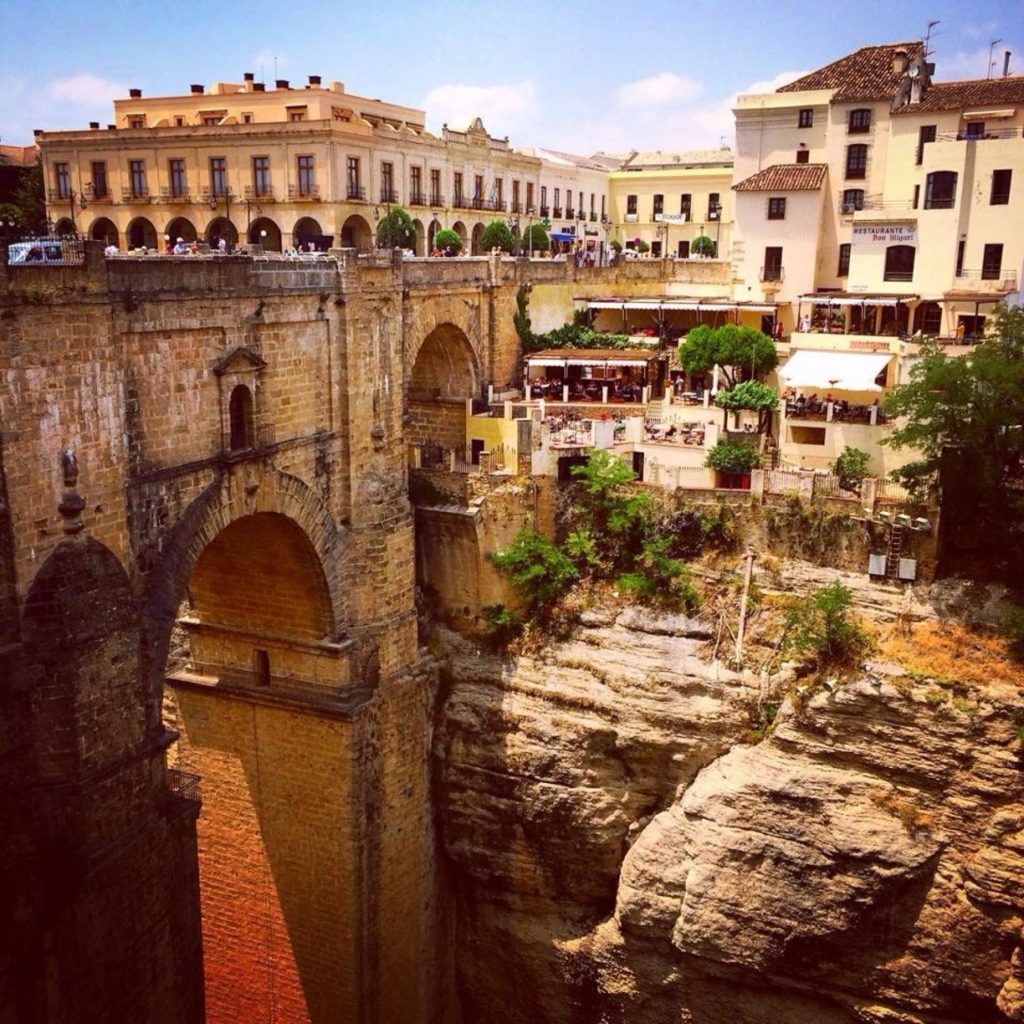 Within the Southern region of Andalucía, Spain are a number of provinces, inclusive of the inland cities of Granada, Córdoba, and Málaga with their exquisite architectures, and Seville, an area renowned for its flamenco and fine foods.
If you aren't the biggest fan of the heat, the best time to visit Andalucía, Spain is anytime other than Summer, as temperatures can sometimes swelter past forty degrees Celcius! I mean, there's still a possibility to have a great time if you brave the weather, provided you stick to the coastal areas and cool off in the water, or stroll around in shady spots of the city.
And, if you're already planning for next years holiday vacation, Andalucía Spain is quite the popular Christmas destination. Within this spellbinding region of the country lies the Almeria desert that features a very pleasant, shining sun all day. Heck – Indiana Jones and many spaghetti Westerns were filmed there, so it must be worth a visit, or a weekend getaway. Though it sounds like it could be in the Middle East,  it's indeed in Europe (it's actually the only desert you'll find in Europe)!
If you've been in search of some of the best golf on the planet, look no further than Costa del Sol in Andalucía, where every season in Spain is golf season.
Those that live in the United Arab Emirates could fly over to Spain in, give or take, seven hours, for a quick change of pace.
For you New Zealand party animals that like to mingle and partake in outdoor cultural nightlife without freezing your buns off once the sun goes down, check out the tourist hotspot of Málaga in July for the best time to visit Málaga Spain for endless activities. This art mecca, home to Museo Picasso Málaga that has more than 200 of Picasso's works on display, and port city of Southern Spain, is highlighted by the mediterranean sea that provides a much-needed coastal buffer to downplay the heat that arrives during the Summer months.
Springtime is also considered a perfect time to visit in Southern Spain, as one of the most creative festivals of the year, the Las Fallas Festival, occurs in Valencia. More than four hundred outdoor art exhibits are set on fire to celebrate mortality and transformation, with parades dancing down the streets, all in preparation for the week of Semana Santa – and not, Holy Week is the sacred week that leads up to Easter). What a sight to see during this best time to visit Valencia Spain!
For those of you interested in visiting the Canary Islands in the South of Spain, an ideal time to visit would be for one of the most well-known and colorful fiestas on the globe – the Santa Cruz de Tenerife Festival, where tens of thousands of partygoers get together for another sort of Brazilian Carnaval, if you will. Expect streets to be laden with freedom and bliss, latin dancing, and folks wearing brightly colored costumes. This once-in-a-lifetime event occurs from the 27th of February until the 10th of March this year.
For those of you that want to remember what it's like to be awestruck by moving art, consider the Bienal de Flamenco Festival held in Seville, the birthplace of the flamenco. This dance event is held in Autumn, where musicians and dancers gather from around the world to celebrate and show off flamenco that's the best of the best.
Or, decide not to attend any of these events in the cities of Spain, and instead opt to whale-watch, or embark on a seaside paragliding adventure.
Best Time of Year to Visit Northern Spain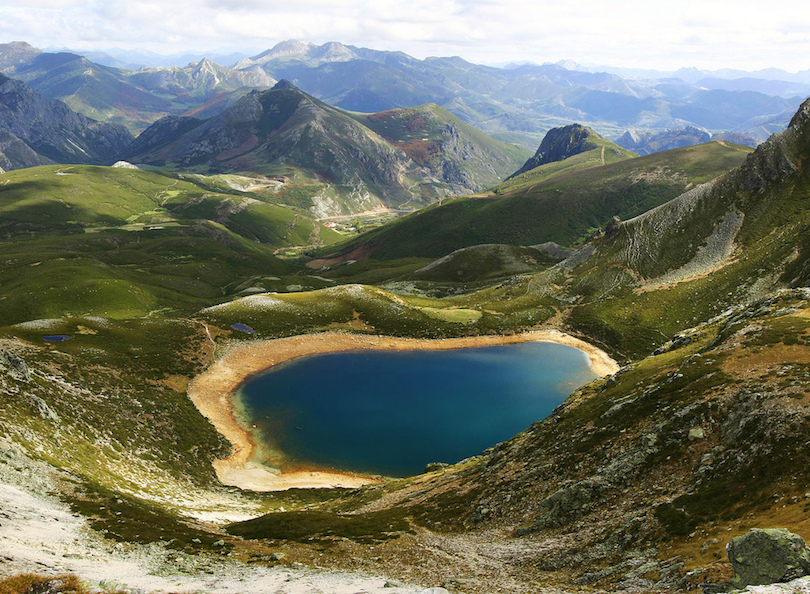 Northern Spain encompasses oh-so-much! From Basque Country (the coastline along the Northern Atlantic) to the foodie destination of San Sebastian, to the archaeological site of Atapuerca that contains hominid remains from a million years ago, to the town of Segovia with a massive Roman aqueduct that runs through it, your "to-do" list may just keep growing and growing once you arrive.
If you're considering a visit to the North of Spain, you'll find the climate generally errs on the cooler side, with high amounts of rainfall.
Summer is a fantastic time to visit this part of Spain, as San Fermín, otherwise known as the Running of the Bulls is held in Pamplona, Spain in July, featuring eight days of festivities with these massive creatures. The idea is for a series of bulls to chase locals and tourists alike down the charming streets of this historic city – for fun! And yes, you read that correctly.
The best time to visit Bilbao, the largest city in the North of Spain, for the warmest weather is between July and September. Although, if you're striving to avert the crowds, you may not want to travel here in July, as it's peak season. But, if you wait a few months and decide to travel to Bilbao in November, you'll have a nice-sized personal bubble free of other humans.
The biggest party of the year is held in Bilbao – Semana Grande, which highlights traditional Basque music and dance, featuring parades and sporting events such as woodchopping and stone lifting. You may also choose to explore the galleries inside of the Fine Arts Museum or the Guggenheim Museum while in this exciting city.
Now, if you're looking to bypass the heat of Summer and want some vino-oriented action in your life whilst traveling in the North, consider La Rioja. If you're a wine enthusiast, the best time to visit Rioja, Spain is in Autumn, as that's when grapes are harvested, and also when the Wine Harvest Festival is held.
If you're craving some new tunes in your life, the best time to visit Madrid Spain would be in April, where you can catch the Festimad Music Festival as well as awesome weather for cultural sight-seeing. Otherwise, another choice time to see this city would be during the holiday season (if you're looking for some seclusion), as that's when tourists are at their lowest numbers.
Another great time to visit Madrid is during July and August, when the town puts on theater and dance performances with traditional dress. High season or not, these months are still a fabulous time to visit.
When to Visit Spain Weather-wise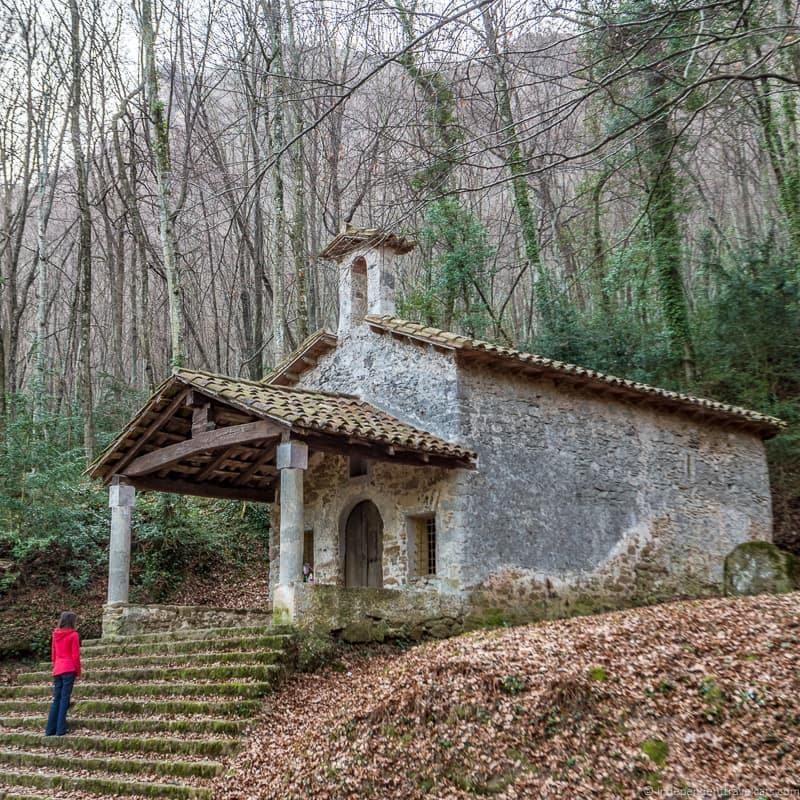 Temperatures never plummet too terribly low in Spain. Even in Winter, the lows stay between 40 and 50 degrees Fahrenheit. However, Summertime months may reach sizzlin' temperatures that stay in the 90s.
It's really a matter of what kind of weather you prefer.
If you're a fan of warm weather – go during the Summertime (June to August), hands down. This is a best time to visit Spain 2019 if you're looking for some sunshine to bronze your woven cosmic fabric of time and space. Then you'll be one shade closer to looking like you're of Spanish descent.
Now, for a frostier experience, book your travel date for the Winter time of year (December to February). And frosty – meaning, temperatures will still average around a lovely 70 degrees Fahrenheit as the high. But, if you're seriously looking for some snow-action and like to ski, check out Formigal's impressive slopes, or Baquiera Beret's ski resort in the Spanish Pyrenees that has some of the best snow coverage in all of Europe!
If you find yourself in Spain during the Autumnal months of September to November, El Faedo de Ciñera is an enchanting forest location with stunning Fall colors that is worth a visit.
Also, from late May until the onset of October is a groovy time to visit Spain Ibiza if you love to do outdoorsy activities like windsurfing or just strolling along the beach in this Balearic island situated off the East coast of Spain for the weather stays between the 70s and 80s. Plus, at this time you won't run into many partygoers – so there will be lots of space to roam.
The most beautiful season, Spring (just kidding.. all of the seasons have a uniquely beautiful charm, of course..!), from March to May, is the best time of year to visit Spain if you love to see fresh almond blossoms and to be outside in the agreeable weather.
If you're interested in a best time to visit Spain Barcelona for excellent weather, you can expect the climate to be as pleasant-as-pleasant-can-be at this time.
A best time to visit Córdoba Spain (the second-oldest town in the whole of Europe) would certainly be Springtime too, as that's when the Los Patios Festival happens. Basically, residents of this city host a plethora of patios that have been ornately and decorated with plants for the neighborhood or whoever wants to see. This fun event typically happens sometime during the first two weekends of May.
Best time to explore Spain Beaches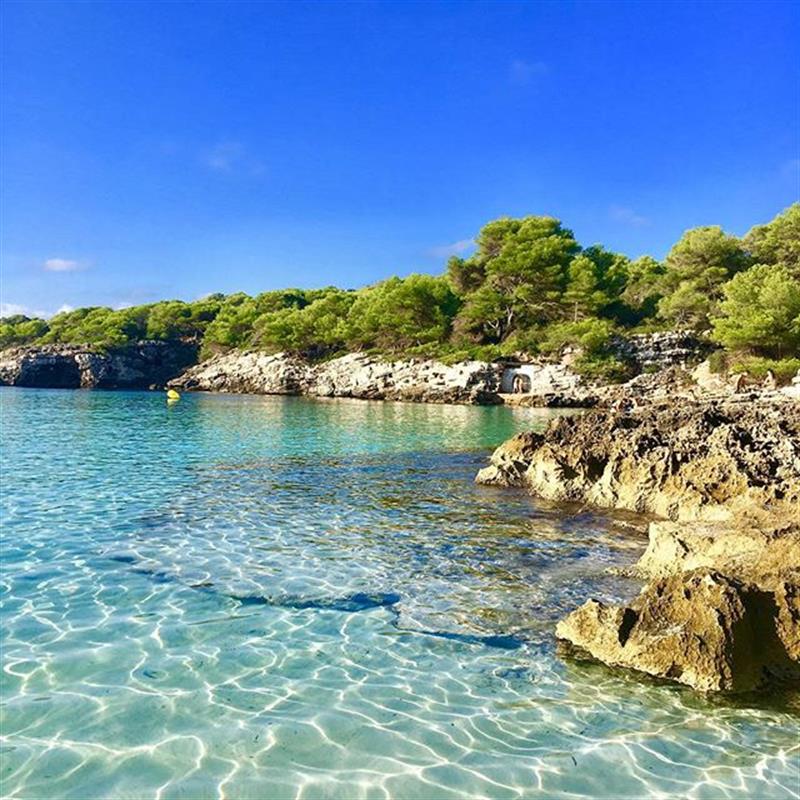 The coast of Spain has charisma year-round.
If you want to avoid the intense heat, the best time of year to visit Spain beaches is in late Spring or at the beginning of Summer – in May; Or, in late Summer, between August and September, where temperatures stay between the 70s and 80s, and mild sporadic rain showers may surprise you.
Be armed with a swimsuit for those heat rays in the South and East of Spain if you do arrive in the heart of Summer.
For those of you that have tied the knot and want to continue the celebration with your mate in Spain's inviting waters, the best time to visit Spain for honeymoon would be anytime, of course.
The beach heat may at times be intense, but not as intense as your newly consecrated love, so it's nothing you can't handle! Know that it'll not ever be as intense and scorching as that South America beach heat next door to the equator.
Even if you find yourself at a Spain beach in Wintertime, the weather will likely still very pleasant – just not quite picture-perfect temperatures for lounging around all day at the beach.
If you're wanting to make more travel plans that involve time near the ocean, but are craving a taste of another country, consider June or September as a best time to visit Spain and Greece. Greece is just a two and a half hour flight away!
Best and Cheapest Time to Visit Spain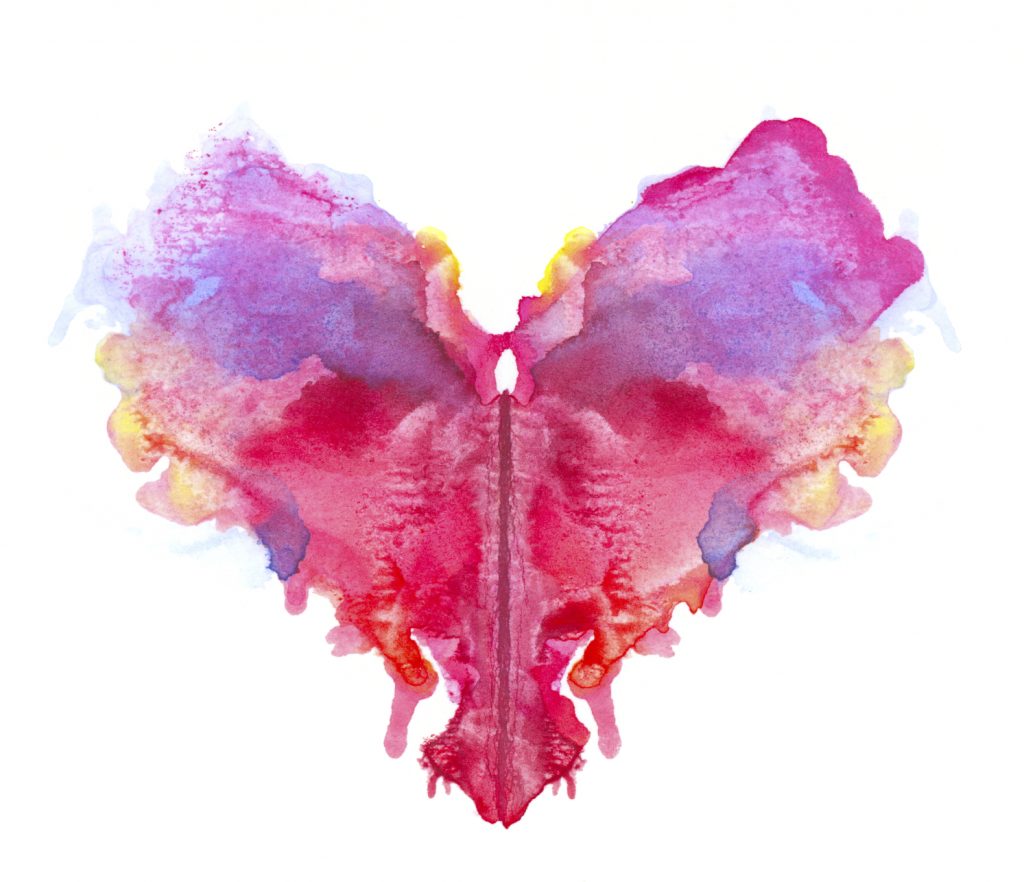 You'll stumble across the best prices if you choose to visit Spain during the Winter months of December through February, as by this time, most tourists have returned home for the season.
If you happen to travel either in August or between December and February, and also want the chance to travel to a neighboring country, consider this best time to visit Spain and Italy – just take your pick.
A unique destination to travel to for a New Year's celebration, Spain is a point on the map where its custom to eat twelve grapes when midnight strikes. This ensures good luck for the upcoming year.
And, if you're looking for a beach town where a dollar will take you far, meditate on this best time to visit San Sebastian Spain. Yep – you guessed it, Wintertime. Although, travel during Spring and Autumn wouldn't be the worst decision.
From November until the onset of March would be an ideal time to visit Spain Barcelona, as it's low season and prices significantly drop. You can still have the time of your life sipping on a warm hot chocolate at an artsy café, munching on some tapas, or even cozying up at the beach in your favorite hoodie since it might be sprinkling during this time.
Whether you decide to spend your holiday in Spain during the crazed week of Semana Santa, or sightsee and beach hop during the warmer months, this country has many an option for you, and we've given you the travel tips you need to succeed.
In conclusion, the best time for a trip to Spain is anytime – life is your Rorschach.